Trump admin eyes changes to contraception coverage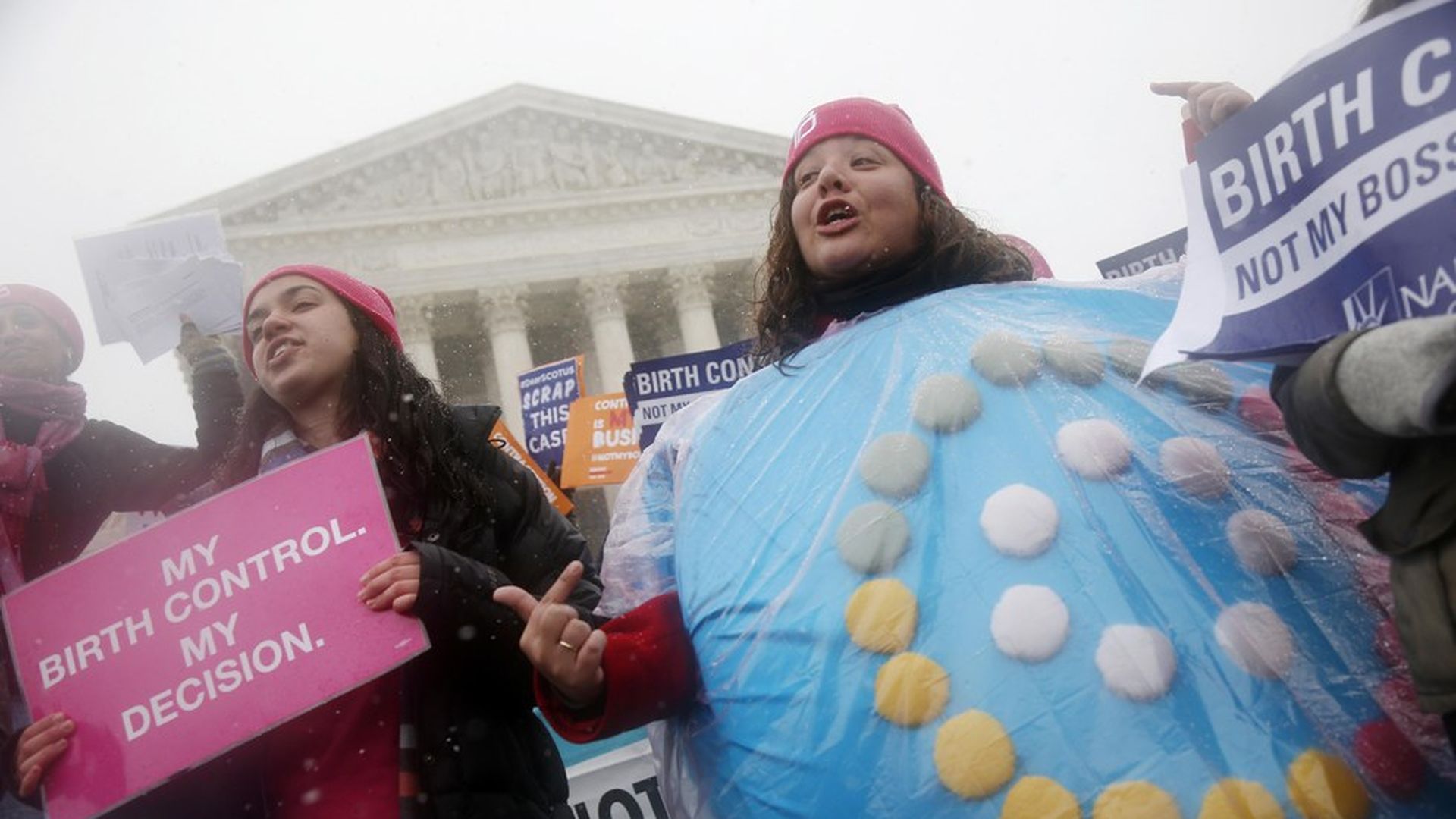 A draft rule being written by the Trump administration would let any employer apply for a moral or religious exemption to the Affordable Care Act's contraception coverage rule, according to Vox, which obtained a copy of the proposal.
Why it matters: The contraception coverage rule, which requires private health plans to cover FDA-approved methods of birth control without any out-of-pocket costs for the customers, was one of the most controversial ACA regulations put out by the Obama administration. It has broad public support, but it got a lot of pushback from religious employers, as the Kaiser Family Foundation explains here.
The bottom line if the draft rule goes into effect, according to legal expert Timothy Jost: "If you don't want to provide it, you don't have to provide it."
Go deeper