Trump admin. cuts school healthy lunch guidelines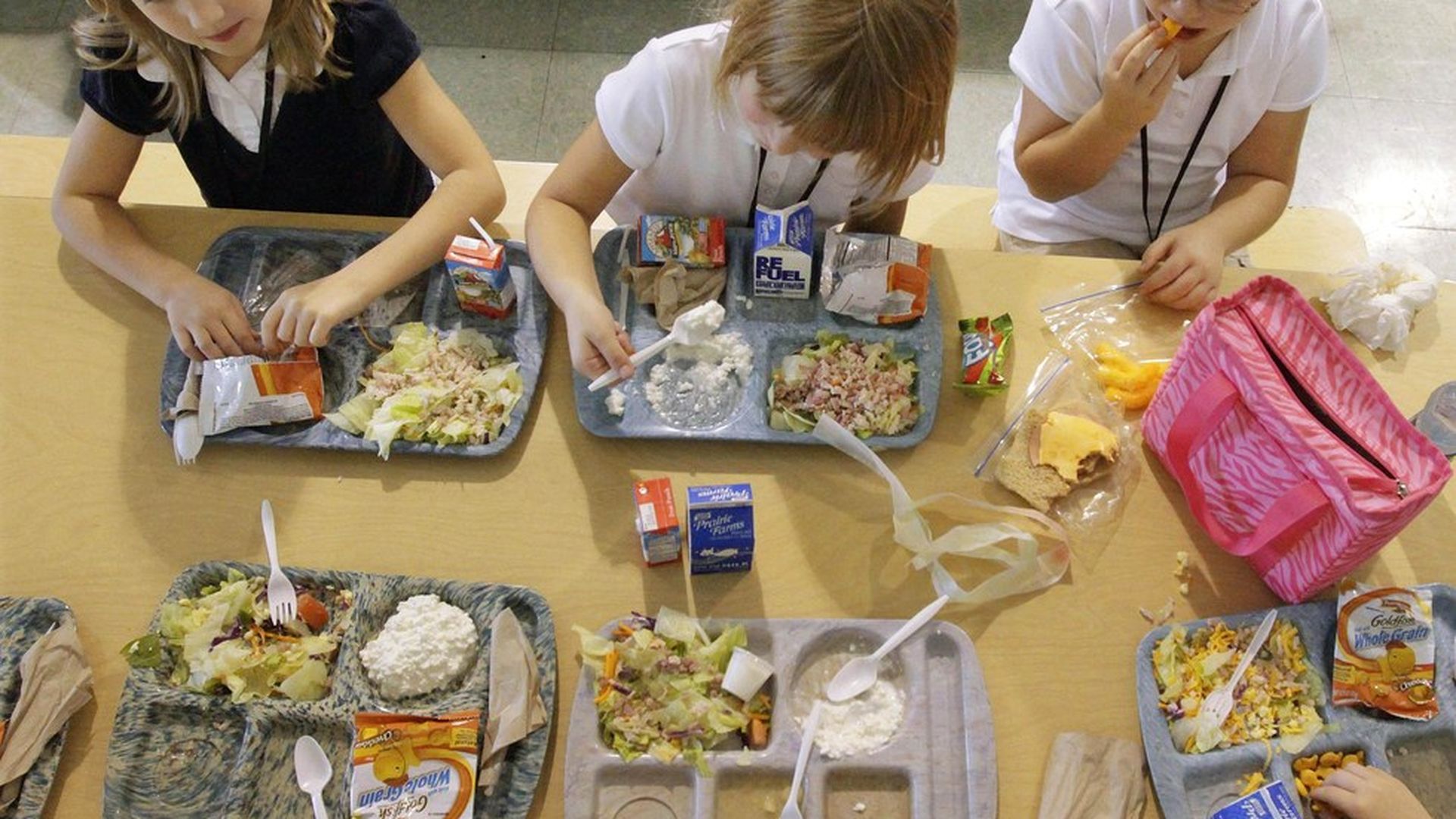 The Trump administration's new school lunch proclamation reverses regulations from one of Michelle Obama's signature programs.
Michelle's plan: The USDA set standards for the amount of calories, fat, and sodium found in the National School Lunches programs across the country, and required more whole grains, fruits, veggies, and nonfat milk options.
What's changing: Agriculture Secretary Sonny Perdue announced a rollback of these regulations beginning next school year. Schools will be allowed to serve 1% milk, opt out of whole-grain products, freeze sodium levels as they stand, and have more control over their cafeteria options.
Why? The administration believes that these healthier options are leading to more waste, as kids don't want to eat them.
What they're saying: "Just because children would rather eat heavily salted, processed foods at school doesn't mean they should," argued Ken Cook, president of Environmental Working Group.
Go deeper