Trump admin. changing civil rights investigations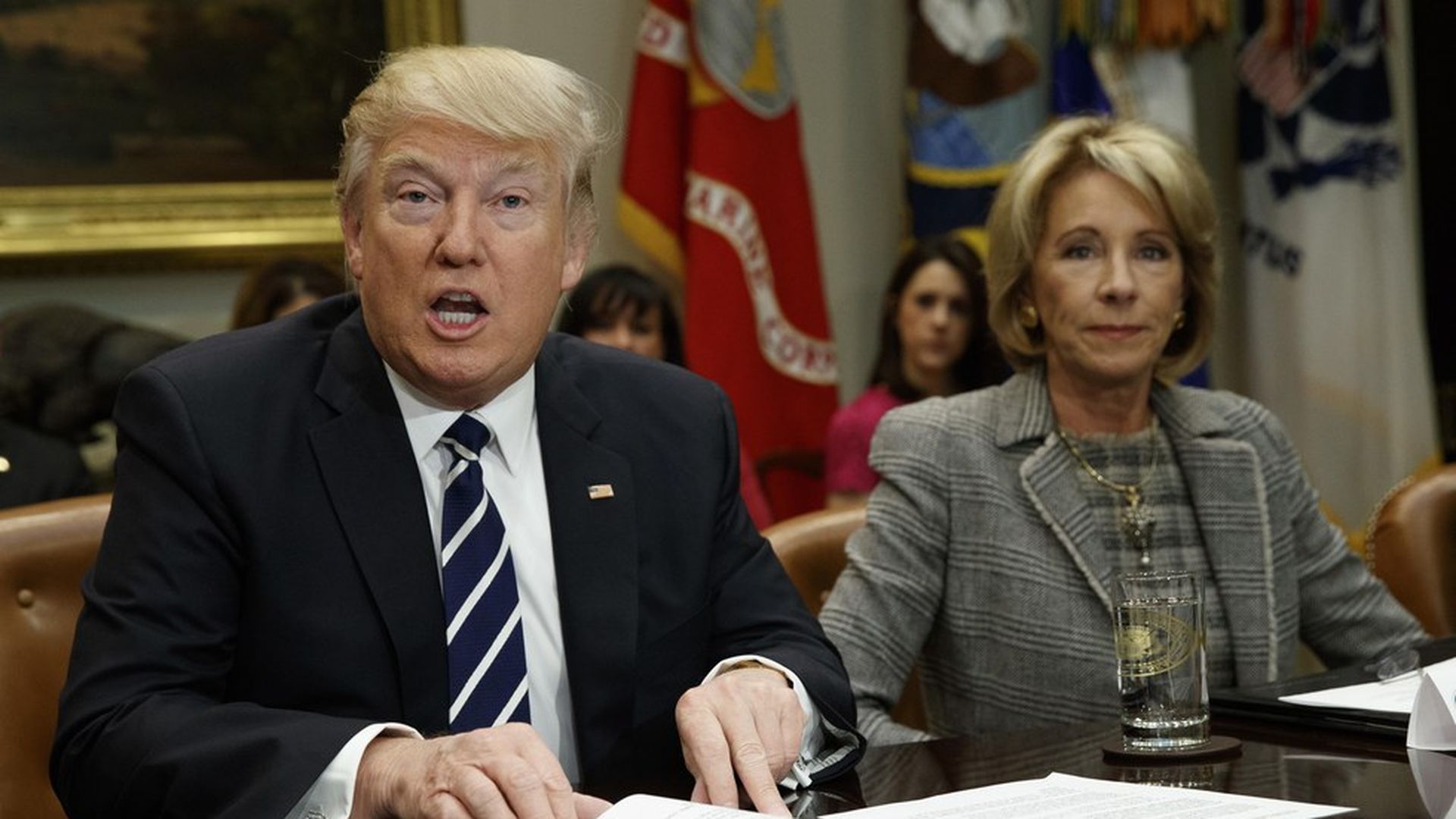 The Education Department, headed by Betsy DeVos, announced yesterday it will change the requirements for investigations into civil rights violations at universities and public schools, NYT reports.
Why this matters: Obama's administration increased the department's efforts to investigate these cases, requiring they be resolved within 180 days. Furthermore, 11.2% of undergrad and grad students experience sexual assault on campus, according to data from RAINN — scaling back investigations would thwart students' efforts to seek justice after experiencing harassment, whether based on race or sex.
What's changing: The Ed. Dept.'s Office of Civil Rights regional offices will not have to alert Washington department officials of "all highly sensitive complaints on issues such as the disproportionate disciplining of minority students and the mishandling of sexual assaults on college campuses," per NYT. Additionally, the requirement that officials expand their investigations to better identify issues at a systemic level, as well as identify "whole classes of victims" will now be limited.
Why it's changing: Obama's policies resulted in schools overhauling various policies and addressing these issues head on, which received complaints from some department officials because they were "understaffed and struggling to meet the department's stated goal of closing cases within 180 days," NYT notes.
DeVos has previously said she is "not going to be issuing any decrees" regarding civil rights violations, particularly those she thinks should be left to the courts or Congress. She has denounced discrimination of any types, but this move will change the way civil rights violations are investigated in a way that might make it more difficult for students and officials to get the solutions they want.
Go deeper