Trump accuses Dems of not wanting Page to testify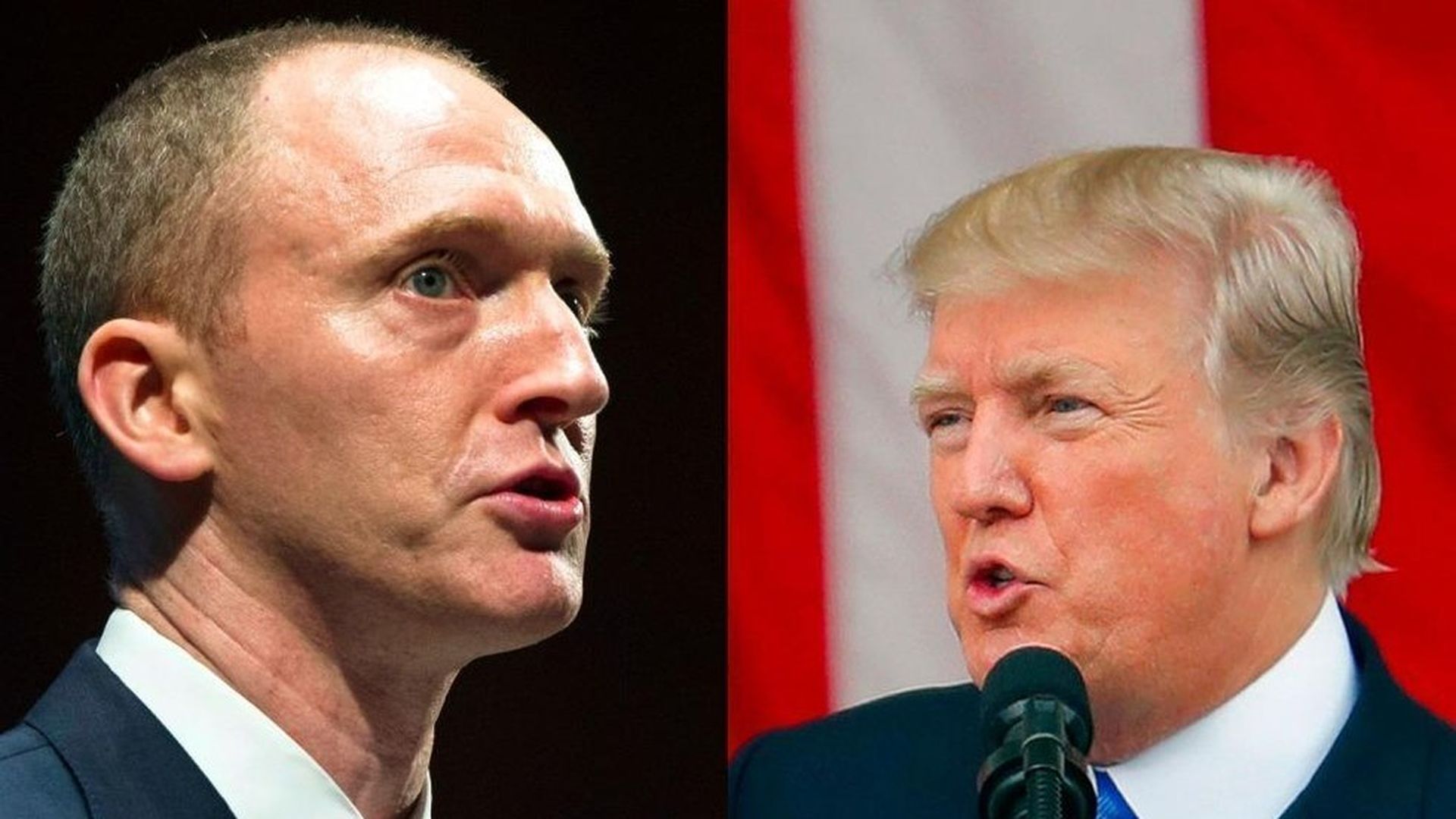 President Trump targeted Democrats in his early-morning tweets on Wednesday, accusing them of not wanting Carter Page to testify to the House Intelligence Committee about any connections between Russia and the Trump team.
"So now it is reported that the Democrats, who have excoriated Carter Page about Russia, don't want him to testify. He blows away their...case against him & now wants to clear his name by showing 'the false or misleading testimony by James Comey, John Brennan...' Witch Hunt!"
What's happening: It's unclear to which reports Trump is referring. Page, who was an adviser to Trump's presidential campaign, said just last week he would testify before the House in June. Although Page has been one of the people targeted in the Russia investigation, he claims the probe and claims are "false Russia conspiracy theories."
Why it matters: Trump's call to let Page testify suggests he thinks his former foreign policy adviser could provide helpful information to counter the claims that there was collusion between Trump's team and Russia.
Go deeper