Trump 101: What he means by "America first"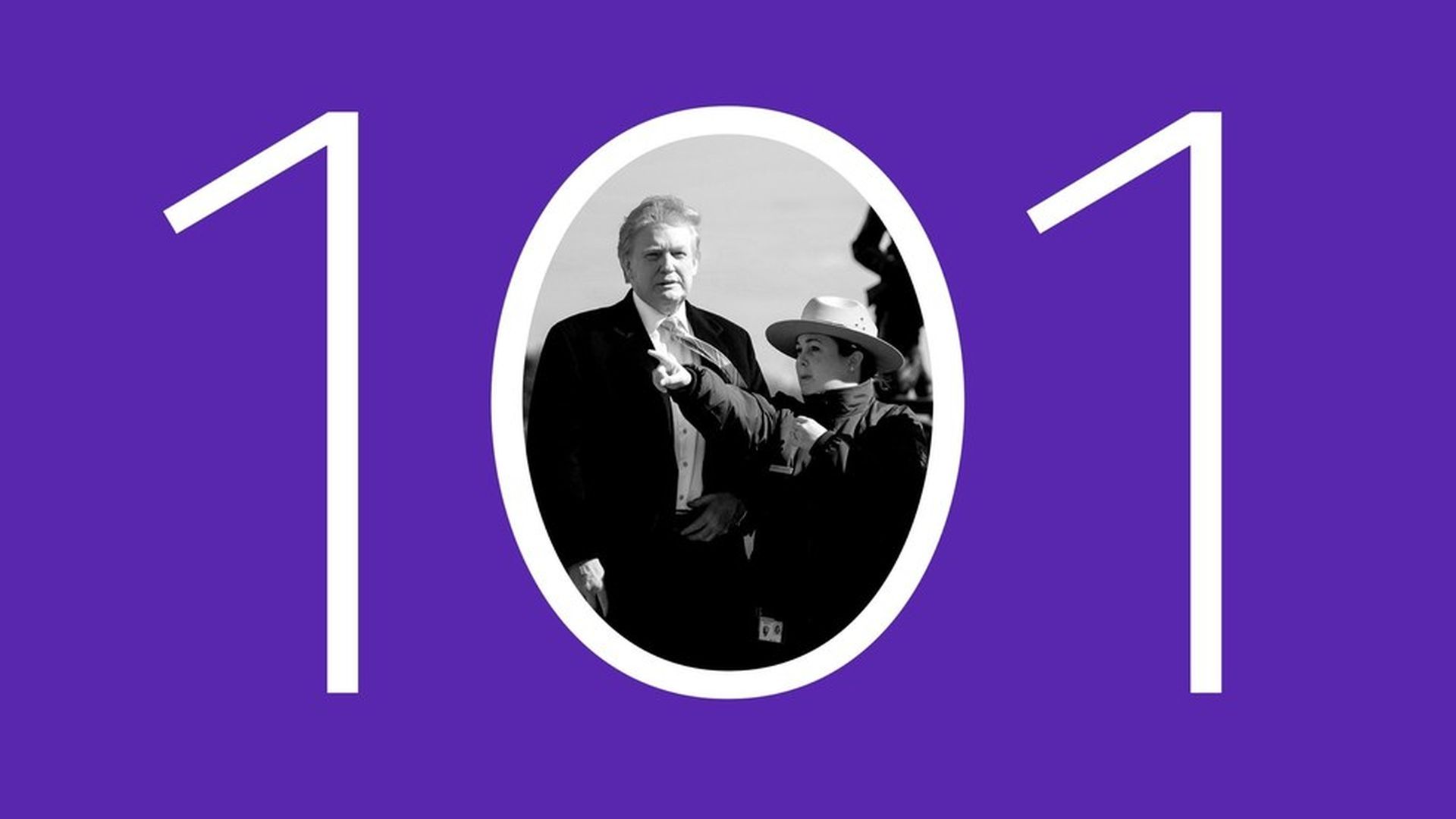 You hear "populism" all the time, but that's the wrong label for President Trump's vague ideology. A better one: America-first, Trump-style nationalism.
When you parse his Inaugural address — and watch the unmistakable prominence and power of deeper-thinking nationalists like chief strategist Steve Bannon, policy guru Stephen Miller and Attorney General-in-waiting Jeff Sessions — you see a Trump form of nationalism emerging.
What Trump believes: According to advisers, Trump's core beliefs boil down to pro-America, pro-U.S. jobs, pro-strong-borders. One of those advisers told us that while Trump might not think much about philosophy or specifics, he's the perfect vehicle to carry their ideas because he has an intuitive sense of how to sell them, especially to the white working class.
Its origin: Trump has bounced all over the place on most issues. But he has been a fairly consistent critic of trade deals, outsourcing and China. Starting several years back, Bannon, Miller and others searched for a vessel for their more fully formed version of nationalism, just as a similar wave swept across Europe. Trump embraced the notion, if not the specifics, and the inauguration speech was the advisers' victory lap. It was also Trump's fullest public embrace of it.
Its clout in Trump White House: The true believers share views that run counter to the Paul Ryan-wing of the GOP on everything from immigration and infrastructure spending, to bullying corporations. They are anti-"corporatists" who want to methodically destroy conventional conservatism. The group includes Bannon, Miller, son-in-law Jared Kushner, Sessions and his top adviser, Jeff Dearborn, Peter Navarro (the head of the National Trade Council), Wilbur Ross, the longtime Trump friend and Commerce Secretary-nominee, and others. They have planted true believers throughout the White House, so the roots run deep and will soon run deeper.
The policy ideas that will define it:
Trade: The White House is intent on slapping tariffs (or the equivalent) on imports from Mexico and other nations. Trump genuinely feels the United States gets shafted in trade deals such as NAFTA, and his team plans to use tax reform and other openings to impose penalties on imports. This is also about gaining leverage over China for all upcoming talks about currency and trade practices. Interesting subplot: We hear the House Speaker is privately referring to his tariff-like border adjustment policy — crucial to raising revenue via taxing imports — as "responsible nationalism." He's speaking Bannon's language.
Infrastructure: On trade and infrastructure in particular, many Trump aides proudly say they are closer to Bernie Sanders than Paul Ryan. Watch for a very high-profile push for huge spending on U.S. infrastructure executed by U.S. workers, using U.S. products. The Bannon wing believes minorities who benefit from this spending will open their eyes and minds to Trump's politics. This also see it as a way to jam Republican leaders into rethinking their pro-business-at-all-cost mentality.
The wall: Trump told us in our interview last week he will use existing law to force a fast start to building a big stretch of wall on the Mexican border. At the same time, he said he can't imagine deporting fewer illegal immigrants than President Obama did in 2016. That said, he seemed to soften his tone on deportation to put the emphasis on a wall built by U.S. workers.
NATO: Trump and his base love attacking NATO member nations for relying on U.S. security without kicking in their fair share of troops or money. He's not likely to change NATO itself much but he will escalate the fight Obama and others started to force others to contribute more to the cause.
China: This is a core obsession of nationalists internally. All other topics overseas are small ball to them. They talk of dismantling the bipartisan, Henry Kissinger-esque strategy of cautious harmony. Instead, they want to force U.S. interests to the forefront on trade, currency and security. They are true believers in the arguments made by defense experts such as Michael Pillsbury, author of "The Hundred-Year Marathon: China's Secret Strategy to Replace America as the Global Superpower," that this is an existential fight for the nation's future. Bannon, a Navy veteran, is a student of China's provocative and expansive activities in the South China Sea, a source close to him emphasized.
Go deeper