Toymakers depend on Amazon for holiday survival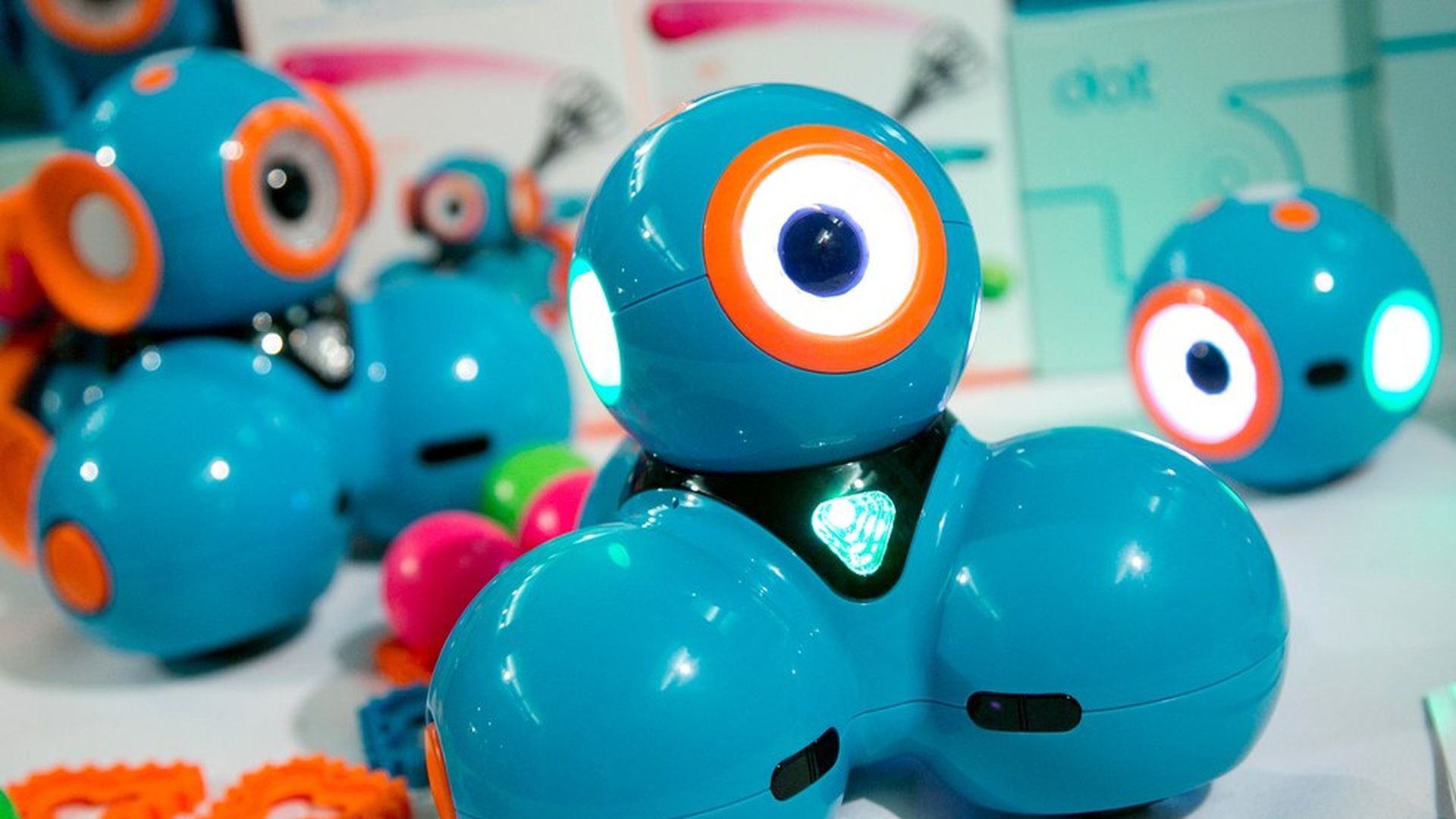 Wonder Workshop, maker of the kid-friendly, programmable robots dot and dash, which were runaway hits two Christmases ago, is back with a new offering this year — and it tells the Wall Street Journal that it's going all-in on Amazon's Launchpad program in the hopes of making the 2017 holiday shopping season a success.
Why it matters: Toy manufacturers used to rely on their relationships with brick-and-mortar retailers — and the negotiated placement and display of their products on store shelves — to drive sales during the all-important holiday season. But Amazon's dominance of the growing share of online sales has made adopting an Amazon-first strategy a no brainer for many toymakers.
Wonder Workshop is a participant in Amazon's Launchpad program, a section of the site it devotes to unproven products made by startups.
2100 startups participate, and are given special promotion on Amazon's website, dedicated company pages and inclusion on Amazon gift lists.
This enables companies like Wonder Workshop to scale up faster than similar manufacturers could have dreamed of in the past, but it also makes these companies particularly reliant on Amazon as a distributor.
Go deeper