Town hall watch: Grassley, Ernst face the hecklers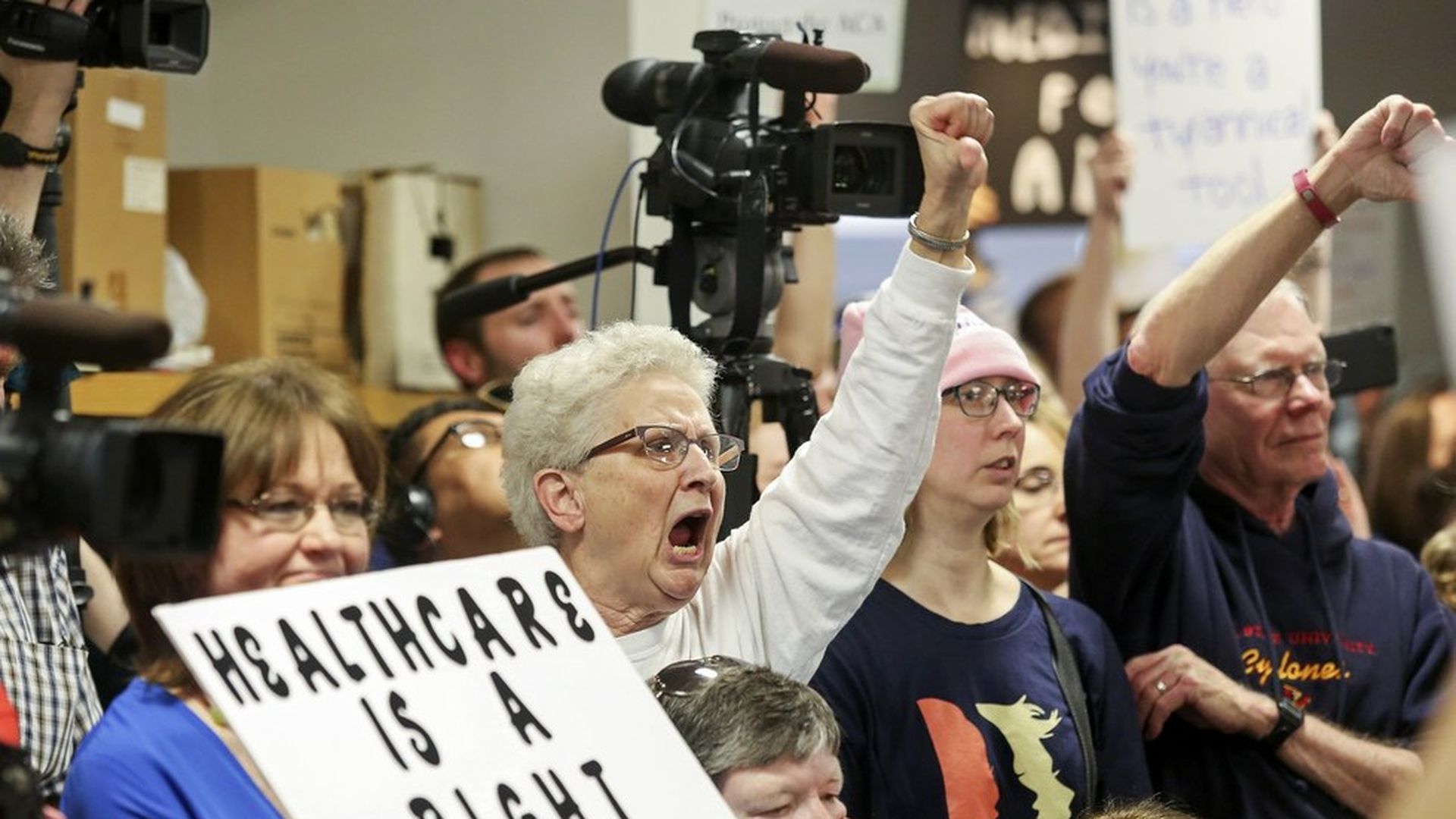 That Obamacare replacement outline House Republicans released last week doesn't seem to have given GOP lawmakers much to say about their post-repeal plans. Read on to see how the Obamacare feedback went at yesterday's rowdy town halls.
"You're going to create one great big death panel in this country for people can't afford to get insurance." — Audience member at Sen. Chuck Grassley's town hall in Iowa Falls, per Politico's Jen Haberkorn.
"What we're doing is working through a number of different plans that have been proposed." — Sen. Joni Ernst at her town hall in Maquoketa, Iowa, per video posted by CNN's Eric Bradner. (On letting young adults stay on their parents' plans: "This is something that the state of Iowa did before the ACA was ever in place.")
"No one's going to have the rug pulled out from under them. There will be a transition path. And from there it's a debate over what the replacement looks like." — Rep. Dave Brat at his town hall in Blackstone, Virginia, per Facebook video posted by BuzzFeed.
"You can go to C-SPAN and pull up the Blair House summit from 2010." — Rep. Marsha Blackburn at a town hall livestreamed by the Tennessean, in response to a question about why the GOP hasn't put out a replacement plan after seven years. (She said Republicans laid out a plan at the 2010 summit with President Barack Obama.)
When Republicans get more legislative details next week on their Obamacare repeal and replacement plans, Blackburn said, "of course we're going to be more than happy to talk in more detail, hand you the legislation and say, 'Have a read.'"
Go deeper