Top quotes from Sessions' testimony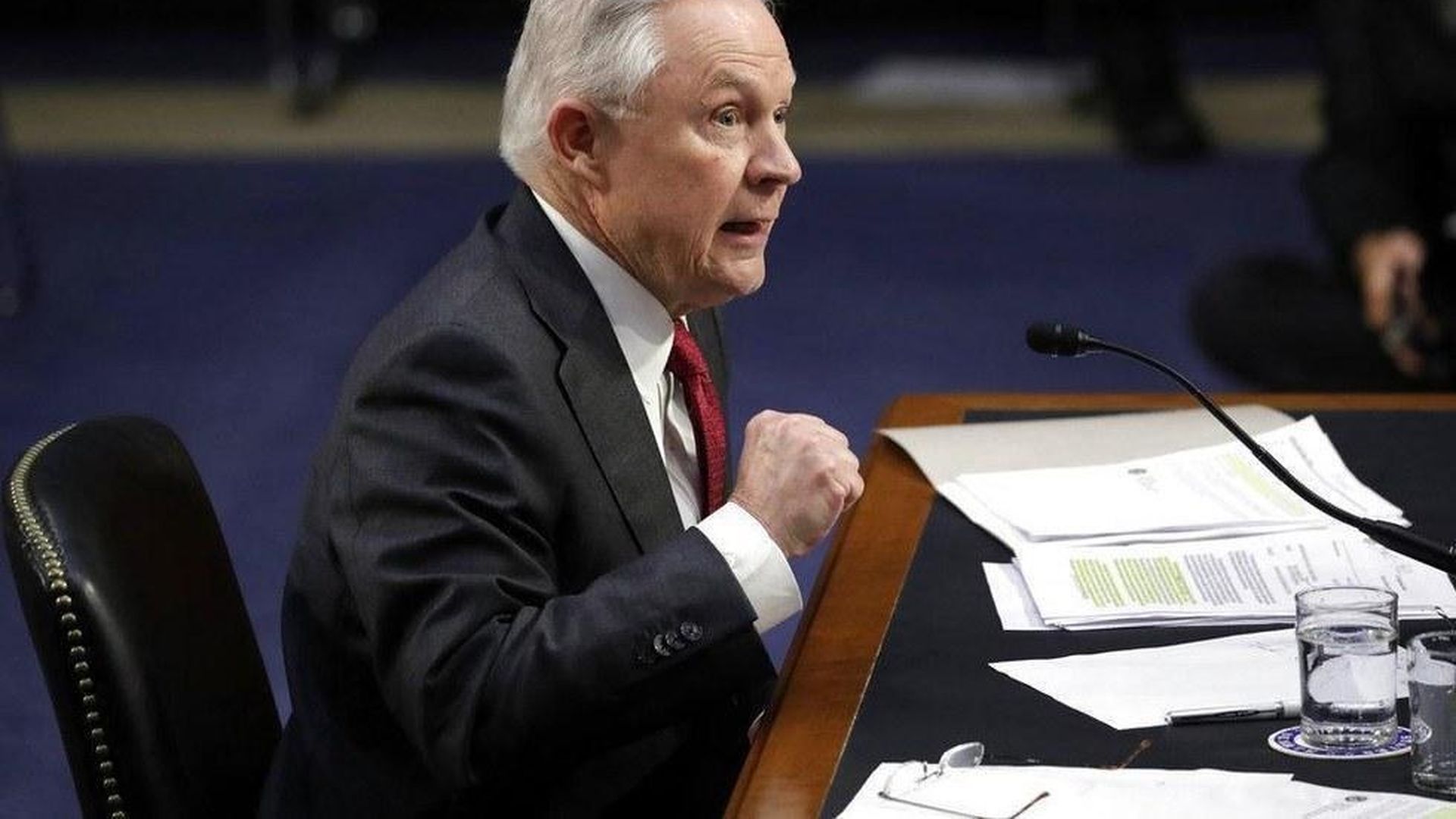 A couple passages from yesterday's Sessions hearing that you may hear about again:
Sen. Mark Warner of Virginia, top Dem on Senate Intel, lays out a marker on pardons: "[S]ince you've recused yourself from this investigation, ... if the president or others would pardon someone during the midst of ... our investigation or Director Mueller's investigation, that would be, I would think, problematic."
Sessions: "I appreciate the opportunity to respond to questions as fully as the Lord enables me to do so."
To Sen. Kamala Harris (D-Calif.): "If I don't qualify it, you'll accuse me of lying. So I need to be correct as best I can. ... I'm not able to be rushed this fast. It makes me nervous."
To Sen. Angus King (I-Maine), on whether the Russians interfered with the 2016 election: "It appears so. The intelligence community seems to be united in that."
To Sen. Marco Rubio (R-Fla.), on whether he knows if Trump records conversations: "I do not."
On whether there'd be an obligation to preserve such records: "I don't know, Senator Rubio. Probably so."
Go deeper