Top Dem calls for Mnuchin ethics investigation over "Lego Batman"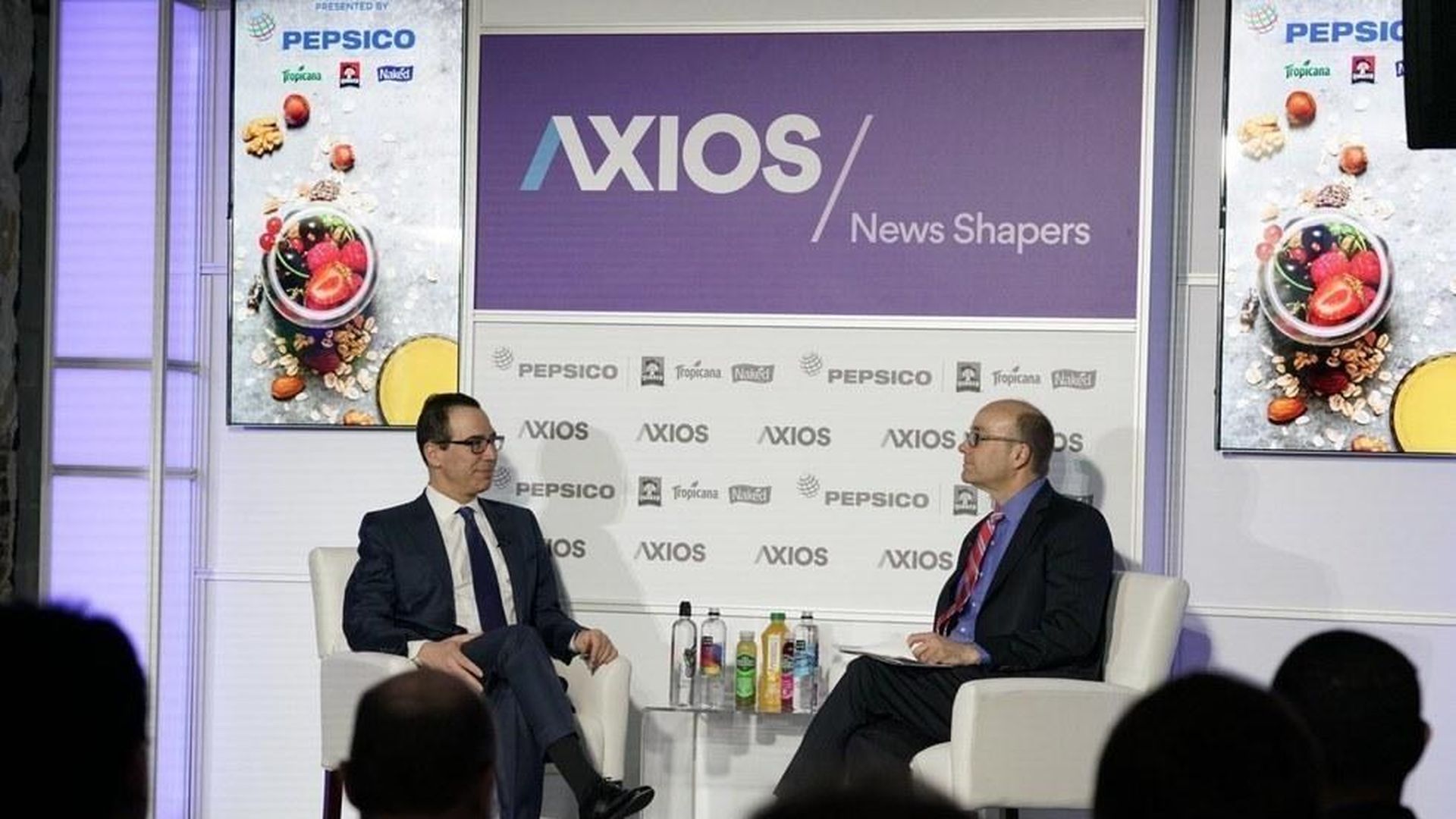 Sen. Ron Wyden wants government ethics watchdogs to probe Treasury Secretary Steve Mnuchin's "Lego Batman" comments made during an Axios interview last week, according to Reuters.
The charge: Did Mnuchin's comments violate his ethics agreement when he plugged a movie produced by Ratpac-Dune Entertainment Holdings LLC, which he'd promised to divest himself from within 120 days of confirmation?
The Mnuchin quote: "I'm not allowed to promote anything that I'm involved in. So I just want to have the legal disclosure, you've asked me the question, and I am not promoting any product," Mnuchin said. "But you should send all your kids to 'Lego Batman.'"
Go deeper