Tom Steyer's petition to impeach Trump has a million signatures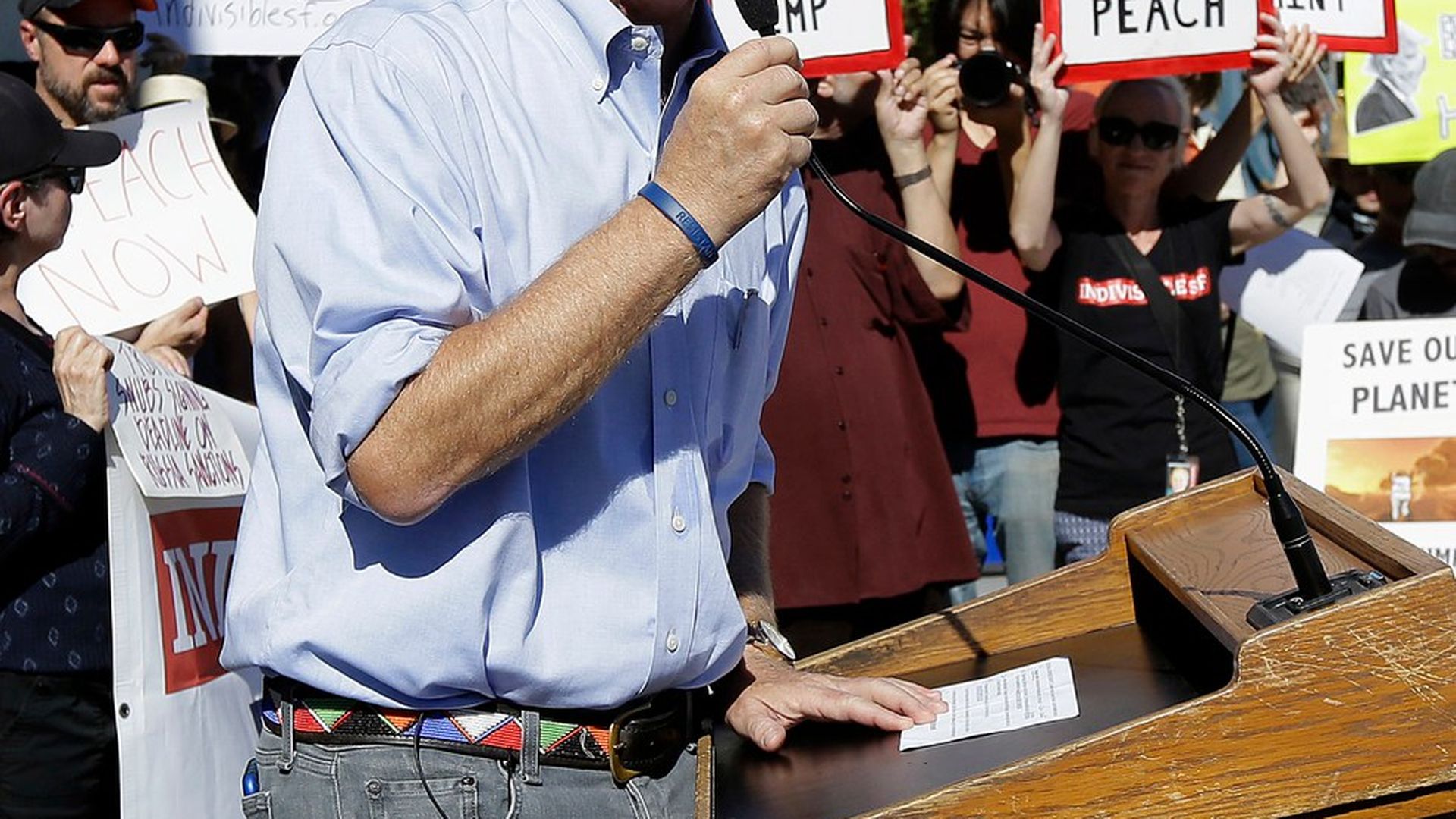 Billionaire political activist Tom Steyer, who called for President Trump's impeachment Oct. 20, with an ad that quickly went viral and was even noticed by the president, said he's collected 1,119,720 signatures on his impeachment petition.
Our thought bubble: Impeachment proceedings are incredibly difficult to carry out, as we've written before. But more than a million names in ten days highlights the opposition to a president with a sub-40% approval rating.
Steyer strategically placed his ad during "Fox & Friends" which appeared to prompt a Tweet from the president:
"I was sitting on a plane to L.A. at 5:30 am," Steyer said, "when someone sent me an email saying, 'Hey, by the way, the president tweeted about you."
Steyer argues that Trump has met "the standard for impeachment" long ago, between obstruction of justice claims and questions about violating the emoluments clause. But after today, he says, "the Mueller indictments put us in a place where impeachment is firmly on the table ... from now on, every conversation about the administration has to include when he's going to be impeached."
Go deeper