Tom Steyer: Establishment Dems are "dead wrong" on Trump impeachment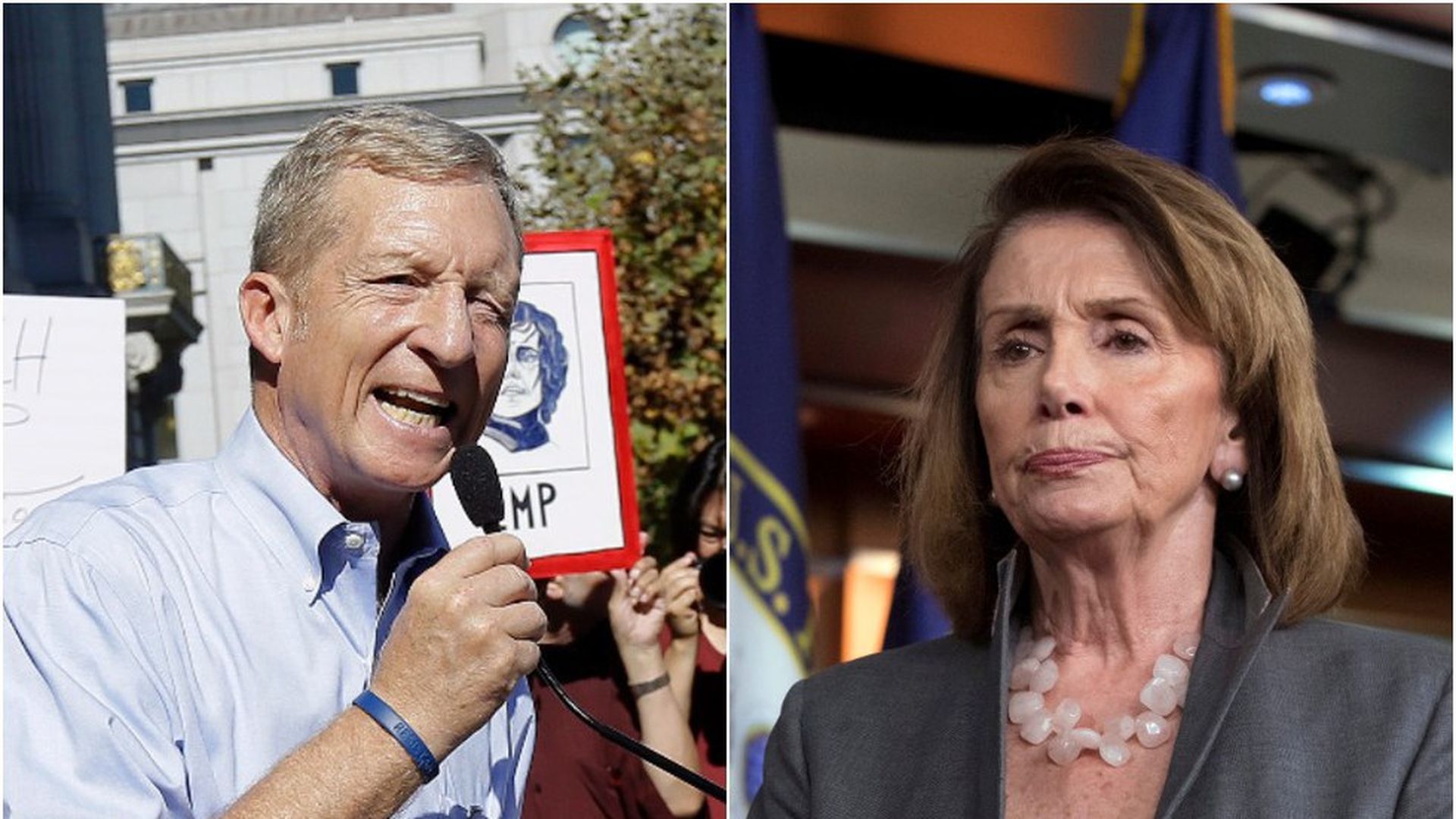 House Minority Leader Nancy Pelosi has reportedly said Tom Steyer's petition calling for the impeachment of President Trump is a distraction. Steyer responded in an interview that "the political establishment is dead wrong on this."
Why it matters: Although both Pelosi and Steyer are consistent critics of President Trump, their differing viewpoints highlights a growing tension in the Democratic party between activists like Steyer and establishment Democrats like Pelosi.
A source familiar with Pelosi's thinking told Axios that Pelosi considers the tax fight an all-hands-on-deck moment and that Democrats' focus must be dedicated to defeating the Republican proposal. And Politico reported that Pelosi thinks maintaining the "no drama" Democrats stereotype is the party's best strategy for success in 2018. Steyer thinks it's best for Dems to be bold in their calls for change. "When people say we shouldn't talk about the things voters care about because it's 'too dramatic' I don't get that," Steyer said.
Steyer argues his petition reflects "a pretty damn united front" among Democrats. He also said he's "not ruling anything out" when asked if he'd run for Senate and challenge California's Dianne Feinstein (another Democrat viewed as "the establishment"), and he said that Pelosi's comments don't change his mind on that.
The source also confirmed that Pelosi and Steyer have not talked directly about the petition.
Go deeper: The progressive wave coming at Democrats is starting in California and Tom Steyer's impeachment petition received 1.1 million signatures in just 10 days.
Go deeper