Today in history: Woodward and Bernstein's first Watergate story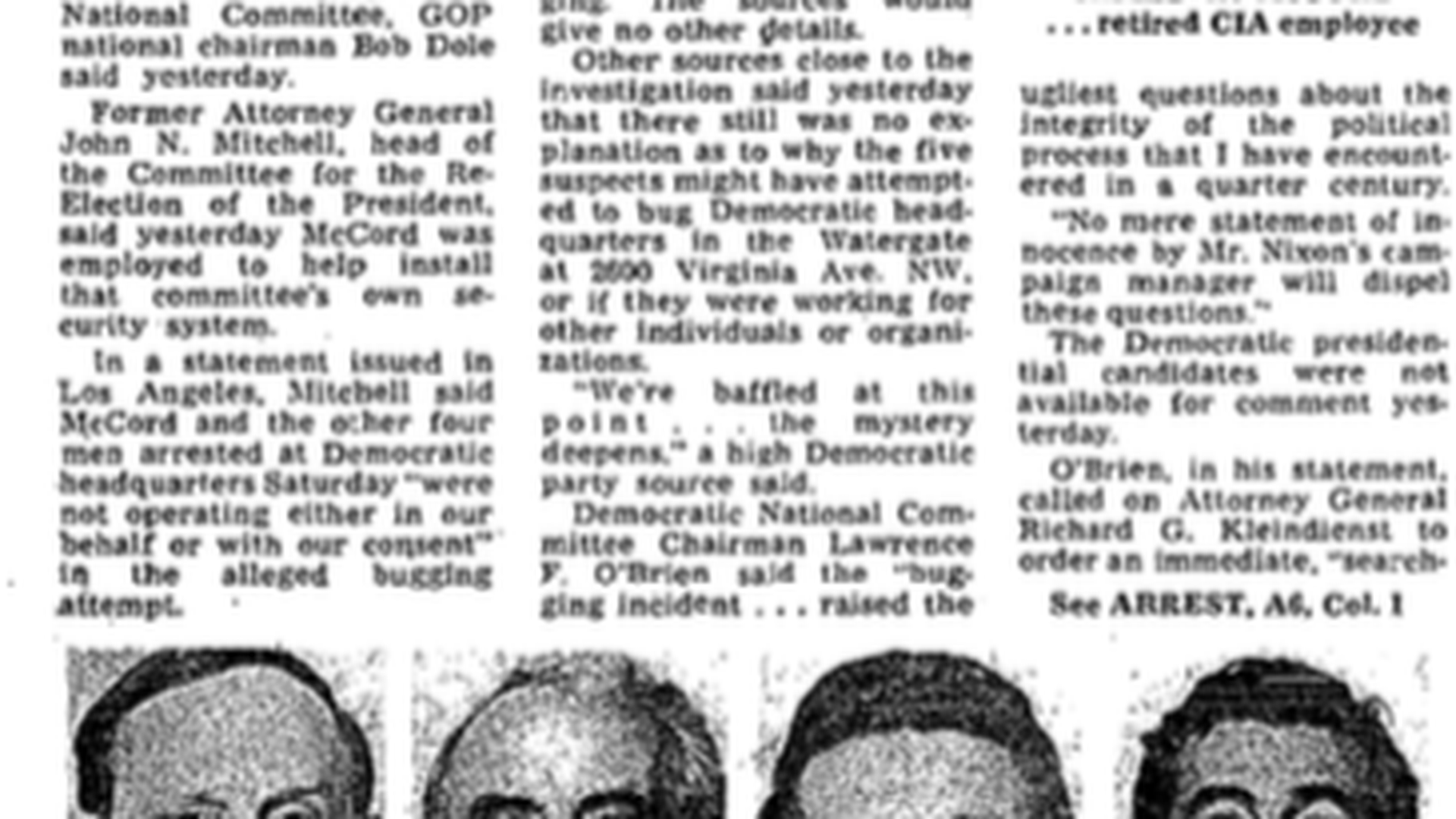 45 years ago today, the first Watergate story by Woodward and Bernstein — on June 19, 1972. Richard Milhous Nixon announced his resignation 780 days later.
The burglars had been surprised at DNC HQ in the early morning hours of June 17, 1972.
The Post's first Watergate story, on June 18 ("5 Held in Plot to Bug Democrats' Office Here"), was by The Post's legendary police reporter, Al Lewis, who had 15,000 bylines in 50 years.
The story was above the fold, but not the lead. That was: "Both Sides Claim Victory in N. Vietnam Offensive."
Go deeper: The Russia probe vs. Watergate, a timeline.
Go deeper