Timeline: Devin Nunes and Trump surveillance claims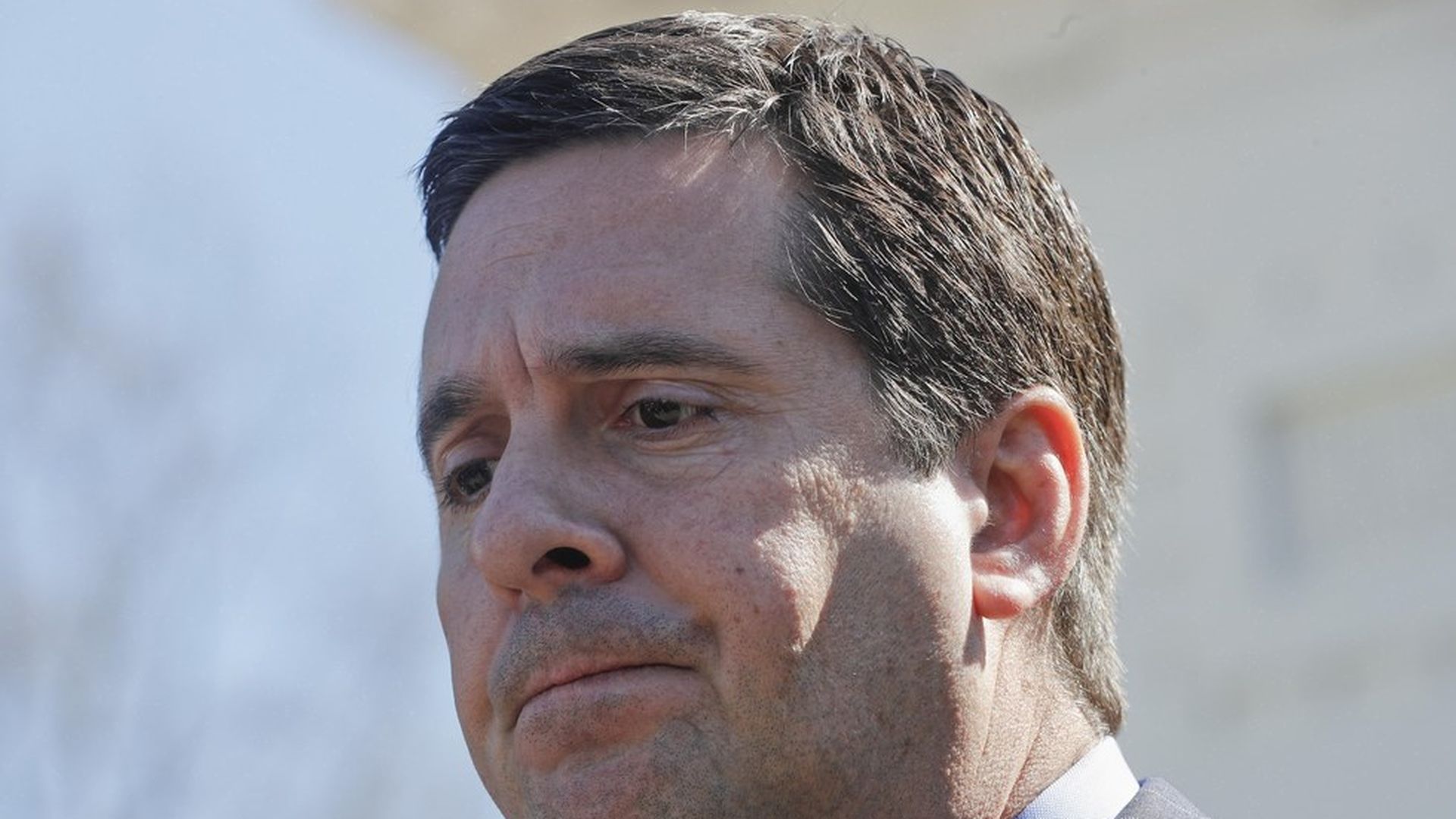 Devin Nunes is facing calls to resign as chairman of House Intelligence and is refusing to share, even with his own committee, the sources of his claim that the Obama administration may have surveilled President Trump. Here's how we got to this point:
January 2015: Nunes, a six-term Congressman, becomes chairman of House Intelligence Committee.
November 2016: Nunes begins advising Trump transition team.
January 25, 2017: Nunes and ranking member Adam Schiff announce they're investigating Russian election meddling, including possible communications between Russia and "political campaigns."
March 4: Trump accuses Barack Obama of having Trump Tower "wiretapped".
March 15: After initially defending Trump, Nunes says he does not believe Trump Tower was bugged. But he adds a caveat: Trump campaign communications could have been incidentally collected as part of wider surveillance efforts.
March 20: FBI Director James Comey testifies before the Intel Committee, and refutes Trump's claims. Nunes reiterates that there was no "physical" wiretap, but repeats the possibility of incidental collection.
March 21: Nunes travels to White House grounds to review evidence of potential surveillance of Trump associates. The visit is not initially made public.
March 22:
Nunes holds unexpected press conference and says an unnamed individual (or individuals) showed him intelligence reports indicating the Obama administration captured communications involving Trump and/or his associates. He said it appeared to be legal, incidental collection but nonetheless seemed "inappropriate" and troubling.
Nunes briefs Trump before Schiff, despite Trump being a potential subject of the committee's investigation.
Trump says he feels "somewhat" vindicated.
March 23: Nunes expresses regret for failing to brief Intel committee before White House.
March 27:
News of Nunes' White House visit emerges.
He says he needed to visit WH to access to secure system, an explanation that is immediately challenged.
Schiff calls on Nunes to recuse himself from Russia investigation.
March 28:
Russia hearings scheduled for this week are abruptly cancelled, including one at which former acting AG Sally Yates was slated to testify.
The Washington Post reports (and the WH denies) that the Trump admin tried to block Yates from testifying.
Nunes says he will not share his sources for the Trump surveillance claims, even with his own committee.
March 29: Spicer says it would be a "slippery slope" to find and provide information about Nunes' WH visit because it would lead to further questions, and could look like the WH is involving itself in the investigation.
March 30: the New York Times ID's the sources behind Nunes' claims as Ezra Cohen-Watnick and Michael Ellis, two White House officials. Read more here.
Go deeper