Tim Scott: Trump has "obviously reflected" on Charlottesville comments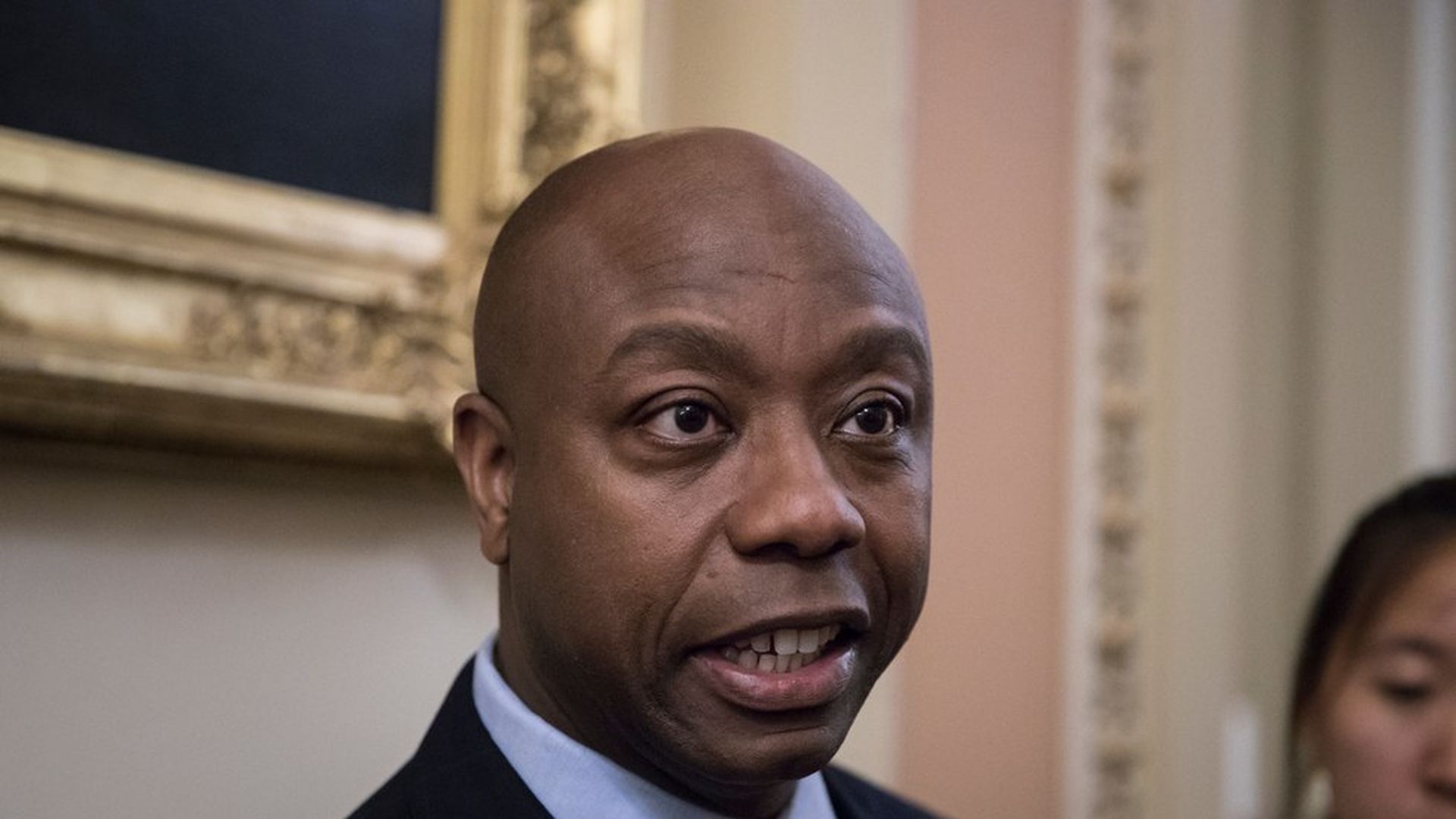 President Trump has "obviously reflected on what he has said" about the violence in Charlottesville, Senator Tim Scott, the only black Republican in the Senate, told CBS News after meeting with Trump. In separate comments to reporters at the Capitol, Scott said it "will take time" for Trump to regain moral authority after he noted there were "very fine people" on "both sides" of the violence in Charlottesville, according to the AP. Scott said he urged Trump to avoid making inflammatory comments about race.
Trump's thinking behind the comments: Trump said he meant to say "that there was an antagonist on the other side," but Scott told reporters "the real picture has nothing to do with who is on the other side…I shared my thoughts of the last three centuries of challenges from white supremacists, white nationalists, KKK, neo-Nazis, so there is no way to find an equilibrium when you have three centuries of history."
Go deeper with Axios' Jonathan Swan: Inside President Trump's meeting with Tim Scott
Go deeper