Tim McGraw and Faith Hill voice support for gun control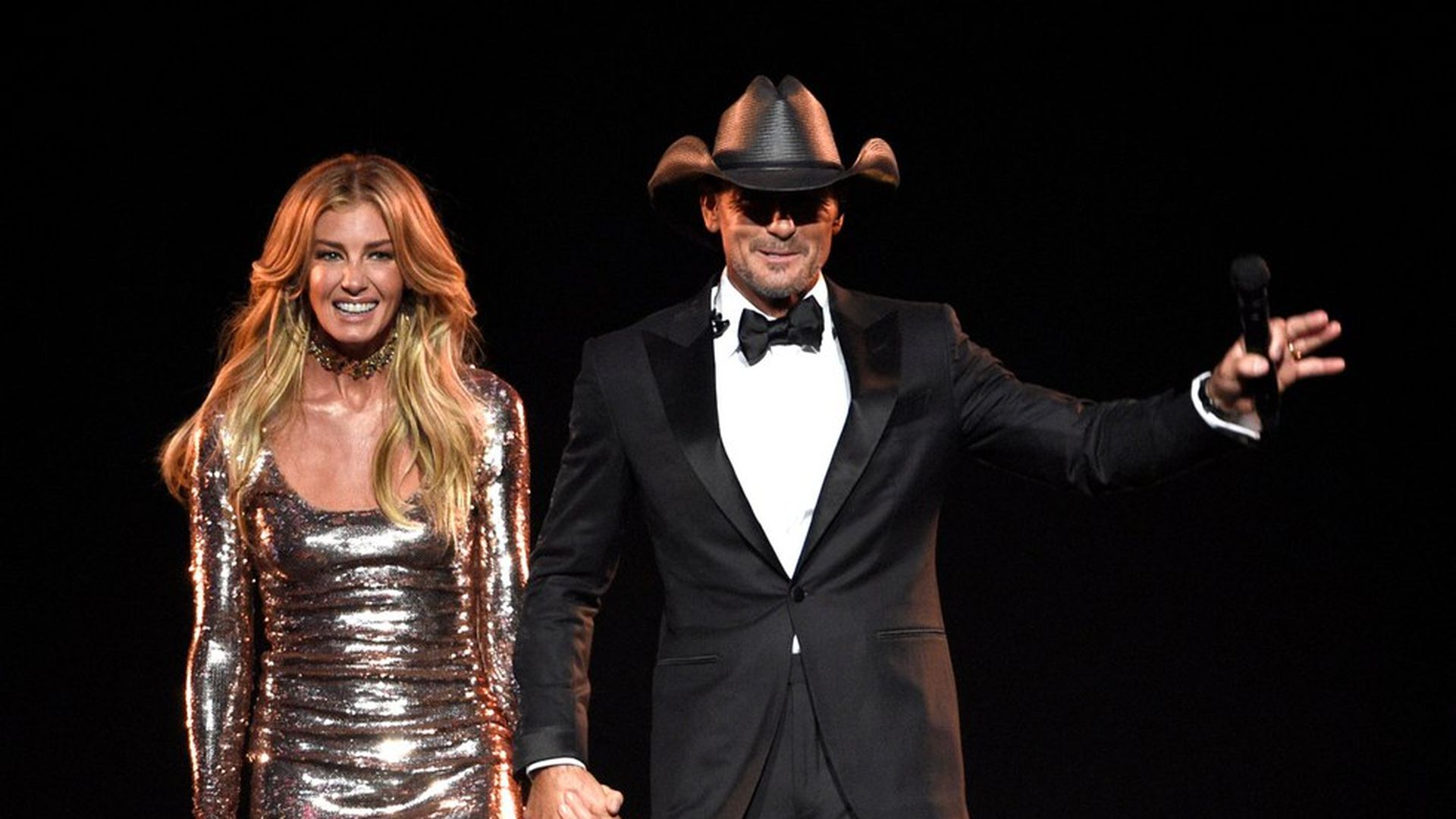 In an interview with Billboard conducted less than two weeks after the Las Vegas shooting, country stars Tim McGraw and Faith Hill said that they support "common sense" gun control laws in the United States.
Why it matters: In today's polarized political climate, celebrities are increasingly voicing their opinions on hot-button issues that they might have avoided entirely in the past. And given that the Las Vegas shooting occurred at a country music festival, McGraw and Hill's words carry weight, especially because they "knew a lot of people there," according to Hill.
McGraw's quote:
"Look, I'm a bird hunter -- I love to wing-shoot. However, there is some common sense that's necessary when it comes to gun control. They want to make it about the Second Amendment every time it's brought up. It's not about the Second Amendment."
Hill's quote:
"In reference to the tragedy in Las Vegas, we knew a lot of people there. The doctors that [treated] the wounded, they saw wounds like you'd see in war. That's not right. Military weapons should not be in the hands of civilians. It's everyone's responsibility, including the government and the National Rifle Association, to tell the truth. We all want a safe country."
Go deeper