Tillerson struggles to take control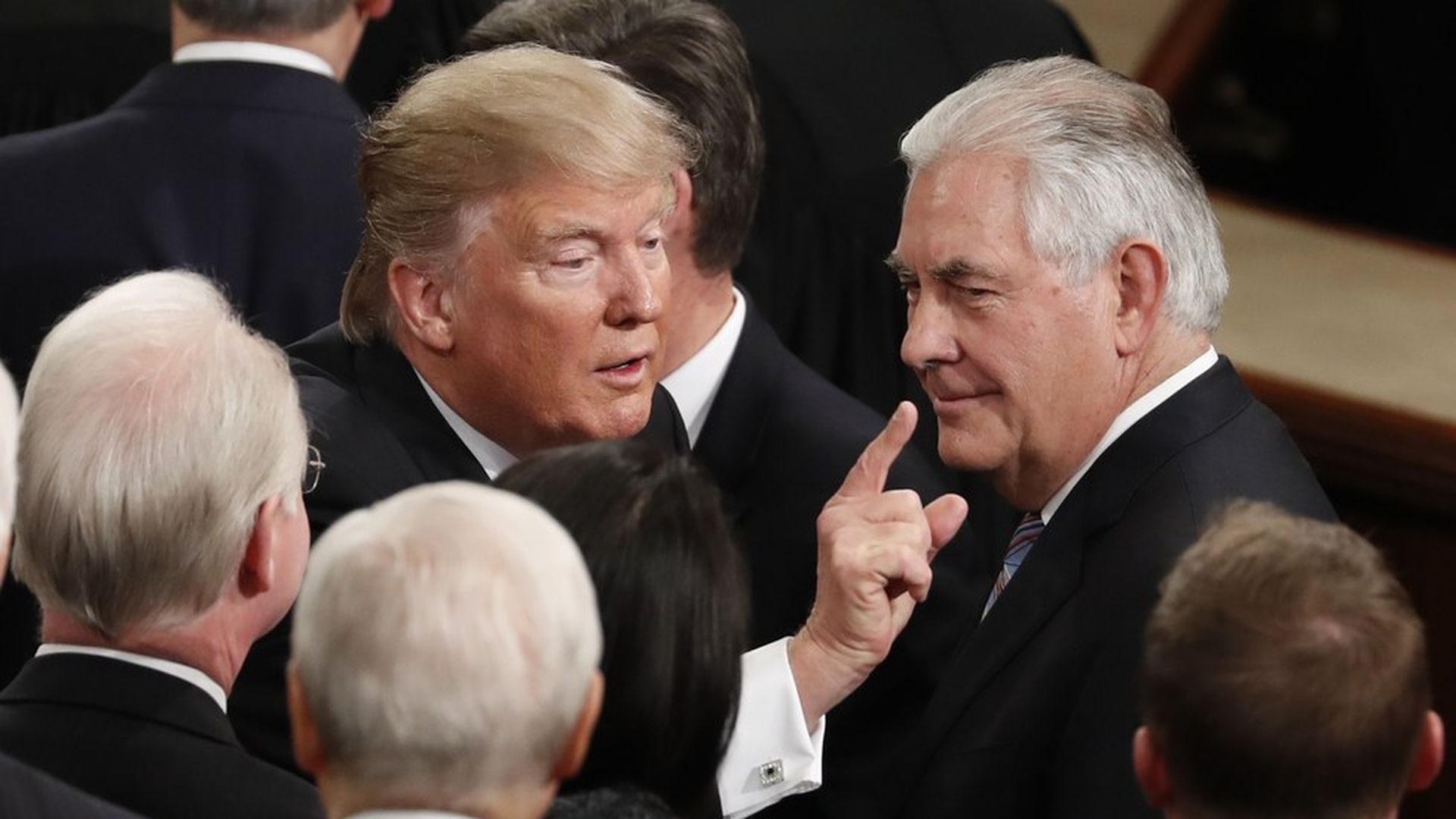 Rex Tillerson has lunch with President Trump today at the White House. The Secretary of State and the President should have plenty to talk about given the widespread concerns in Washington's foreign policy community about whether this Administration takes the State Department seriously.
What Tillerson is dealing with:
Presidential son-in-law Jared Kushner, who many foreign leaders and diplomats now see as the real power center inside the Administration. In some cases, these diplomats are bypassing the State Department altogether.
The latest example, per the LA Times: "Mexican Foreign Secretary Luis Videgaray met at the White House with President Trump's son-in-law and senior advisor Jared Kushner, along with National Security Advisor H.R. McMaster and Gary Cohn, a top financial aide, the Mexican government announced...Striking in its absence from that announcement was any mention of a meeting with officials from the State Department."
China is a big concern. A well-placed source tells us "the Chinese ambassador frequently interacts with Kushner but is AWOL at State." We asked the State Department and Trump Administration for comment but neither responded.
Tillerson also has to deal with Trump's major planned budget cuts to the State Department. Nobody on the Hill thinks these cuts will get through the Senate — hawks like Lindsey Graham make them dead on arrival — but they're a clear signal of the Administration's priorities. Trump reveres the military, but has shown no signs that he values the foreign service.
Why this matters: Diplomacy is an often-overlooked, frequently under-funded part of the national security equation. But folks like Defense Secretary Mattis appreciate the value of soft power. He once told a congressional committee:
If you cut the State Department's budget, then you need to buy me more bullets.
Ironically, State Department officials are now placing more faith in Mattis than Tillerson when it comes to persuading the President of their value, says a former official who is well-connected in the department.
Go deeper