Tillerson says U.S. won't insist on American values abroad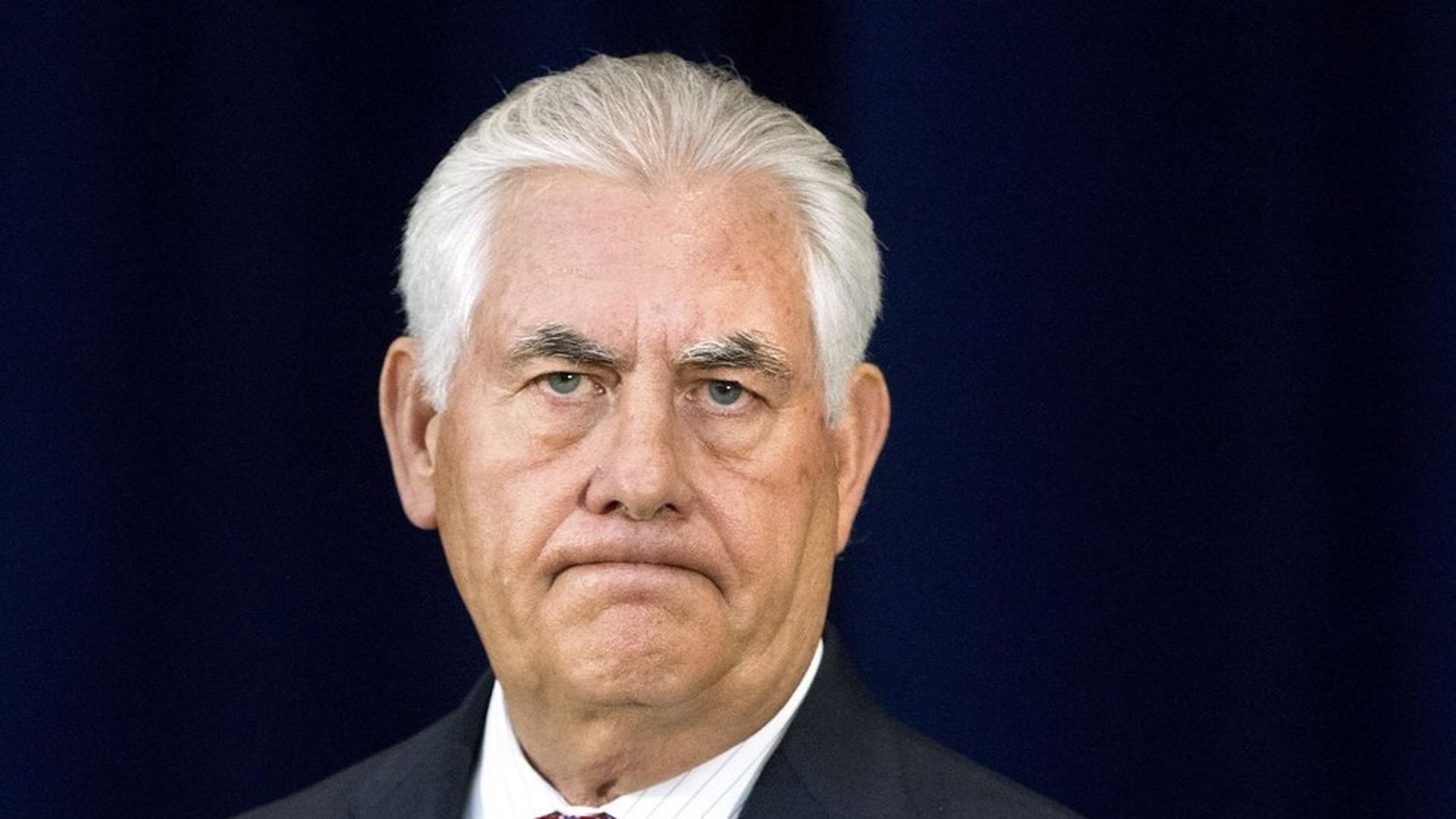 Secretary of State Rex Tillerson told State Department employees today that the U.S. would no longer insist that foreign countries protect human rights and democracy, per the AP.
His words: "In some circumstances, if you condition our national security efforts on someone adopting our values, we probably can't achieve our national security goals. It really does create obstacles."
Why it matters: Tillerson's words are bound to raise eyebrows when viewed in conjunction with President Trump's apparent embrace of authoritarian strongmen like Turkish President Recep Tayyip Erdogan and Philippines President Rodrigo Duterte, signaling the Trump administration's preference for pragmatic dealmaking over promoting freedom and democracy.
Go deeper