Tillerson: Lift "land blockade" against Qatar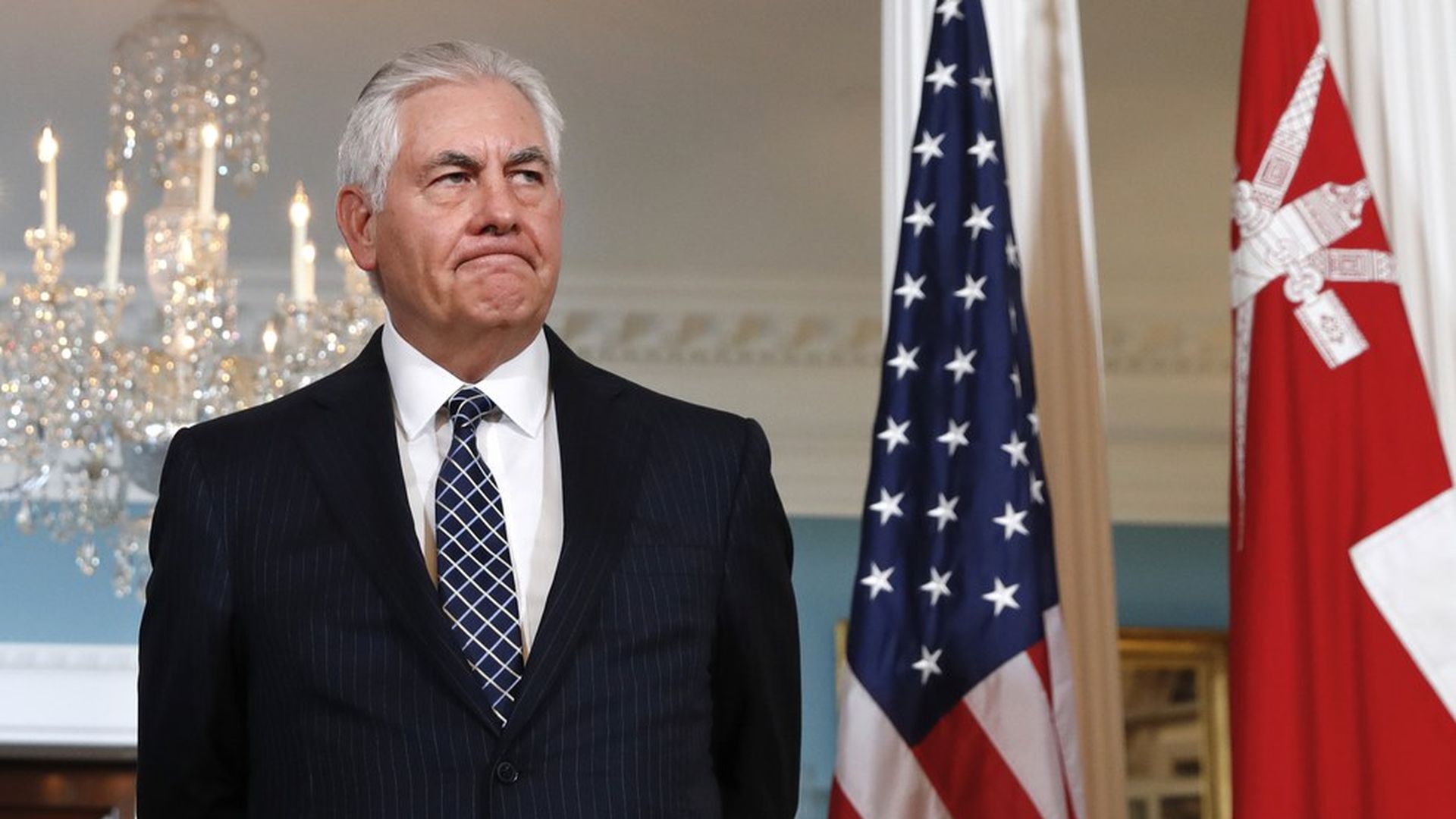 Secretary of State Rex Tillerson urged Qatar's neighbors to open their borders to the nation after nearly two months of diplomatic isolation, per Reuters. The countries cut ties with Qatar, alleging that its government supported extremism in the region.
Earlier this month, Tillerson traveled to the Gulf to participate in talks to resolve the crisis and signed an agreement with the Qatari government on terrorism financing. "They have been very aggressive in implementing that agreement, so I think we're satisfied with the effort they're putting forth," Tillerson said.
Why it matters:
This is the first sign of resolution in a crisis between
deeply divided nations
. Open borders will bring food and other crucial exports back into Qatar from neighbors, including Saudi Arabia — the only nation with which Qatar shares a land border. Iran and Turkey have been flying in resources to ease Qatar's food shortage in the interim.
Go deeper