Tillerson: I "never" considered resigning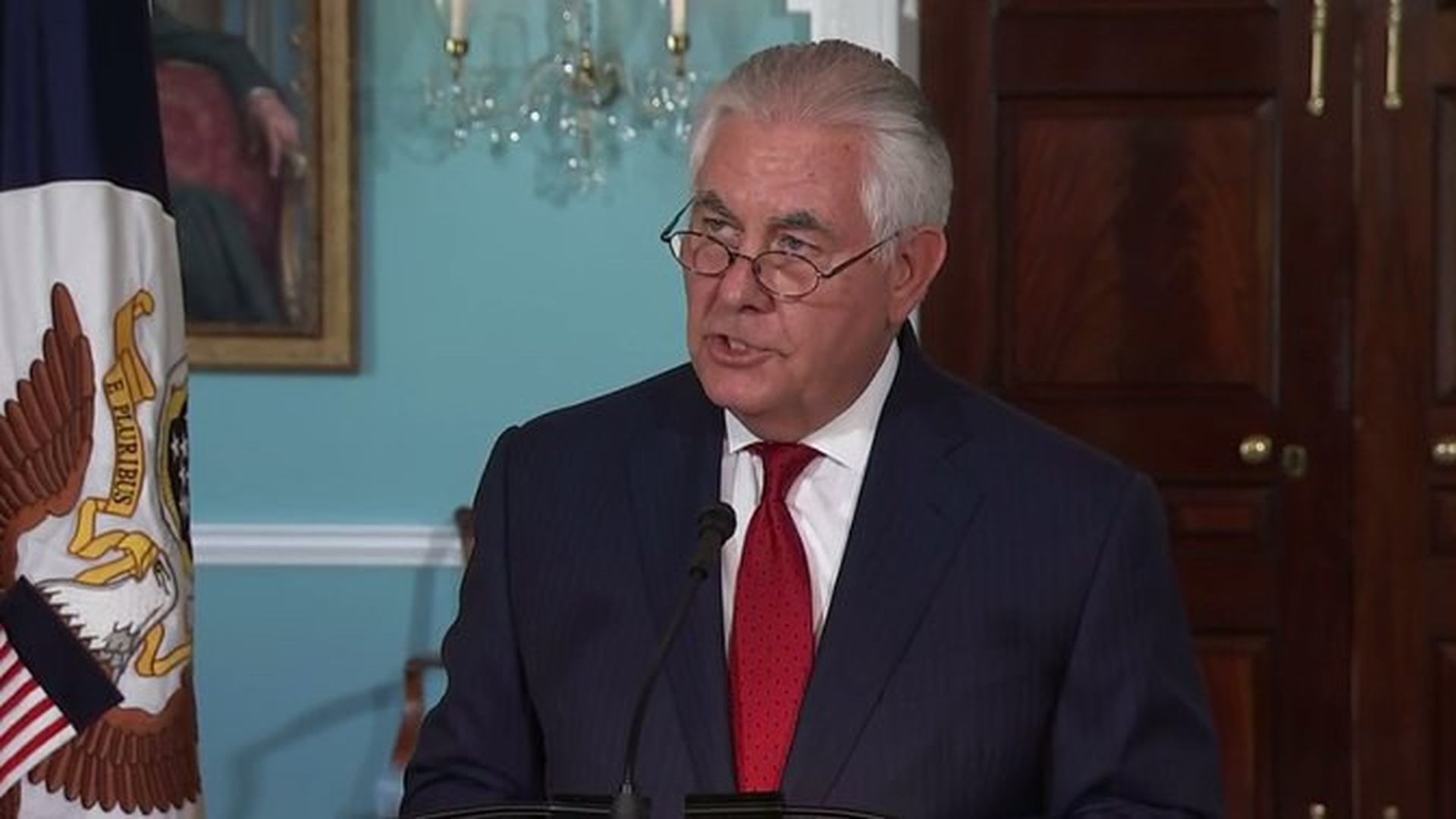 Secretary of State Rex Tillerson addressed the nation Wednesday to reaffirm that his "commitment to the president and this country is as strong as ever" following an NBC report claiming that he called Trump a "moron" and nearly resigned over the summer.
His bottom line: "The vice president has never had to persuade me to remain a Secretary of State because I have never considered leaving this post."
More:
"President Trump's foreign policy goals break the mold of what people traditionally thought is achievable on behalf of our country."
"While I'm new to Washington, I have learned that there are some... who try to advance their own agenda by tearing others apart in an attempt to undermine the president."
"[Trump] loves his country. He puts Americans and America first. He's smart. He demands results wherever he goes."
Did you call Trump a moron? "That's petty nonsense... I'm not gonna deal with petty stuff like that."
Go deeper