Thune proposal would means-test tax credits in House bill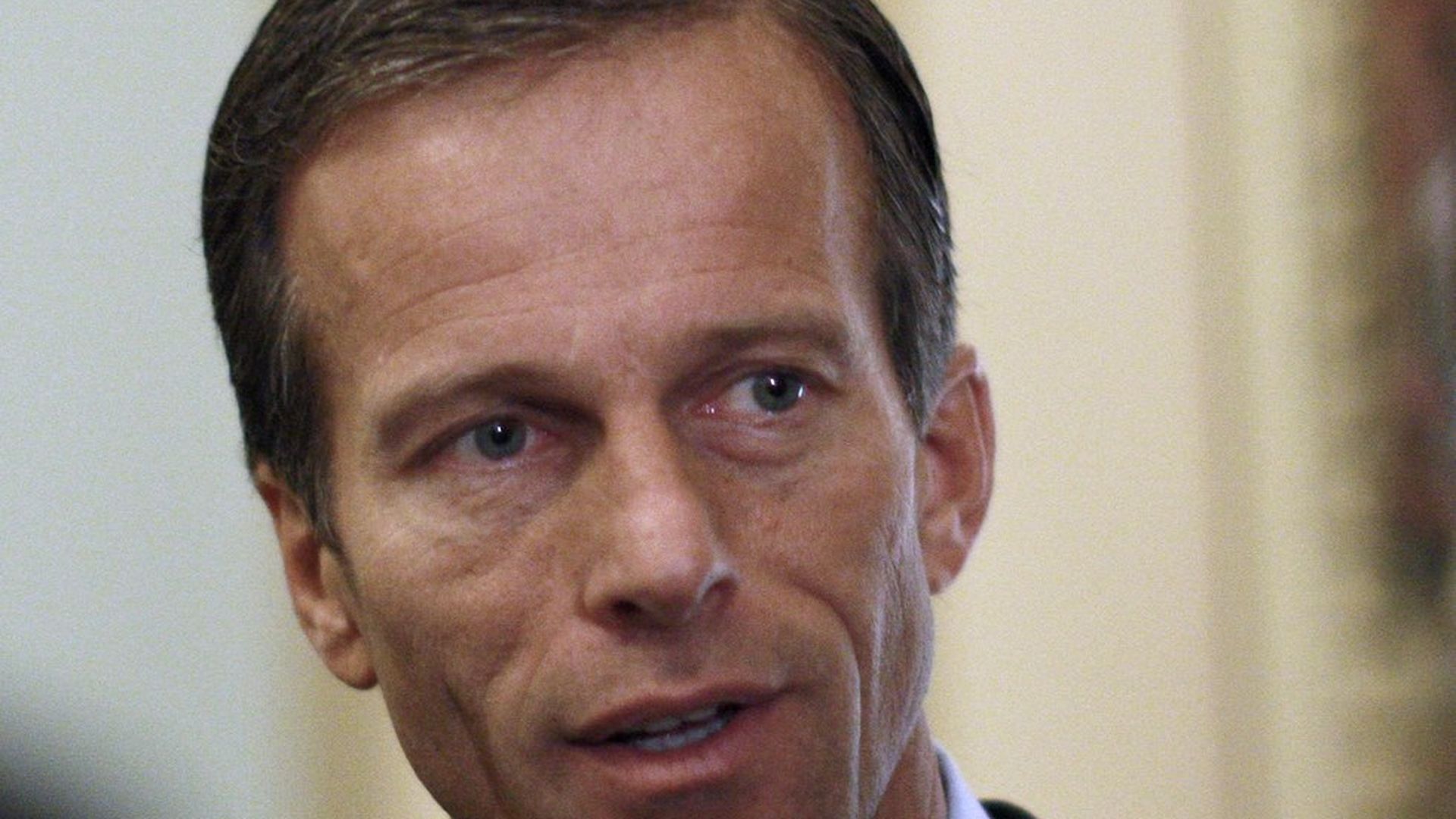 Sen. John Thune, the third-highest ranking member of the Senate, is working on a proposal to partially means test the tax credits in the House Obamacare repeal and replacement bill.
In a sit-down with Axios, Thune said he wants to avoid "creating a new middle class entitlement," which the current House bill could do by spreading the federal assistance too far up the income scale. Instead, his proposal would give more assistance to low-income people and cap the assistance at a lower income level than it currently is. "It would be a more progressive-type benefit," he said.
Why it matters: Some conservative health care analysts believe the GOP would cover more people if the tax credits did more to help low-income people, since every dollar of financial aid matters more to them. Read on for the details.
What the proposal would do:
Begin phasing out the tax credit at 400 percent of the federal poverty level, or for individuals making $48,240 a year. It would be fully phased out at 621 percent of the poverty level, or $74,907 for an individual. The current House bill begins phasing out the tax credit at $75,000 for an individual and fully phases out at individuals making $115,000 a year.
The tax credit would phase down $150 for every $1,000 earned between 400 and 621 percent of poverty.
People making less than 250 percent of poverty would receive a tax credit that is both income and age-based, as opposed to the House's age-based only tax credit.
People making between 250 and 400 percent of poverty would receive the age-based tax credit in the House bill.
Who likes it: Thune said he's received wide interest from both moderates and conservatives in the Senate, about a dozen members total. He presented the idea at a GOP lunch on Tuesday, which was attended by Vice President Mike Pence.
Why it could be appealing: It redistributes the federal money spent on tax credits away from higher earners and toward low-income people who may struggle to afford insurance. This could help with the GOP plan cover more people overall and keep low-income people from losing insurance.
Where it's going: Unclear. He'd like for the House to incorporate it into its version of the bill, but also knows there's a strong possibility he'll have to push for it to be included once the bill makes it to the Senate. It's undecided whether the bill will go through committee once in the Senate or whether it'll have to be amended on the floor, but as Thune said, that decision will be based on what can ultimately pass.
"I would like to give us a chance to have Senate input into this, at some point," he said, but, "It'll be driven largely by what happens in the House, in terms of how it comes over here, what form it's in, and what [Majority Leader] Mitch [McConnell] thinks we can do to get 51 votes."
Go deeper