This week's Senate health bill likely to change next week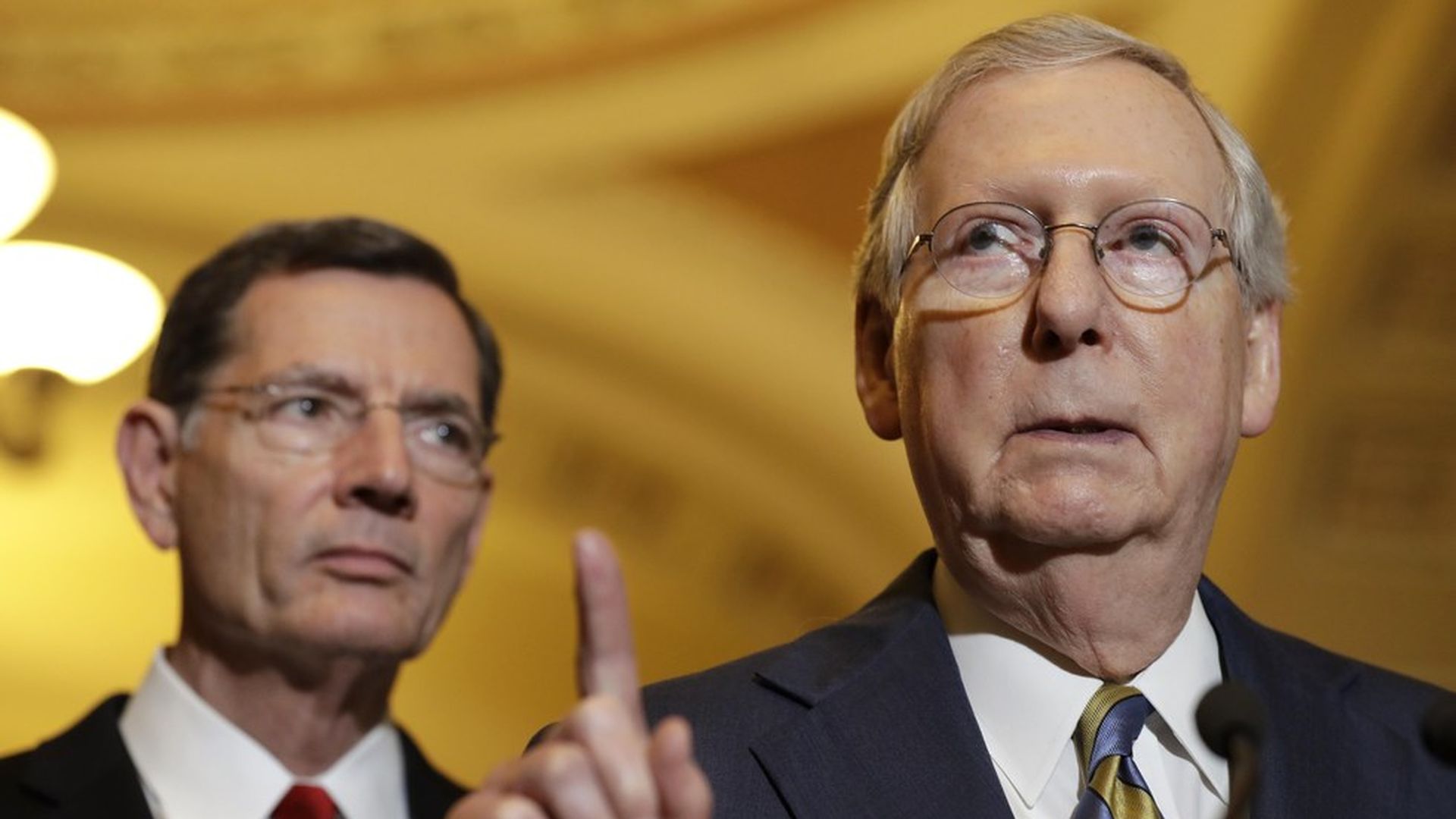 The Senate health care bill, which Majority Leader Mitch McConnell has said will be released on Thursday, will contain optional state waivers of some Affordable Care Act insurance regulations, according to two senior GOP aides. But those waivers may not end up in the final bill — because they could get stripped out for violating Senate budget rules.
Here's why: The Congressional Budget Office has to give its cost estimates for the bill before Republicans can argue their case to the Senate parliamentarian that the waivers should be allowed. (The bill has to comply with Senate budget rules, and she decides whether it does.) And there's a good chance that she'll rule that the waivers, including essential health benefits, have to come out. One of the aides described the parliamentarian as "skeptical."
The Senate has long said that altering the ACA's regulations would not comply with the rules of the process the GOP is using, but the House included the state waivers in their final bill.
So that means Republicans may only be able to make the ACA's current state waivers more flexible. It's unclear how many members know this, but conservatives — who were pushing to waive even more of the ACA regulations than the House did, or even require states to opt into the regulations rather than out — will surely be disappointed.
Which ACA regulations would be covered in the state waivers:
Essential health benefits, or the list of 10 services insurers must cover.
The medical loss ratio, or the regulation of how much premium income insurers must spend on patient claims.
The age rating band, or the requirement that premiums for older people be no more than three times the amount of premiums charged to younger people.
The actuarial value, or the requirement that plans cover a certain percentage of a person's total health care costs.
Go deeper