This week in Trumpland: Nunes, those tweets, and a brand new phone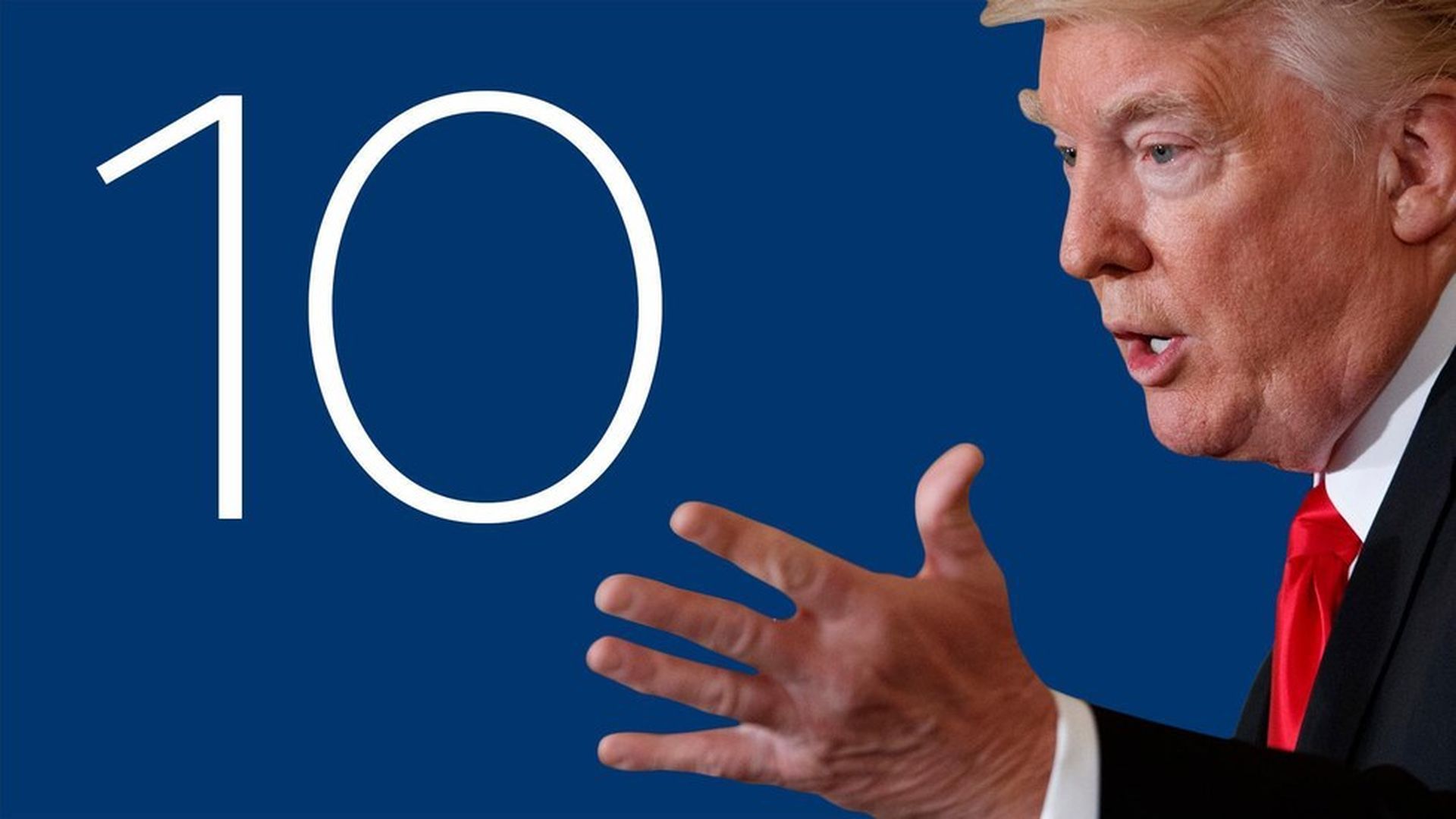 Even though no week in Trumpland can be totally quiet, this one seemed relatively subdued! The tweets were (mostly) on topic, and the only foreign leader to visit was Danish Prime Minister Lars Løkke Rasmussen.
(White) House Intel Committee: The Devin Nunes saga took an even weirder turn this week when it emerged that his sources for his allegations of incidental collection of Trump team communications were inside the executive branch. So to recap: Trump tweets about how Obama wiretapped him, Nunes gets info about the Trump team getting swept up in surveillance of foreign officials, and Nunes tells Trump about it — but Nunes' news came from White House employees! Or, for the big picture, check out our handy timeline because this is one story that isn't going to recuse itself anytime soon.
Pleading the Flynn-th: And to make things on Russia even worse, news came out on Thursday that Michael Flynn wanted immunity before testifying before the Senate's Russia prove. That got turned down as "wildly preliminary," but stay tuned over the weeks in Trumpland to come. Of course, both Trump and Flynn have insinuated over prior months that one would only request immunity if one had committed a crime, so that's not the best look. A periodic reminder to Trumpland: abide by the #1 rule of Twitter and never tweet. (Of course, FBI Director James Comey did that and look where it got him.)
War on Freedom Caucus: Of course, not tweeting would be very against the Trumpland brand. And after last week's failure of Trumpland, POTUS set his Twitter sights firmly on the Freedom Caucus, who helped to bring down AHCA before it even reached the House floor. Trump lumped the far-right group of representatives in with Democrats and pledged to "fight" them in the 2018 midterms. He went so far as to send his budget director to tell Mark Sanford that he can expect a primary challenge. And you thought walking the Appalachian Trail was stressful…
Changing DC's climate: Well, the Department of Energy banned its climate office from using the phrase "climate change" in official communications. But Trumpland's hottest take of all this week might have been the executive order rolling back a slew of Obama-era climate initiatives. Chief among them was an undoing of the EPA's signature Clean Power Plan. It also rolled back carbon metrics and allowed for new leasing for coal projects on federal lands. It was pretty far reaching, so check out a rundown of all the impacts here.
"Siri, tweet the failing @nytimes": President Trump got an iPhone, finally ditching his ancient — and and notably unsecured — Samsung Galaxy. For the closest watchers of Trumpland, that makes discerning the president's personal tweets a little more difficult since a "Twitter for Android" tag always guaranteed that Trump tapped out the message himself. Somehow, we'll all still figure it out.
Trump is staying put at the White House this weekend —putting his nose to the grindstone before hosting Chinese President Xi Jinping at Mar-a-Lago next weekend…
Go deeper