This is the moment for immigration restrictionists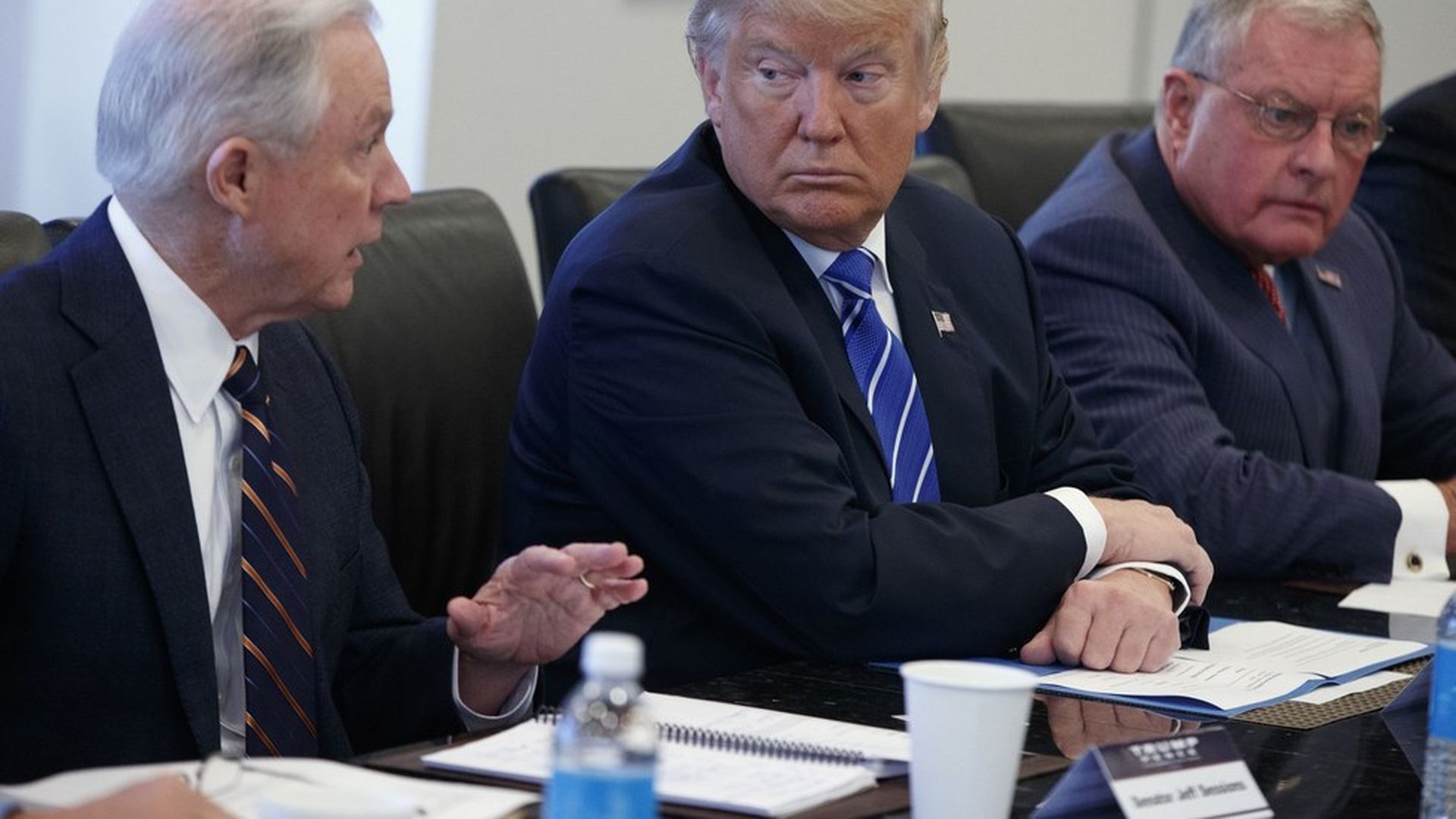 It would be impossible to overstate the resolve of the team of immigration hardliners surrounding Trump. Jeff Sessions, Stephen Miller and Steve Bannon are determined to radically change America's approach to immigration. A collection of immigration control groups has supported them and built sections of the intellectual architecture framing their policies.
Pay attention to these groups: Federation for American Immigration Reform (FAIR), NumbersUSA, and the Center for Immigration Studies. They're in a state of ecstasy.
These groups are scrappy and poorly funded compared to the business interests that support immigration reform. They've long lived on the fringes of American politics and now their policies are about to be center stage. This is the moment for immigration restrictionists, and their agenda goes beyond stopping illegal immigration. They now have a President, a chief strategist, a senior policy adviser (Stephen Miller), and Attorney General, and a star Senator (Tom Cotton).
That brings us to an important, under-the-radar story in Politico today. Sen. Tom Cotton (R-Ark.) is proposing legislation today with fellow Trump ally, Sen. David Perdue (R-Ga.), to crack down on America's legal immigration system.
What their legislation proposes, per Politico:
Swings an axe at the nation's green-card system by eliminating several avenues for U.S. citizens and permanent residents to sponsor family members for green cards.
Right now, U.S. citizens and permanent residents can sponsor a variety of family members, including spouses, parents, siblings and married adult children. Cotton and Perdue's plan would allow only spouses and unmarried minor children to get green cards, although they would permit a modest number of visas for aging adult parents whose American children are their caretakers.
The bill also dumps the diversity visa lottery, which allots about 50,000 visas per year for citizens of countries that traditionally have low rates of immigration to the United States. And it would limit refugees to 50,000 annually — in line with levels outlined in Trump's controversial executive order.
The money stat:
All told, the number of legal immigrants allowed into the United States under the bill — named the Reforming American Immigration for Strong Employment (RAISE) Act — would plummet by 40 percent in the first year and by 50 percent over a decade, according to analysis by Cotton's aides.
Go deeper