This 22-year-old CEO has raised $36M to improve self-driving cars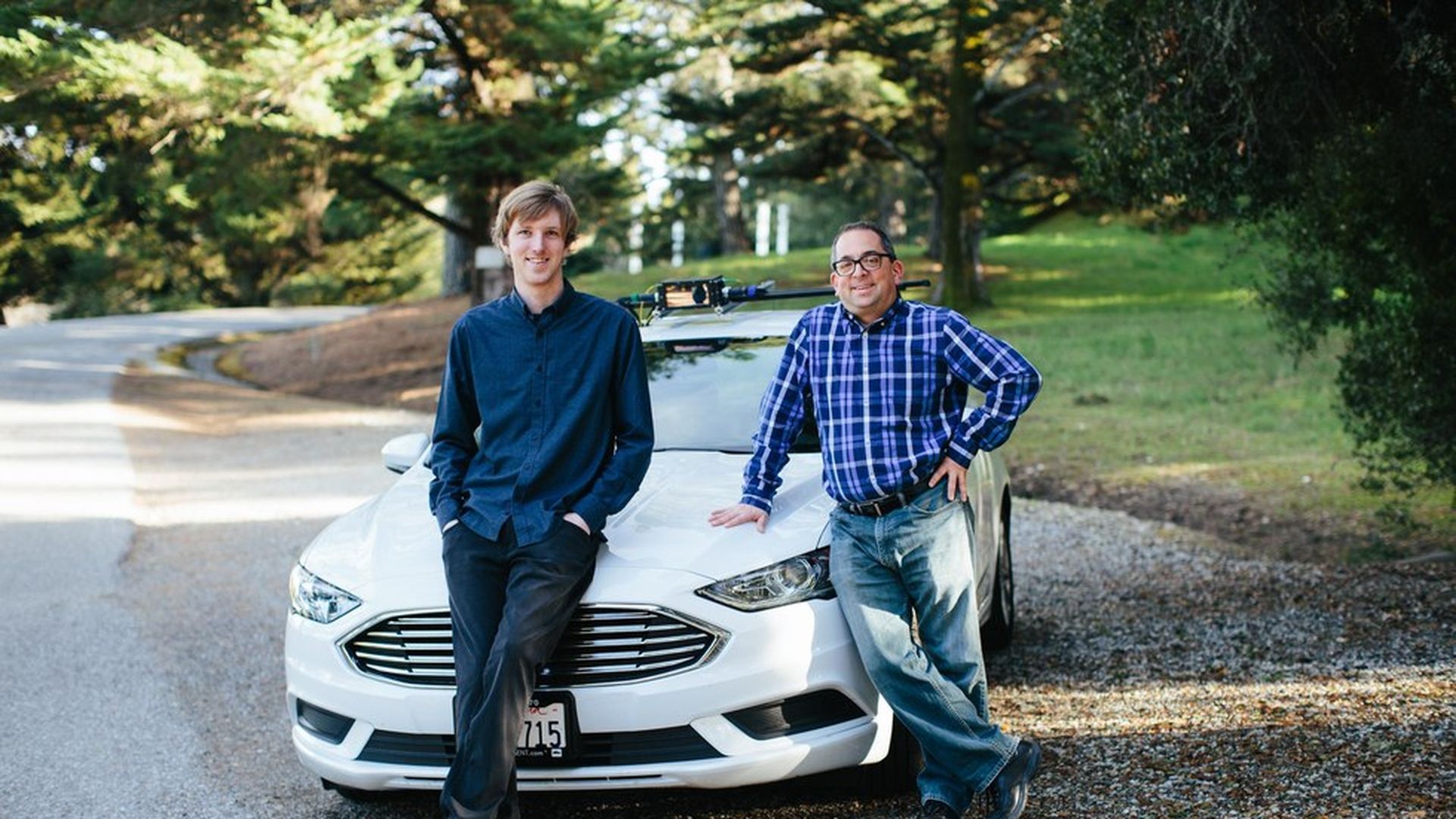 Luminar, a secretive five-year-old Silicon Valley startup, has been trying to improve one of the components central to most self-driving cars. The company has its own take on LiDAR, the laser-based sensor that helps autonomous vehicles "see" the world around them. And according to its 22-year-old CEO, Luminar's technology will pave the way for autonomous cars that are better, cheaper and safe.
Why this matters: Luminar says it's designed-from-scratch LiDAR devices can be cheaper and more accurate.
Core technology: Once obscure LiDAR sensors have become all the rage thanks to the recent self-driving car boom. LiDAR sensors project eye-safe laser beams around them, and measure how fast the light is reflect back to map out the objects and environment around them. Everyone from Alphabet and Uber to traditional car makers like General Motors rely on LiDAR as a key part of their self-driving car efforts. LiDAR sensors are also at the center of an on-going trade secret theft dispute between Waymo (Alphabet's self-driving car unit) and Uber.
Better and cheaper: According to Luminar founder and CEO Austin Russell the company has designed its LiDAR devices from scratch, including the chips, yielding a design that he says offers more accurate maps than the competition. Namely, Luminar's LiDAR uses lasers at a 1550 nanometer wavelength, not the commonly used 905 nanometer wavelength. It's also ditched the conventional silicon and built its chips out of indium gallium arsenide, which Russell says contributes to increased performance. Eventually, Russell believes Luminar's devices will also be significantly cheaper than anything currently available on the market costing tens of thousands of dollars, though he declined to say how much a unit currently costs to manufacture or the company's near-term cost targets.
The company: Luminar already has 150 employees, and recently opened a facility in Orlando, a hotbed of optics engineering talent. It has acquired two companies, including Open Photonics, whose co-founder, Jason Eichenholz, became Luminar's CTO. It's gearing up to manufacture its first 10,000-unit run of its latest device.
Funding: Luminar raised $36 million in seed funding since its founding in 2012 from Canvas Ventures, GVA Capital, and the Peter Thiel-backed 1517 Fund, among others.
The story has been updated with the correct laser wavelength.
Go deeper