Theresa May's Brexit setback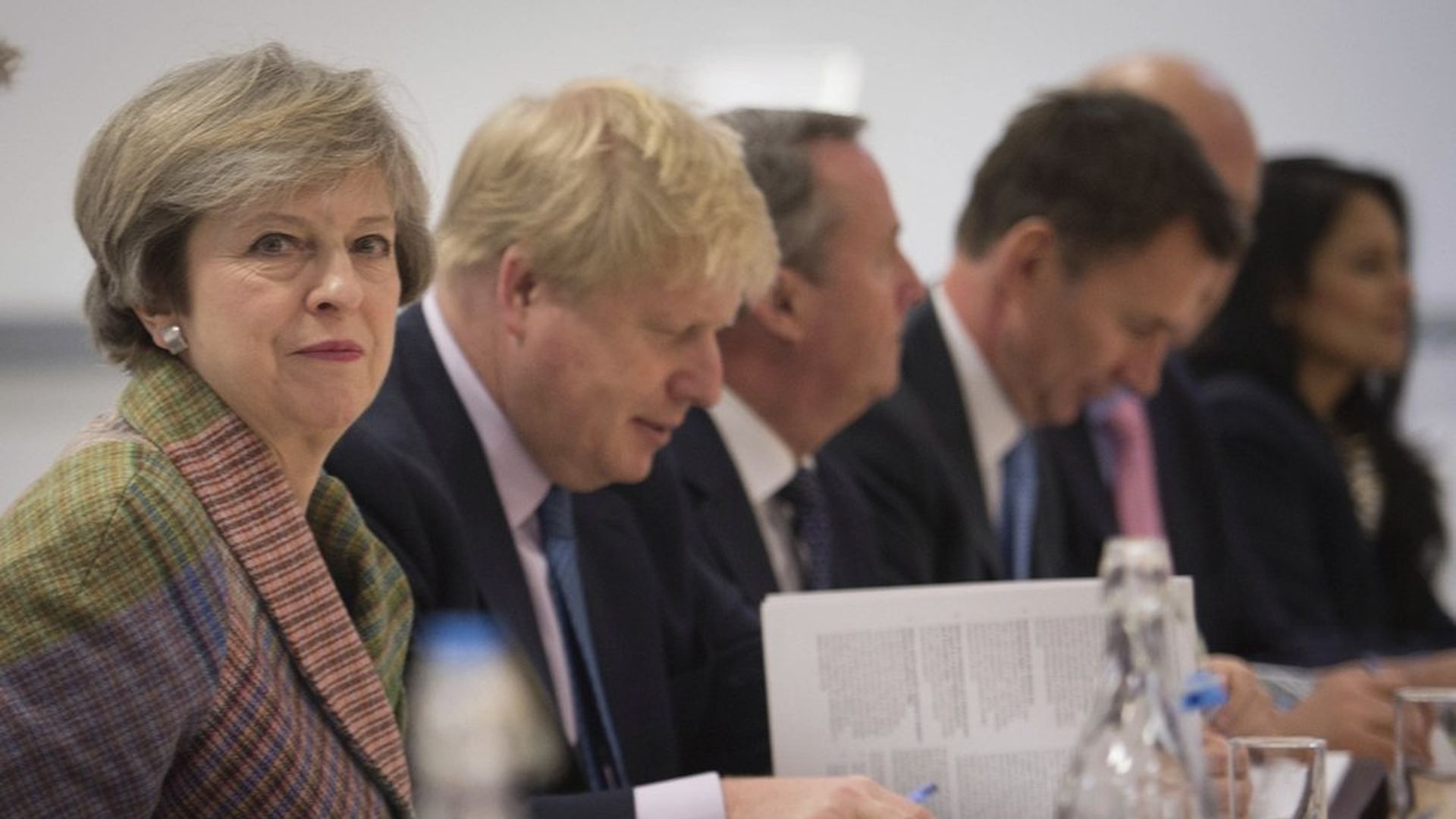 The highest court in the UK says Theresa May's government must go through Parliament to formally trigger the two year exit from the EU.
Why it matters: It could spell delay, delay, delay. May said last week that she'd give Parliament a vote on the final terms of Brexit. Now she'll need their approval to start those negotiations.
Even still: Jeremy Corbyn, the leader of the opposition, says he won't block Article 50.
What to watch: May visits the U.S. later this week, meeting with Trump — a very public Brexit supporter — on Friday.
Go deeper