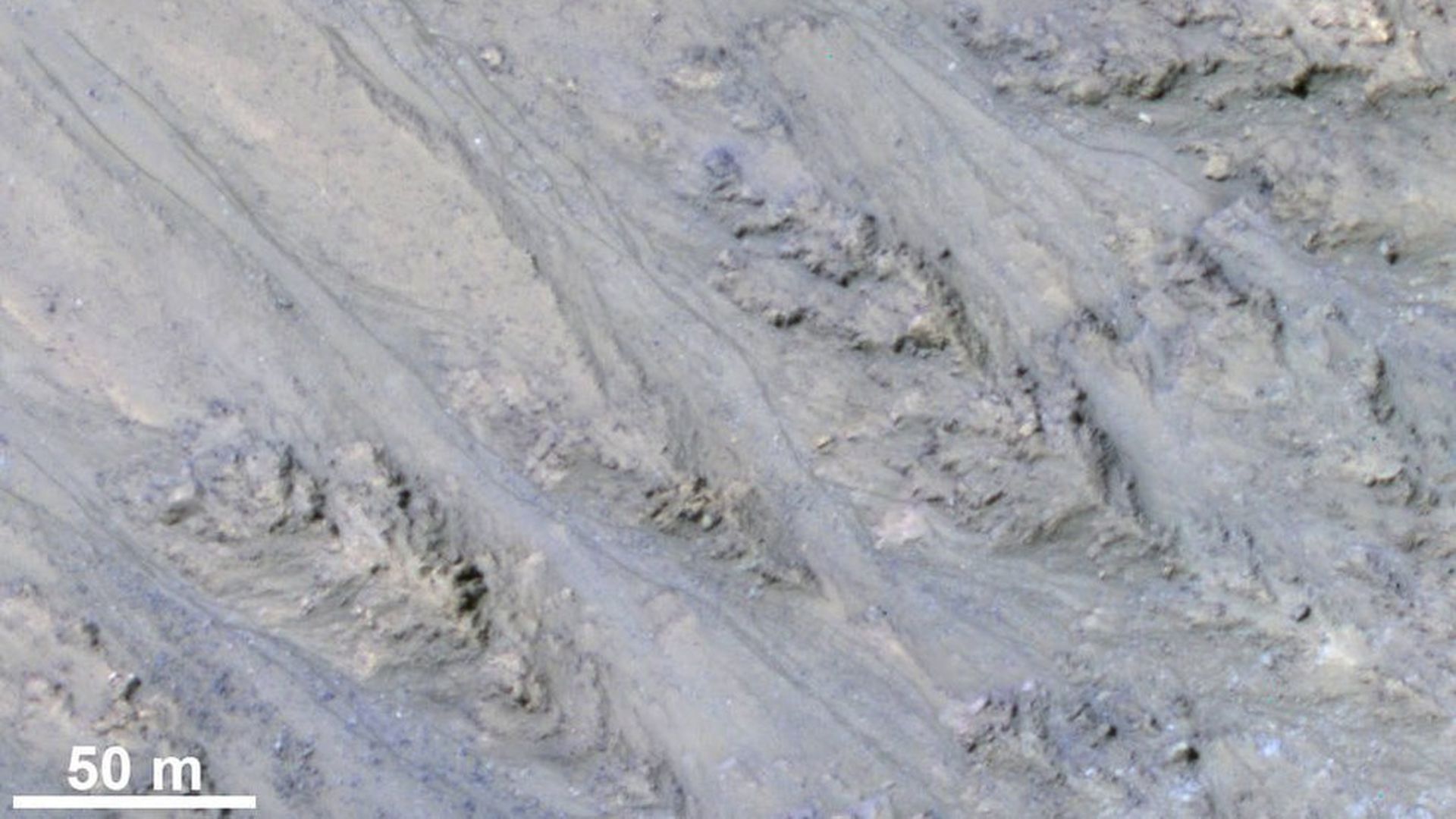 Hopes of flowing water on Mars are evaporating. In 2015, scientists announced they had found dark streaks on mountains on Mars. At the time, they believed the streaks were formed by running water. However, a paper published Thursday in Nature Geosciences suggests the streaks were instead shaped by falling sand.
Why it matters: It seems counterintuitive, but this could make plans to travel to Mars a little easier. If there's running, liquid water on Mars, there could also be life. And that means that any missions would have to go to great lengths to avoid contaminating it. The authors note any water that is present would likely be "inhospitable to known terrestrial life, alleviating planetary protection concerns."
That doesn't mean there isn't life on Mars, but it's even less likely than before — and it probably won't be contaminated by any bacterial hitchhikers humans might send along.
What they saw: The researchers compared the patterns left by flowing sand on Martian sand dunes to the dark streaks, which are called recurring slope linnea, or RSL. The patterns on the dunes were startlingly similar to the patterns on the RSL. And, although the streaks do look like they contain some salts associated with liquid water, other salts can't be seen. Previous studies had suggested that if there was water in the streaks, there was little of it.
Yes, but the streaks do seem to lengthen during the warm season, suggesting liquid water under the surface could play a role in starting the sand on its journey downhill.
Go deeper