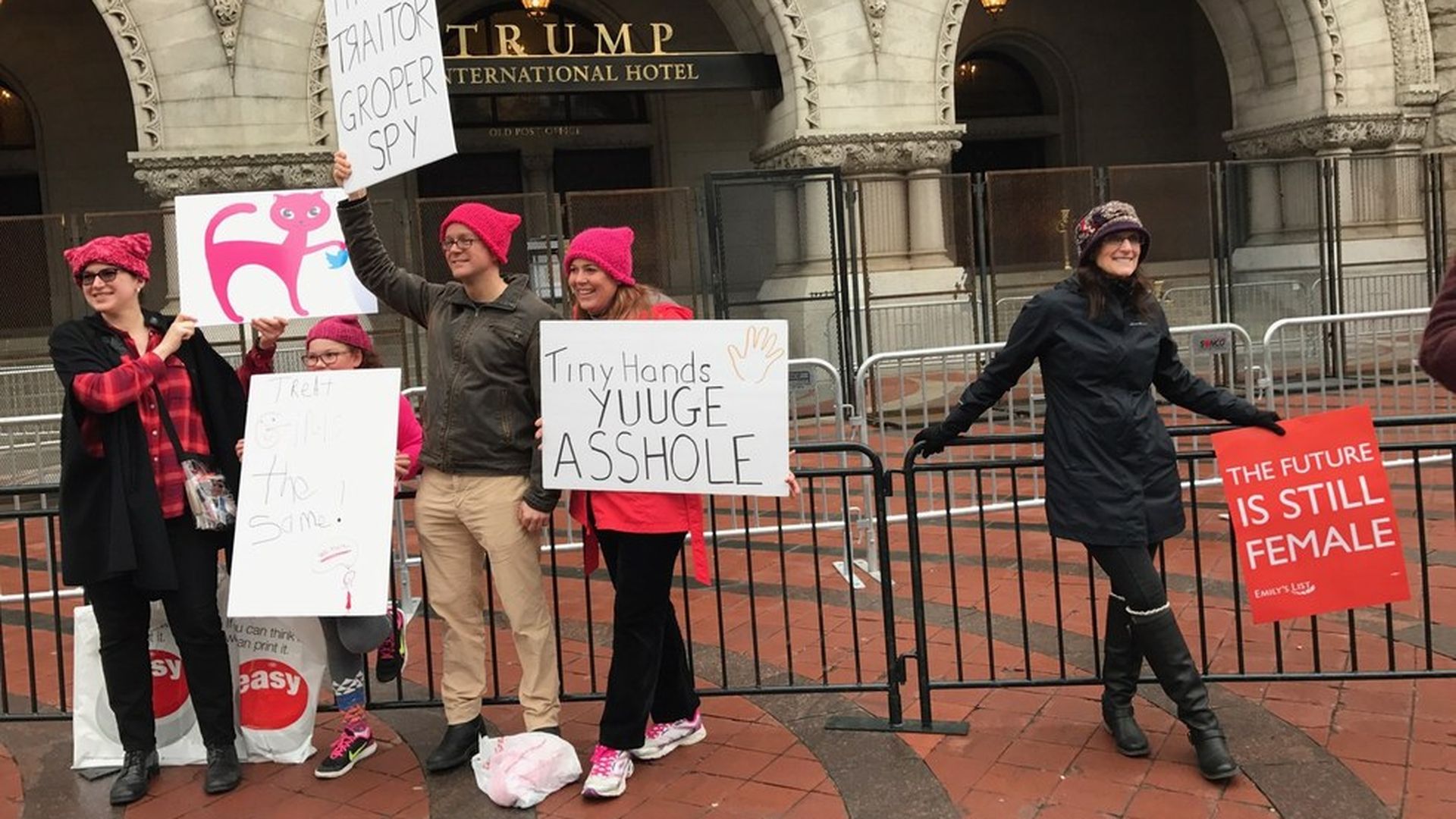 Thousands of protesters have gathered near the Capitol (and stopped at Trump International Hotel) for the Women's March on Washington. They are set to begin marching at 1:15 p.m., with at least 200,000 attendees expected.
There have already been transportation backups:
And the march's meeting spot filled up as early as 10:30 a.m.
There are more than 300 sister marches taking place around the country and world, according to NBC News, including Paris, Nairobi, Tokyo, New York, Chicago, Boston and Nashville.
Go deeper