The Valley's new lawmaker says workers need to keep up with tech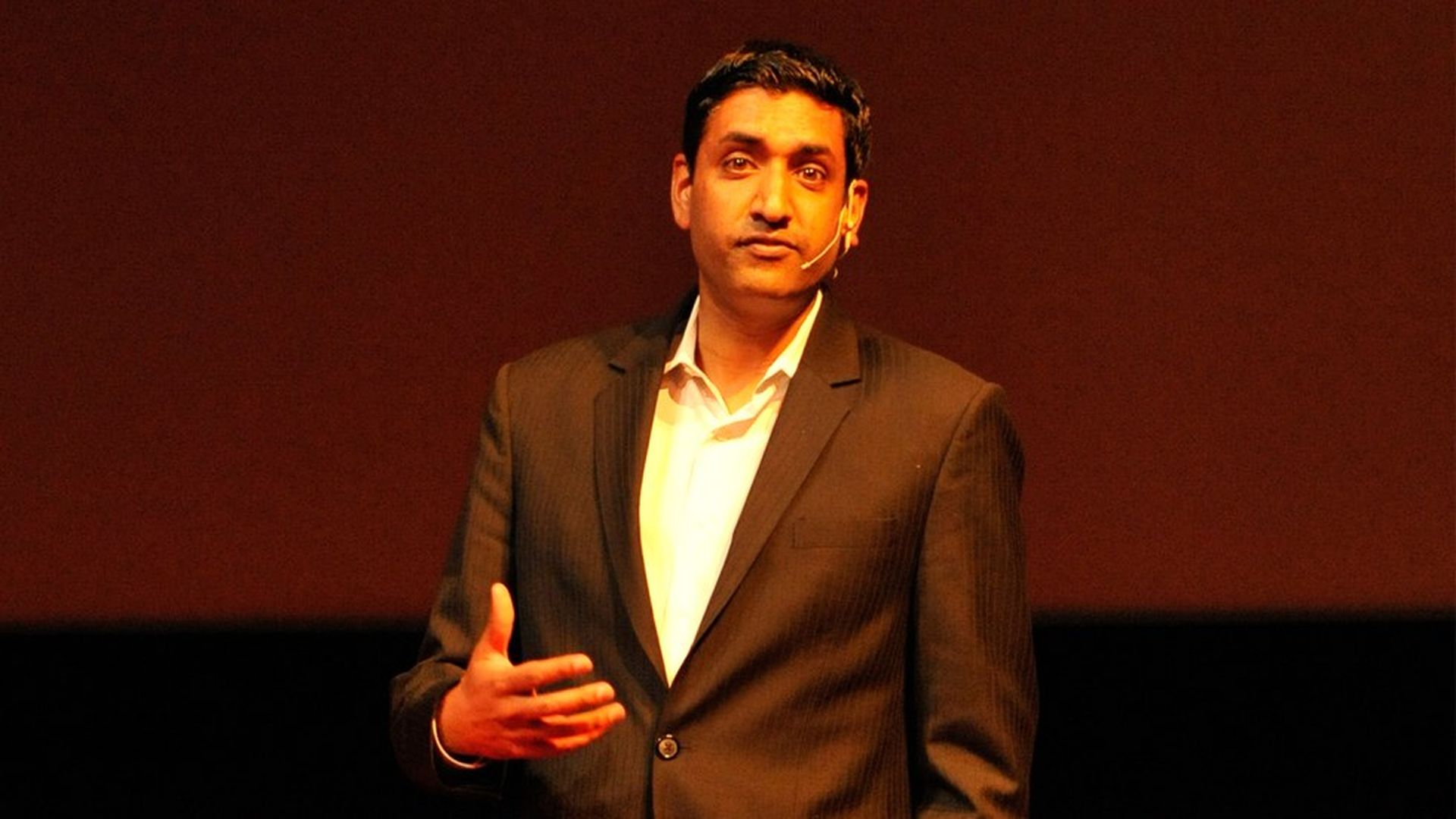 Democrat Ro Khanna, Silicon Valley's newest congressman, said that the government should be funding job-training programs to prepare people for the technical roles of the future.
When asked how efforts to train Americans for new roles could keep with the blistering pace of change, he said:
"So, the skills we need to teach are not 'you've got to learn Java programming or you've got to learn proficiency in Android technology.' The skill we have to give people is a technology proficiency — literacy that will allow them to continually adapt." — Rep. Ro Khanna, in an interview with Axios for C-Span's 'The Communicators' program
The rub: Tech companies often change the nature of work faster than the labor market can keep up. A prime example is Uber, which has created a new class of workers — ride-hail drivers — but is already beginning to test self-driving vehicles to replace drivers altogether.
Word on the street:. In a recent conversation with Axios about driverless trucks, new House Energy and Commerce Committee Chairman Greg Walden said that although automation is disruptive, "you're also not going to deny the innovation in technology either."
Khanna's workforce cred:
He served as a Commerce Department Deputy Assistant Secretary under President Obama.
He's taught economics at Stanford University and law at Santa Clara University Law School.
He wrote a book: "Entrepreneurial Nation: Why Manufacturing is Still Key to America's Future"
California Gov. Jerry Brown appointed him to the California Workforce Investment Board in 2012
Go deeper