The U.S. involvement in Yemen's humanitarian crisis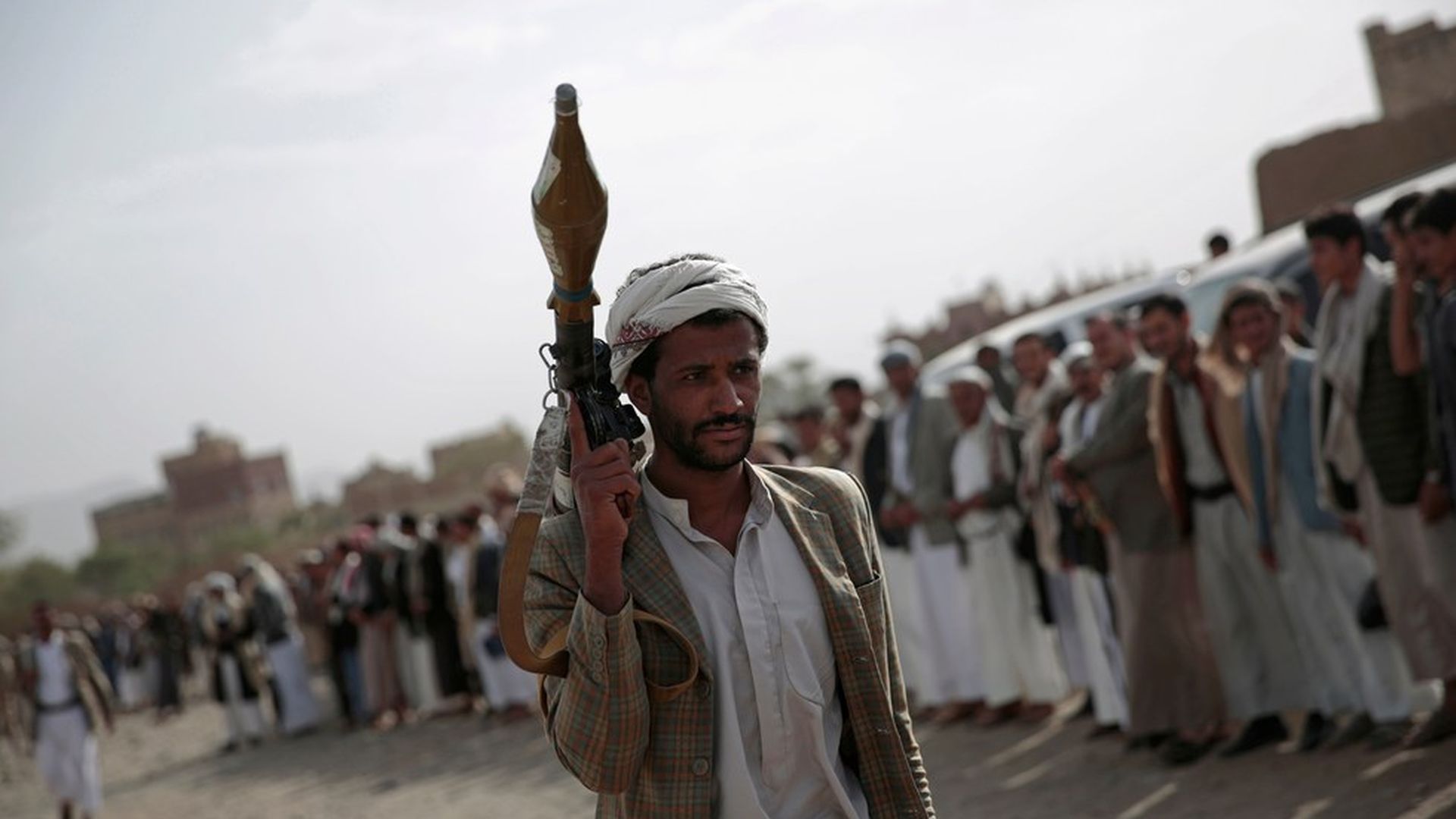 Jamie McGoldrick, U.N. humanitarian coordinator in Yemen, recently told NPR that the war in Yemen has led to "the largest humanitarian crisis in the world." Widespread hunger has contributed to a massive cholera outbreak, per the Guardian, and Saudi-led airstrikes have continuously led to civilian casualties, including children.
Why it matters: The U.S. has backed Saudi Arabia throughout the war in Yemen, and in June the first installment of a $110 billion arms deal with the Saudis was approved after they assured the U.S they were making changes to avoid civilian casualties.
But: According to a September Human Rights Watch report, 39 civilians — 26 of them children — were killed in airstrikes between June 9 and August 4. Foreign Policy reports "there is no evidence that Saudi Arabia has reined in its air campaign."
Saudi Arabia's assurances to the U.S., per the HRW report:
Abiding by stricter rules of engagement.
Taking civilian harm estimates into consideration when targeting enemies.
Allowing U.S. advisers to sit in on air operations.
Bringing the total number of locations on the "no-strike list" to 33,000.
Engaging in a multiyear training program with the U.S., costing $750 million, on avoiding civilian casualties, human rights issues, and more.
Why you'll hear about this again: The House voted in July on amendments to the National Defense Authorization Act that would require the administration to cease aerial refueling for Saudi and coalition aircraft, sharing intelligence, and lending other military support. While the NDAA was passed through the senate, these particular amendments are not yet confirmed to be included in the final bill.
The bottom line: Both the Trump and Obama administrations have continued support of Saudi Arabia engaging in arms deals and training programs despite longstanding criticisms of the Saudi's actions in Yemen. Retired CIA officer, Bruce Riedel, told Foreign Policy that for every administration, Yemen hasn't mattered enough: "It's more important to them to have good relations with the Saudis, and the Yemenis get sacrificed on this."
A U.S. defense official told Foreign Policy the U.S. was no longer involved with coordinating airstrikes.
Go deeper