The U.S. Army is retraining troops to counter Russia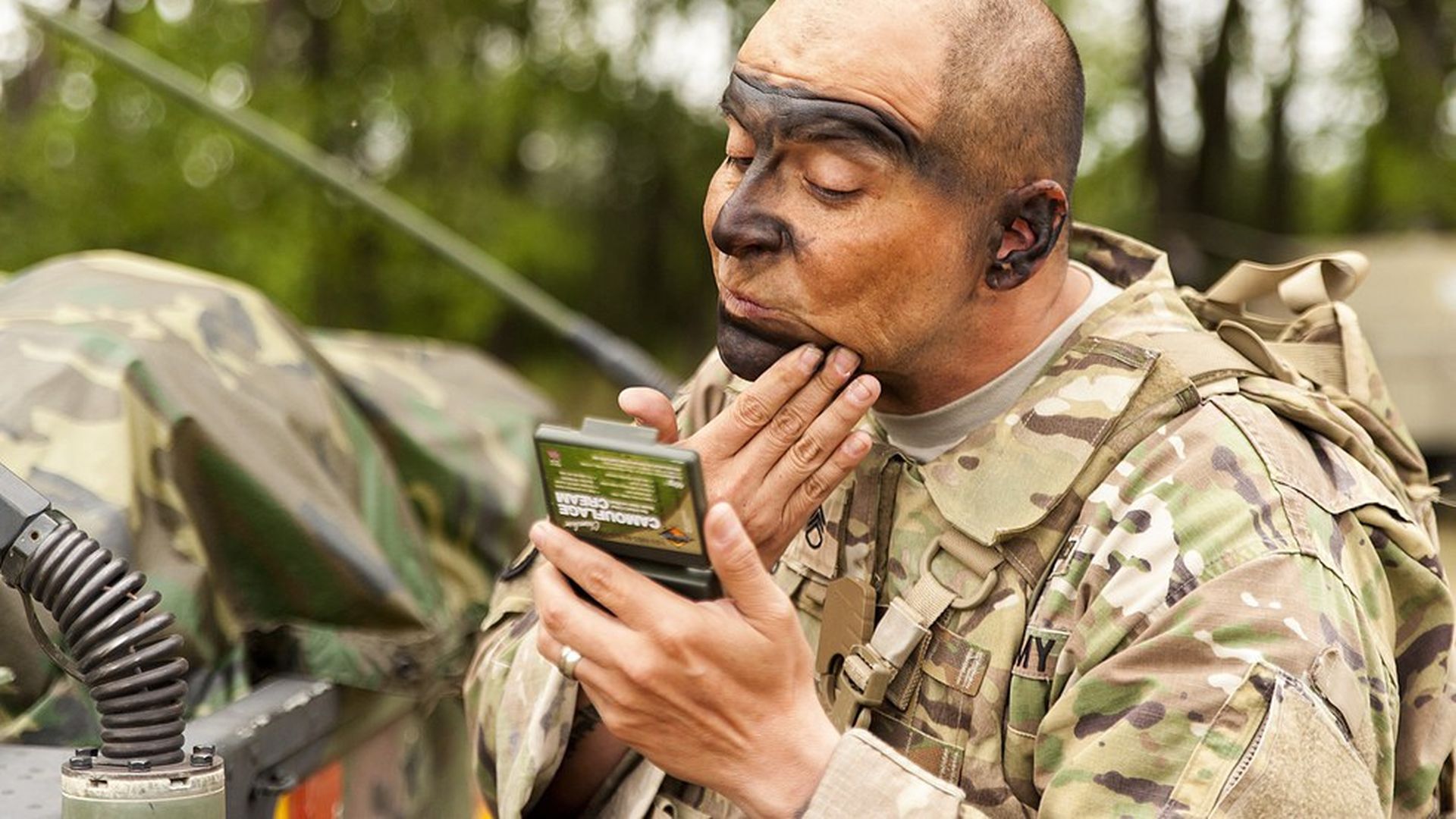 U.S. commanders are preparing American troops to confront the Russian military threat in Eastern Europe, including reintroducing Cold War-era tactics, the NYT reports.
The training shift for the U.S. Army includes working in smaller operating groups that are harder to target, using camouflage to avoid surveillance drones and rocket attacks, repainting battle tanks from desert-tan to dark green to match the terrain, and launching military exercises to learn and prepare for Russian tactics. Last month, 25,000 American and allied forces practiced tactics, including nighttime aerial assaults, across Hungary, Romania, and Bulgaria over 10 days.
Several of the officers leading the effort were originally trained to counter Soviet operations, transferred to counter non-state actors, and now are returning to their roots.
Countering the threat: The U.S. and its NATO allies have positioned thousands of soldiers in the three Baltic States as well as in Poland to deter Russia, and ramped up air, sea, and underwater patrols from the Baltic Sea to the Black Sea.
One new challenge: But there's many fewer soldiers there now (30,000) than during the Cold War (300,000), which means the Army is focusing efforts on how quickly troops and equipment can assemble in areas of need.
Context: This comes in response to Russia's increased aggression, particularly in Ukraine. Vladimir Putin has been investing in modern infantry forces, tanks, and artillery, and has modernized surveillance drones that coordinate strikes from afar, not to mention Russia's cyberwarfare capabilities. Russia has scheduled an exercise for next month on the edge of NATO territory that could involve as many as 100,000 troops.
Go deeper