The U.K. joins a growing future ban on gasoline-powered cars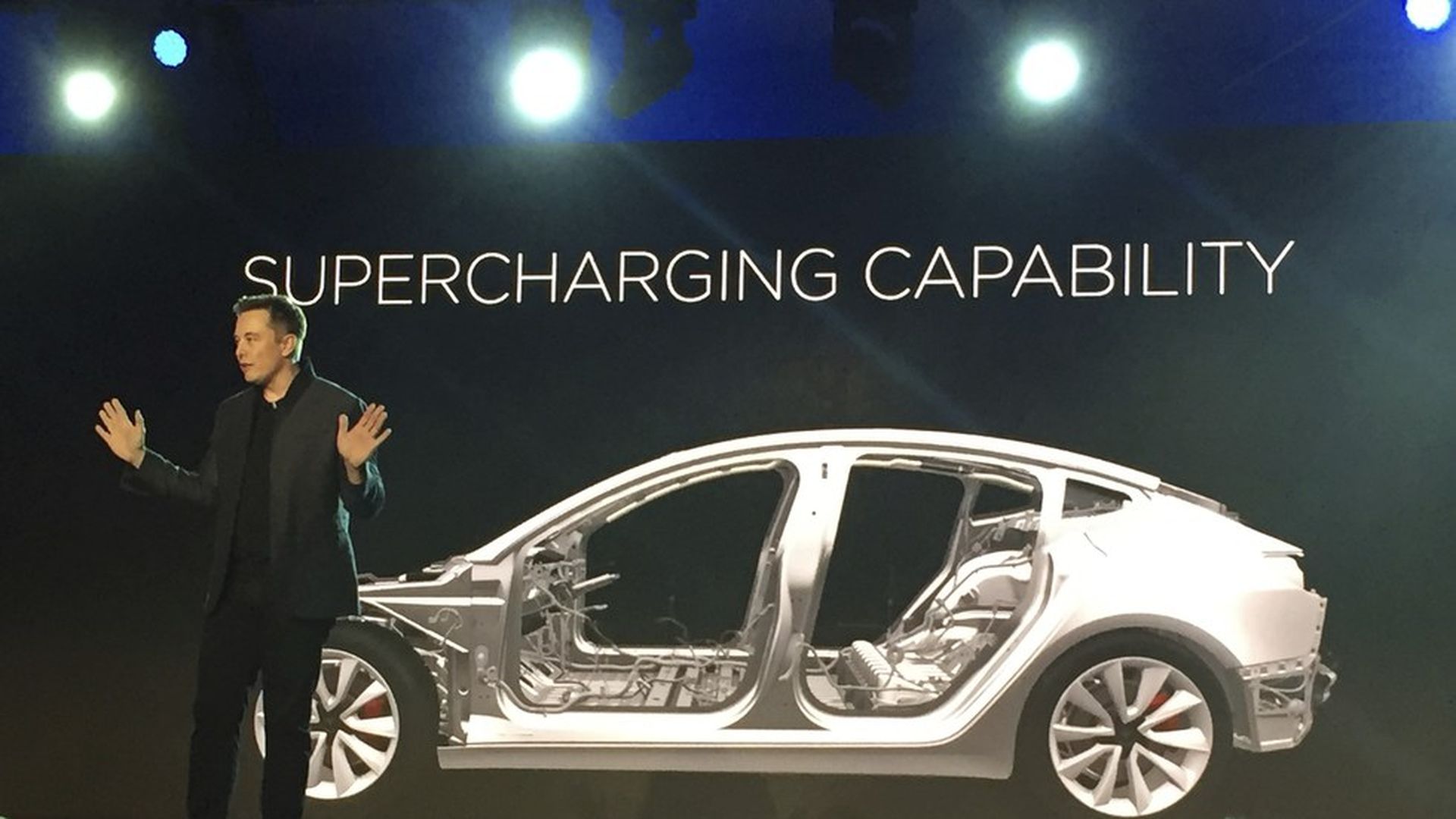 The U.K. will ban the sale of new gasoline- and diesel-driven vehicles starting in 2040 toward a goal of removing them from British roads a decade later and shifting the country to fully electric cars, per the Financial Times.
The prohibition, to be announced today, is driven by environmental policy — to bring down U.K. emissions within EU pollution standards. But, coming two weeks after France announced a similar ban, its impact could be much broader.
Why this matters: Previously, the Netherlands and India, too, said they were banning the sale of new gasoline- and diesel-powered vehicles by 2025 and 2030, respectively. Saying and doing are different things. But taken together, the bans put serious weight behind bullish forecasts for electric car penetration, and could lead oil companies, carmakers, petro-states and geostrategists to recalibrate policies that forecast a much slower penetration of electric cars into the market.
What mainstream-priced forecasters say: Most big oil companies, government agencies and OPEC say fully electric cars will continue to represent only a few percentage points of annual sales through 2040 and possibly beyond. But more bullish projections, such as by Bloomberg New Energy Finance (see below), say that coming cost savings in batteries and electric drive trains will help lead to a transformation in which fully new electric cars surpass 50% of sales in 2040. By then, according to these forecasts, they will comprise more than 30% of the total fleet.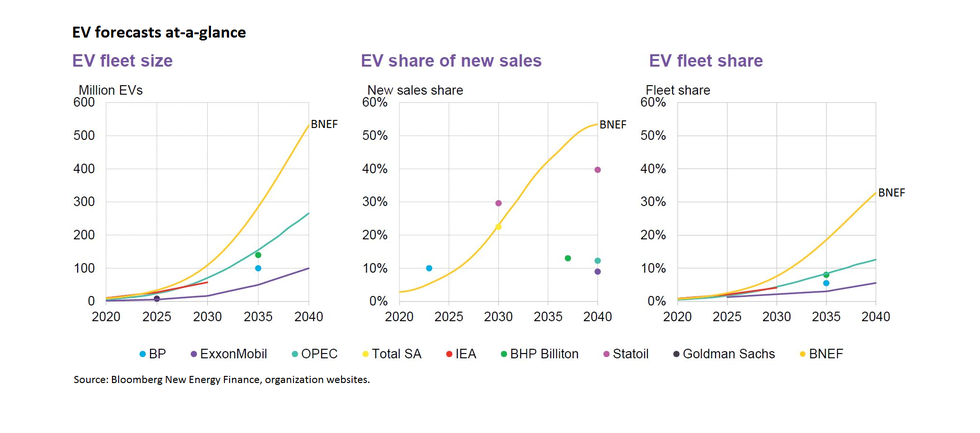 Such a shift would vastly cut global oil sales, hurting oil companies and countries that rely on oil exports for most of their economy, such as Saudi Arabia and Russia.
Go deeper