The Trump Inauguration Day ideas that didn't happen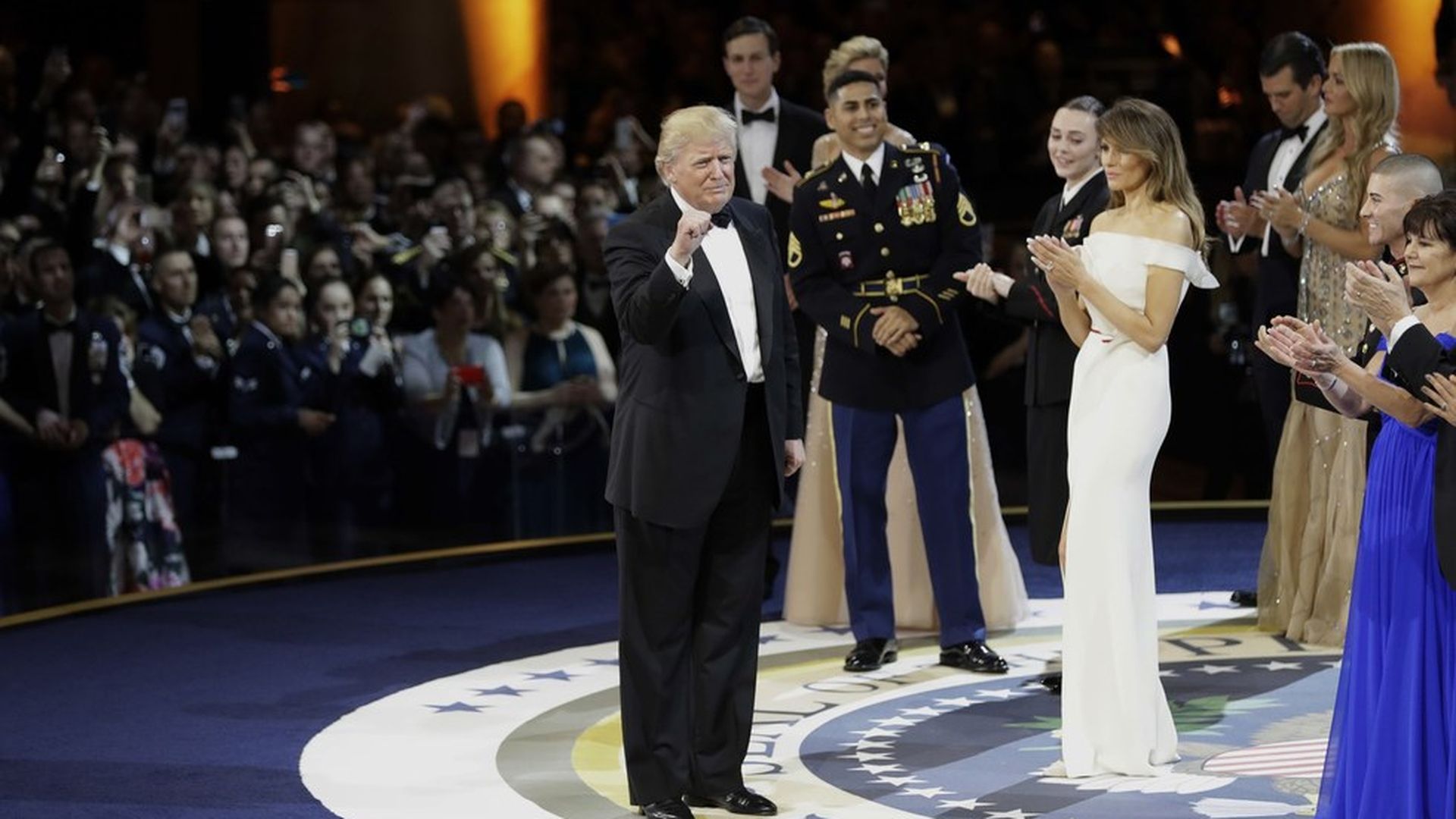 In the initial days after Donald Trump won the election, his advisers began discussing how to make his inauguration different from the shows of the past.
Here are some of the ideas that were being kicked around, per a source with direct knowledge:
On Inauguration Day, after taking the oath, Trump would sit on a chair before the public and undo loads of President Obama's executive orders. Imagine the theatrics of the scene: Trump, with a massive stack of papers beside him, three feet high, signing away large chunks of the Obama presidency.
Trump's inaugural week would have no balls, no parties. Instead, Trump would lay out how America is in crisis and what he'd do in his first 100 days to deal with that crisis. He'd tell the public that this was no time to party. It was a time to get to work.
Now that inauguration has passed, we can see elements of these ideas in what Trump did yesterday and over the past week.
The parties were less of a focus — and far less glitzy — than in previous years (though this was partly because much of Hollywood and the pop music industry wanted nothing to do with Trump.)
And regarding getting to work: There was tension, and lack of communication, right up to the last minute on Friday over whether to sign substantive executive orders on Day One. Ultimately Trump decided to do so, wanting to show he was getting straight to business.
What's next: Trump and a number of his top advisers—like Steve Bannon, who was a producer on 18 movies after working as an investment banker—will focus on the staging, casting, scripting and setting of this presidency. Look for stagecraft and the sometimes wacky ideas.
Go deeper