The Trump effect on the Kushner family business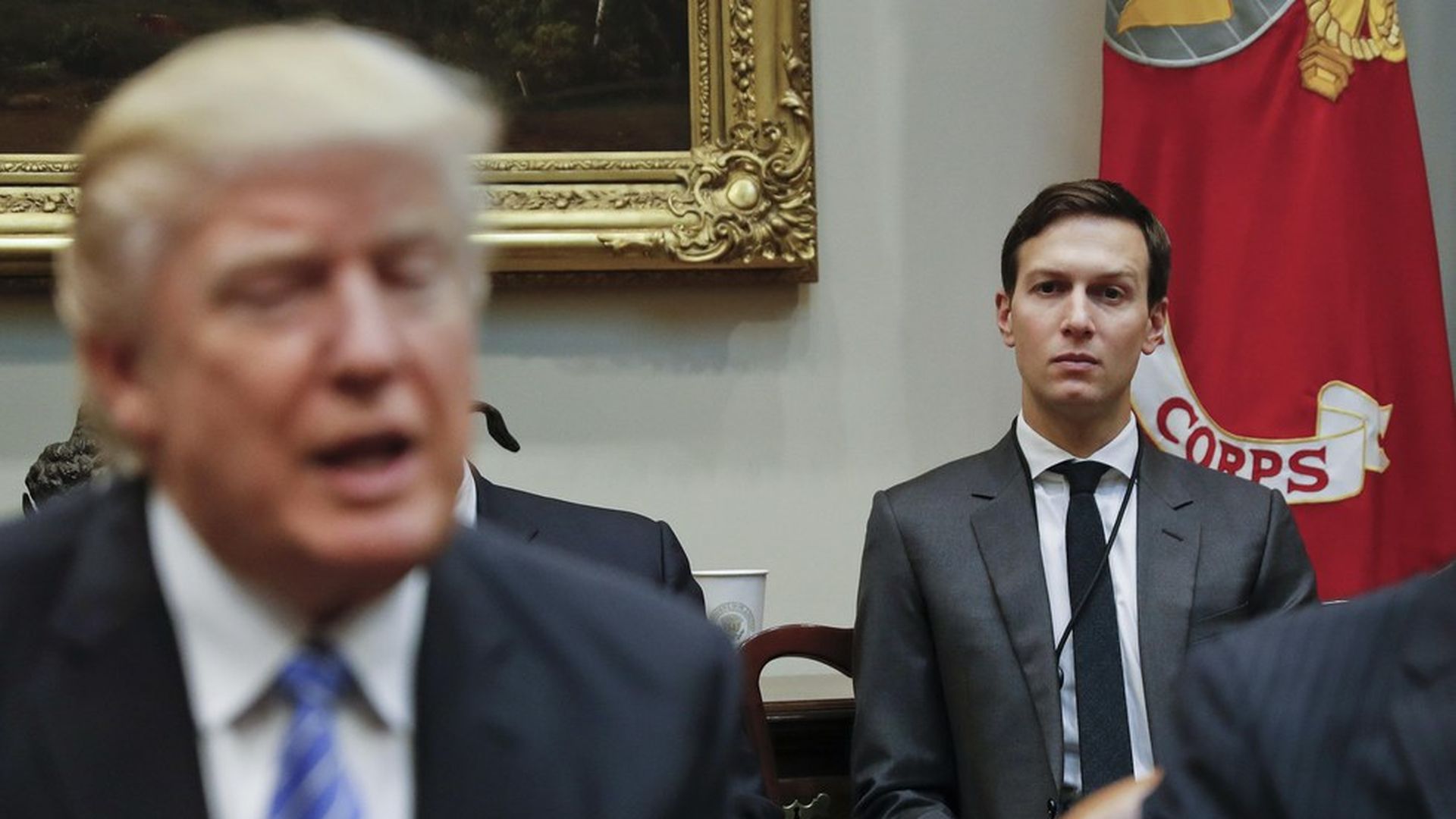 Representatives from the Kushner family business, including one of Jared Kushner's sisters, pitched a deal to Chinese investors on Saturday: Invest $500,000 in our new real-estate project in New Jersey, and you can immigrate to the U.S. But while the deal might sound appealing to some, there's a clear Trump effect on the Kushner family business — and it's not all positive.
The Trump effect: "Even though this is the project of the son-in-law's family, of course it is still affiliated," said Wang Yun, one Chinese investor at the event in Beijing, per WaPo. "We heard that there are rumors that [Trump] is the most likely to be impeached president in American history. That's why I doubt this project."
Why it matters: Even when Jared Kushner isn't actively promoting a project, his celebrity status and ties to Trump affect his business and his family's brand. This can obviously work out in their favor, but it can also hinder the family's business efforts, which could have a lasting effect on their future projects.
Kushner 1: The name of the new real-estate project in New Jersey. Representatives said that it would create 6,000 jobs, touted its proximity to Manhattan, and one brochure said that it "guarantees the safety of investors' money." Investor visa: The Chinese investors were invited to use the EB-5 immigrant investor visa program, through which you can invest in a U.S. business that will create jobs, like Kushner 1, and apply to immigrate to the U.S. Trump effect pt. 2: Trump's recent crackdown on immigration has made some worried about the future of this visa program, which is popular among Chinese investors. That's why one speaker at the event changed the pitch: "Invest early, and you will invest under the old rules."One big question: How will the Kushner family business' continued ties to China have an effect on Trump and his presidency, particularly when the Trump effect lingers around their dealings?
Go deeper