The Senate health bill is out. Here's your speed read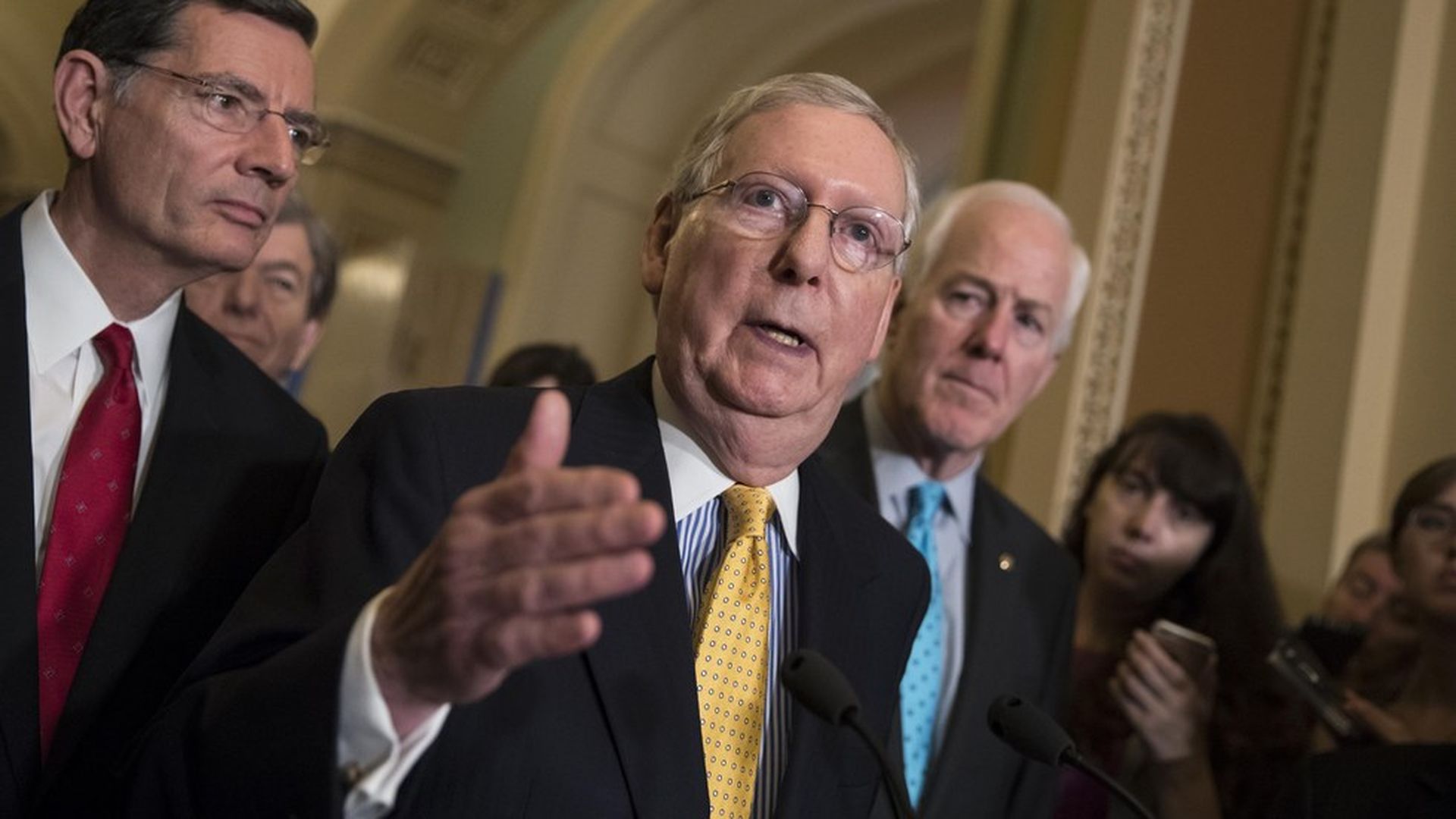 You can read it here, and a summary here. The highlights:
Ends the Affordable Care Act's mandates and most of its taxes.
Phases out its Medicaid expansion over three years, ending in 2024.
Limits Medicaid spending with per capita caps, or block grants for states that choose them. The spending growth rate would become stricter in 2025.
States could apply for waivers from many of the insurance regulations — though not protections for people with pre-existing conditions and coverage for young adults.
The ACA's tax credits would be kept in place, unlike the House bill — but their value would be reduced.
Funds the ACA's cost-sharing subsidies through 2019, but then repeals them.
Want more? Keep reading.
There's a stabilization fund to help states strengthen their individual health insurance markets.$15 billion a year in 2018 and 2019, $10 billion a year in 2020 and 2021.There's also a long-term state innovation fund, $62 billion over eight years, to help high-cost and low-income people buy health insurance.
The ACA tax credits continue in 2018 and 2019.
After that, they'd only be available for people with incomes up to 350 percent of the poverty line.
The "actuarial value" — the amount of the medical costs that insurance would have to cover — would be lowered to 58 percent, down from 70 percent for the ACA's benchmark plans. That's likely to reduce the value of the tax credits.
All ACA taxes would be repealed except for the "Cadillac tax" for generous plans, which would be delayed.
Medicaid spending growth rate under per capita caps would be same as House bill until 2025. Then it switches to the general inflation rate, which is lower than House bill.
States would be able to impose work requirements for people on Medicaid, except for the elderly, pregnant women and people with disabilities.
Children with complex medical needs would be exempt from the per capita caps.
Go deeper