The rising opposition to Mylan's leaders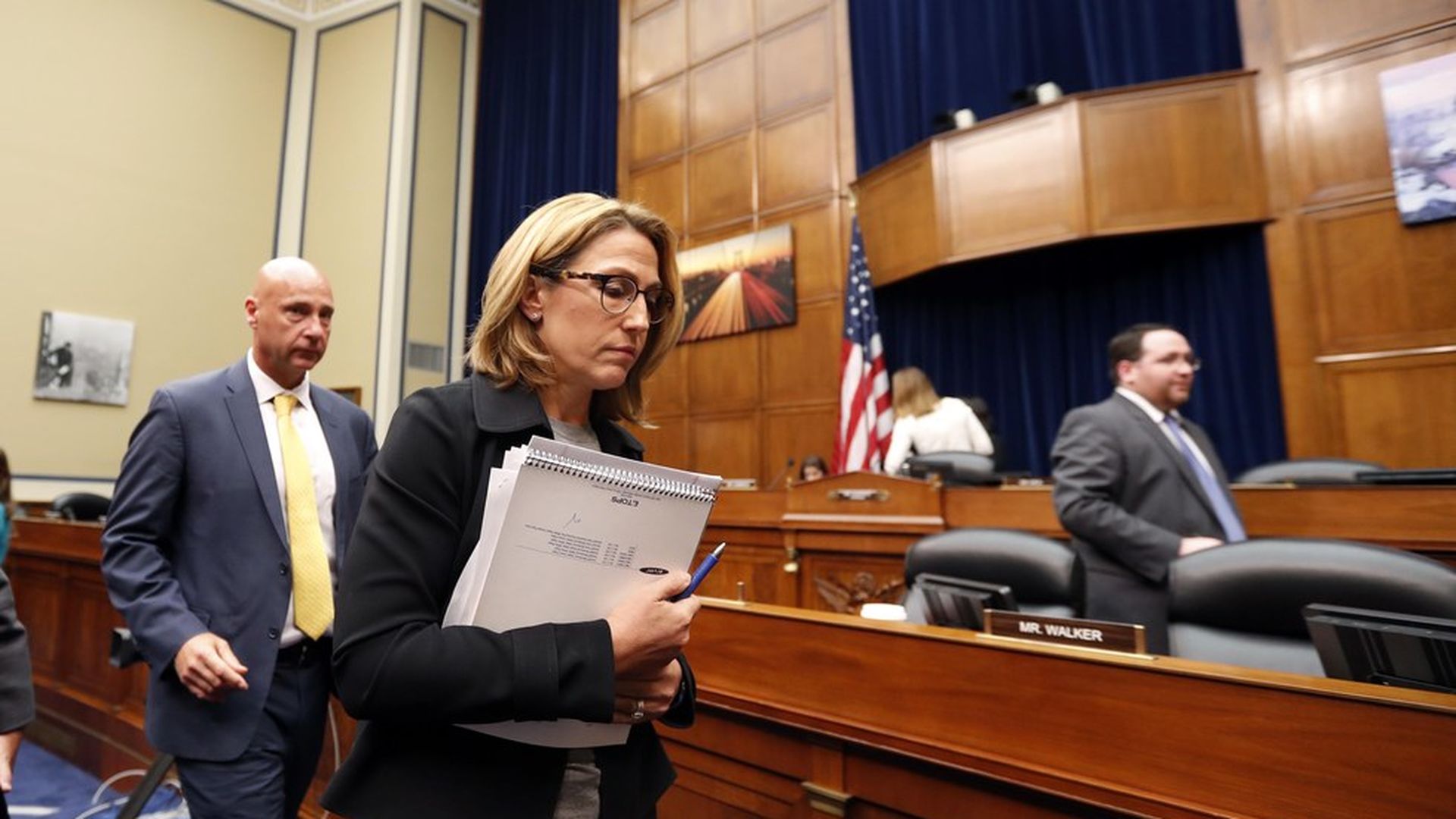 An investor uprising is starting to bubble over at Mylan, which has been under fire for hiking the prices of EpiPens and other drugs. Mylan released the vote tallies from its June 22 shareholder meeting, and the picture wasn't pretty.
Why it matters: It's a prime example of the megaphone that activist investors have today, and of the tone deafness that some in the pharmaceutical industry have toward their business operations.
The most notable votes:
83% of shareholder votes opposed Mylan's executive compensation, but the vote is nonbinding, so Mylan is free to ignore that.
56% of the votes were against board member Wendy Cameron, chair of Mylan's compensation committee, but she will stay on the board. Mylan trumpeted in a press release last week that all of its board directors were "duly and validly elected." That's because Mylan, now headquartered in the Netherlands, follows a Dutch rule where a supermajority is needed to remove a board member.
One-third of votes were cast against re-electing board chair Robert Coury, who is getting a nine-figure payout for last year. CEO Heather Bresch had more than a quarter of votes opposing her.
Three investors — New York City Pension Funds, New York State Comptroller and California State Teachers' Retirement System — sent a letter to independent directors demanding a slew of changes, including the immediate resignation of Cameron.
The killer quote: "From the EpiPen price-hiking debacle, to allegedly overcharging the government for life-saving drugs, to paying chairman Coury nearly $100 million, this board's oversight failures have hurt investors, consumers and American taxpayers. We need to see change." — New York City Comptroller Scott Stringer
Go deeper