The rise of car rentals for the "gig economy"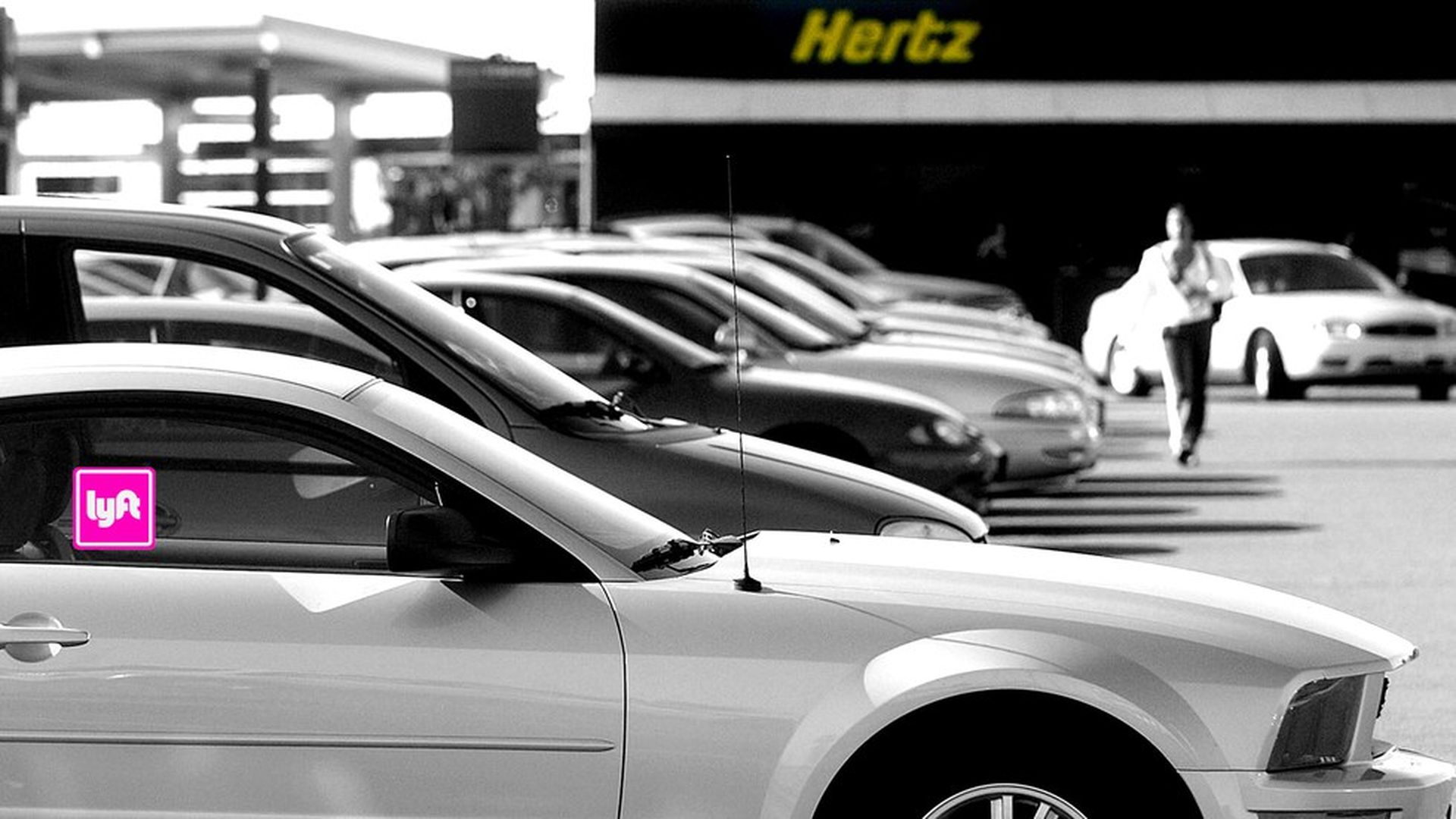 The on-demand economy of ride-hailing and delivery services were initially built on the idea that drivers are looking to put their idle cars to use to make a few extra bucks. As it turns out, a growing number of these on-demand drivers want the gigs but don't own a car (or one that fits the services' requirements). To fill that void, a small cottage industry has sprung up over the past few years to make cars available for these car-less drivers.
Why it matters: The rise of these car services bring up questions about the future of car ownership. Between 2010 and 2015, car-less living began to slowly grow after decades of the opposite trend. Companies—especially automakers and car rental providers—are increasingly experimenting with car-sharing and other models. The constant need for new drivers, coupled with the car-ownership shift means that ride-hailing services like Uber and Lyft are looking for new ways to equip their drivers with vehicles to, well, drive.
For example, Uber recently came under fire when the Wall Street Journal discovered that the company was knowingly leasing defective cars to Singapore drivers—and worse, one of them caught on fire earlier this year. Uber's risky practices like this stem from its desperate need to get drivers (who don't necessarily own cars) on the road.
The players range from independent startups, to the ride-hailing companies themselves, to car rental companies and automakers.
How these services have evolved:
What's next: Expect to see more of these services as some people decide to ditch their cars and rent one for personal and work purposes, or loan their cars out for some quick cash. And once self-driving cars hit the roads, people won't be renting cars to ferry passengers and parcels around — self-driving cars will do the job instead.
Go deeper