The Republican who wants to regulate the drug industry's middlemen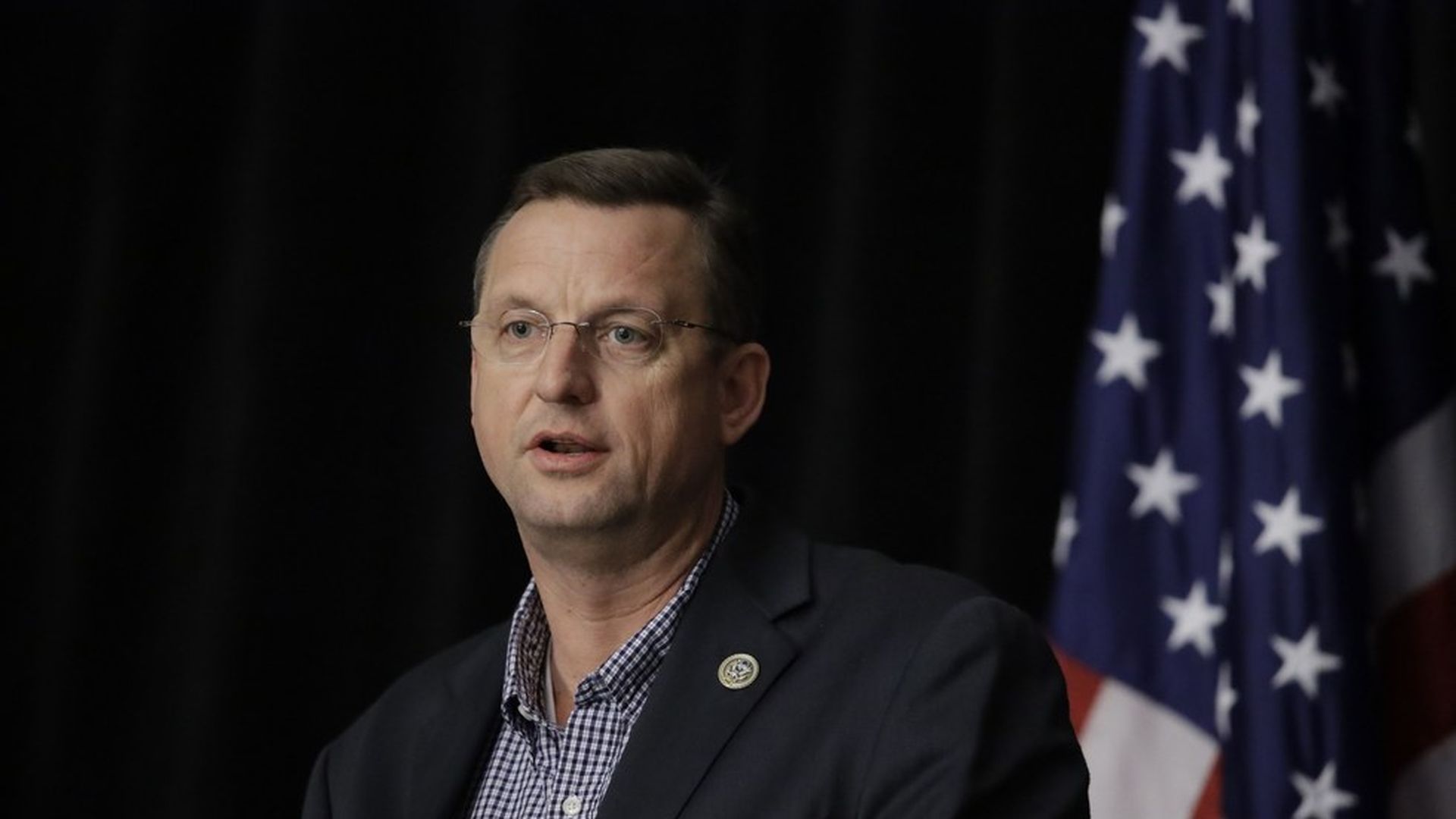 Republican Rep. Doug Collins of Georgia does not like the pharmacy benefit management industry, and he and others in Congress are ready and willing to regulate those companies, which serve as middlemen in the drug supply chain. "There's several things that are going to be coming up," Collins told Axios Tuesday.
I truly believe the PBM industry is one of the most detrimental pieces of health care.
Looking ahead: Collins, who has been in touch with the new Energy and Commerce Chairman Greg Walden, said he will reintroduce and add items to his 2015 bill that would have required greater transparency of the rebates, fees and costs tied to pharmacy benefit managers. Republican Morgan Griffith of Virginia also has sponsored legislation that would prohibit pharmacy benefit managers and other companies that sell Medicare Part D plans from reducing pharmacy claims retroactively.
Collins said Congress is turning up the heat after the EpiPen pricing backlash brought more attention to how pharmacy benefit managers get their cut of rising drug prices. "A lot of people assumed the big drug companies were just jacking up prices and manipulating the system. But you have to look at this other issue of the PBMs. It was sort of a hidden issue because they want to stay hidden," said Collins, who has received campaign funds from community pharmacists.
Why this matters: It's not clear any proposed legislation would significantly alter the business models of pharmacy benefit managers, who say they are innocent. But the growing list of political critics is an inauspicious sign for the industry, which is dominated by CVS, Express Scripts and UnitedHealth Group's OptumRx.
Go deeper