The real story behind Trump's tax cut promise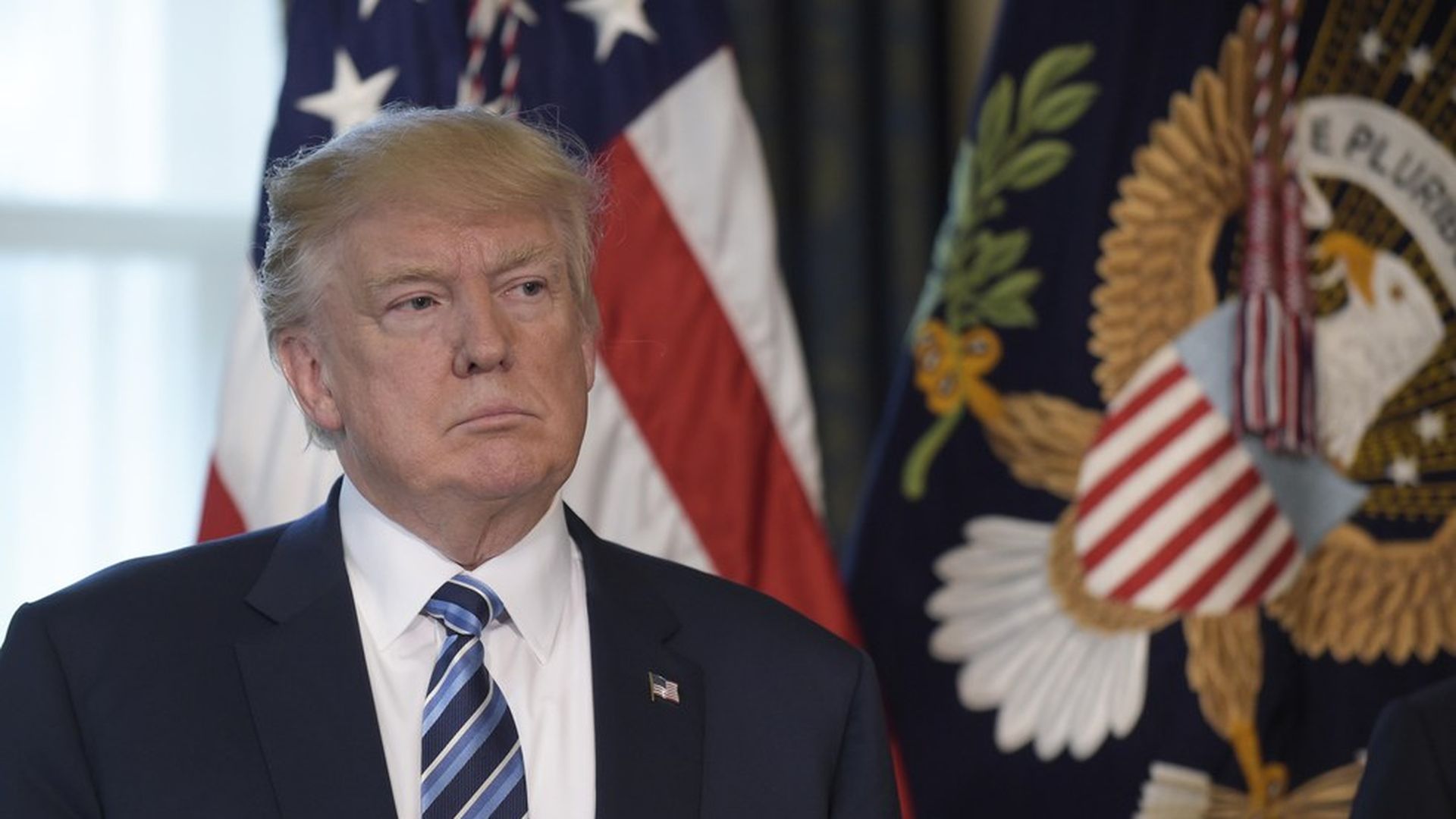 When President Trump told AP's Julie Pace yesterday that he'd announce a "massive" tax cut for both individuals and corporations next week ("bigger, I believe, than any tax cut ever"), he "surprised Capitol Hill" and left his own Treasury officials "speechless," as the N.Y. Times put it.
Between the lines: Insiders tell us the surprise was deliberate: Trump wanted to light a fire under his own aides, who are working on the tax package this weekend.
Trump's vow to unveil the plan "Wednesday or shortly thereafter" puts the announcement just after Congress returns from the two-week Easter recess — and just ahead of Friday's deadline for avoiding a government shutdown, and Saturday's 100-day mark for his presidency.
Sources quickly told Axios' Jonathan Swan that it would be kind of principles, plus: a 100,000-foot document, with no real path for how to get there — just targets.
No BAT: Bloomberg correctly reported that the plan "likely won't include a border-adjusted tax that House Speaker Paul Ryan has proposed." (Awkward!)
Despite breathless reporting about House action on health reform next week, a Republican lobbyist told me there's zero chance to pull that off at the same time you're negotiating a continuing resolution to avoid a shutdown: "You'd have a better chance of repealing the laws of physics."
Here's the real timeline: Health care passes the House by the end of May ... Health care passes the Senate by the end of July ... Tax reform to the president's desk by the end of the year.
P.S. In case you wonder how closely Trump tracks timelines, he told Julie Pace: "I've only been here now 93 days, 92 days. President Obama took 17 months to do 'Obamacare.' I've been here 92 days, but I've only been working on the health care, you know, I had to get like a little bit of grounding, right? Health care started after 30 day(s), so I've been working on health care for 60 days. ... we're very close. And it's a great plan ... we have to get it approved."
Go deeper