The real Gorsuch fireworks are coming tomorrow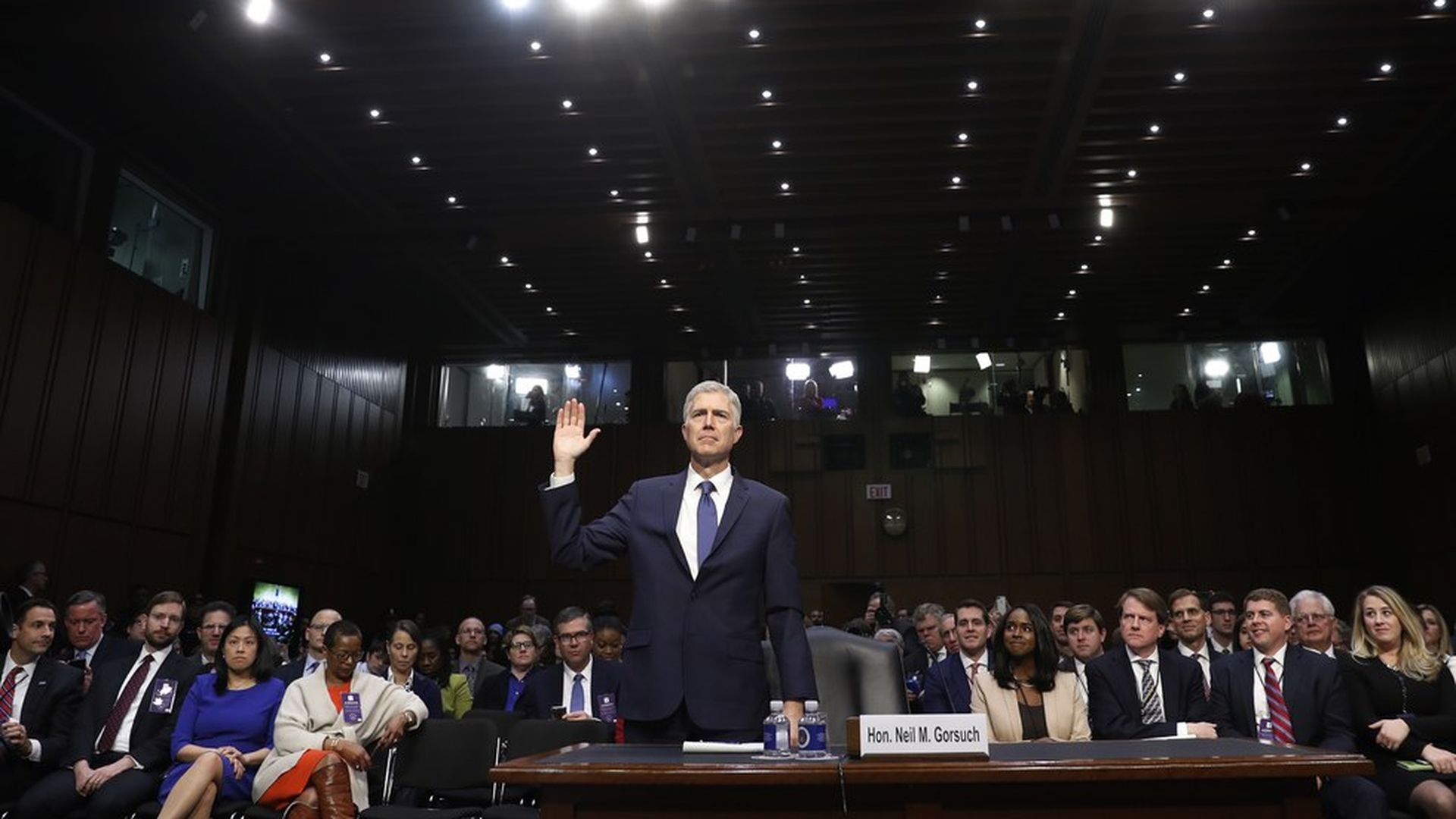 Judge Neil Gorsuch appeared before the Senate Judiciary Committee today to kickoff his hearing as Trump' Supreme Court nominee to fill the vacant seat of the late Justice Antonin Scalia.
Senators and Gorsuch gave opening statements today. Tomorrow's question and answer session will begin at 9:30AM, with half an hour allotted for each senator to ask questions.
Go deeper