The questions Comey dished off to Bob Mueller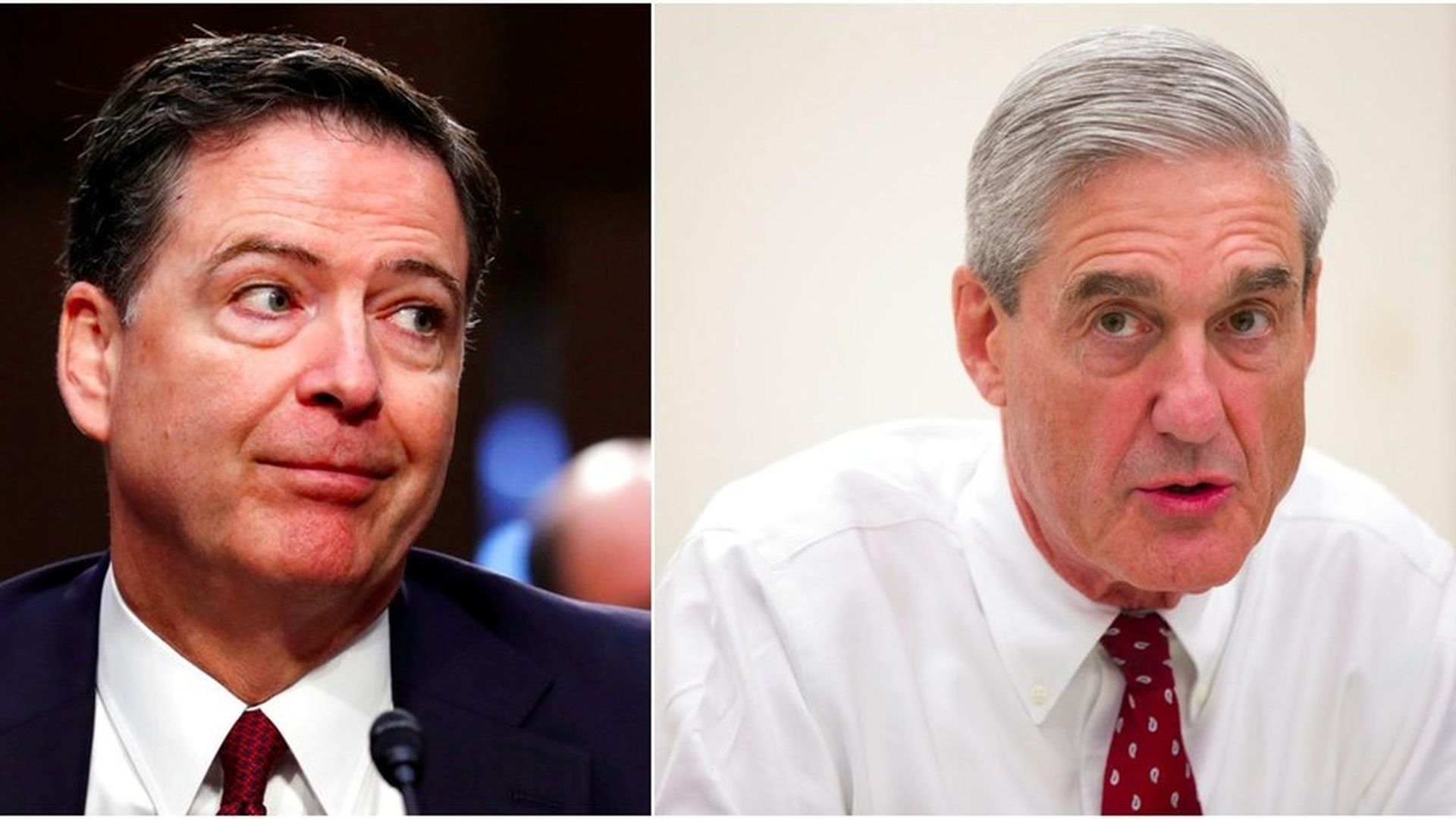 As James Comey testified before the Senate Intelligence Committee and much of America Thursday, he deferred some of the committee's questions to Robert Mueller, the former FBI leader appointed as special counsel in the Russia probe.
When asked if Trump obstructed justice: "I don't know, that's Bob Mueller's job to sort that out.
On the Senate probe and Special Counsel coexisting: "It requires lots of conversations, but Bob Mueller is one of this country's great, great pros."
On whether the Steele dossier is relevant to the probe: "It is Bob Mueller's responsibility now. I don't know."
Vote of confidence: Comey is confident in Mueller's ability to lead the probe, acknowledging his long-standing relationship with the former FBI Director, he said, "If there's something that he thinks he needs, he will speak up about it."
Go deeper