The "President Bannon" problem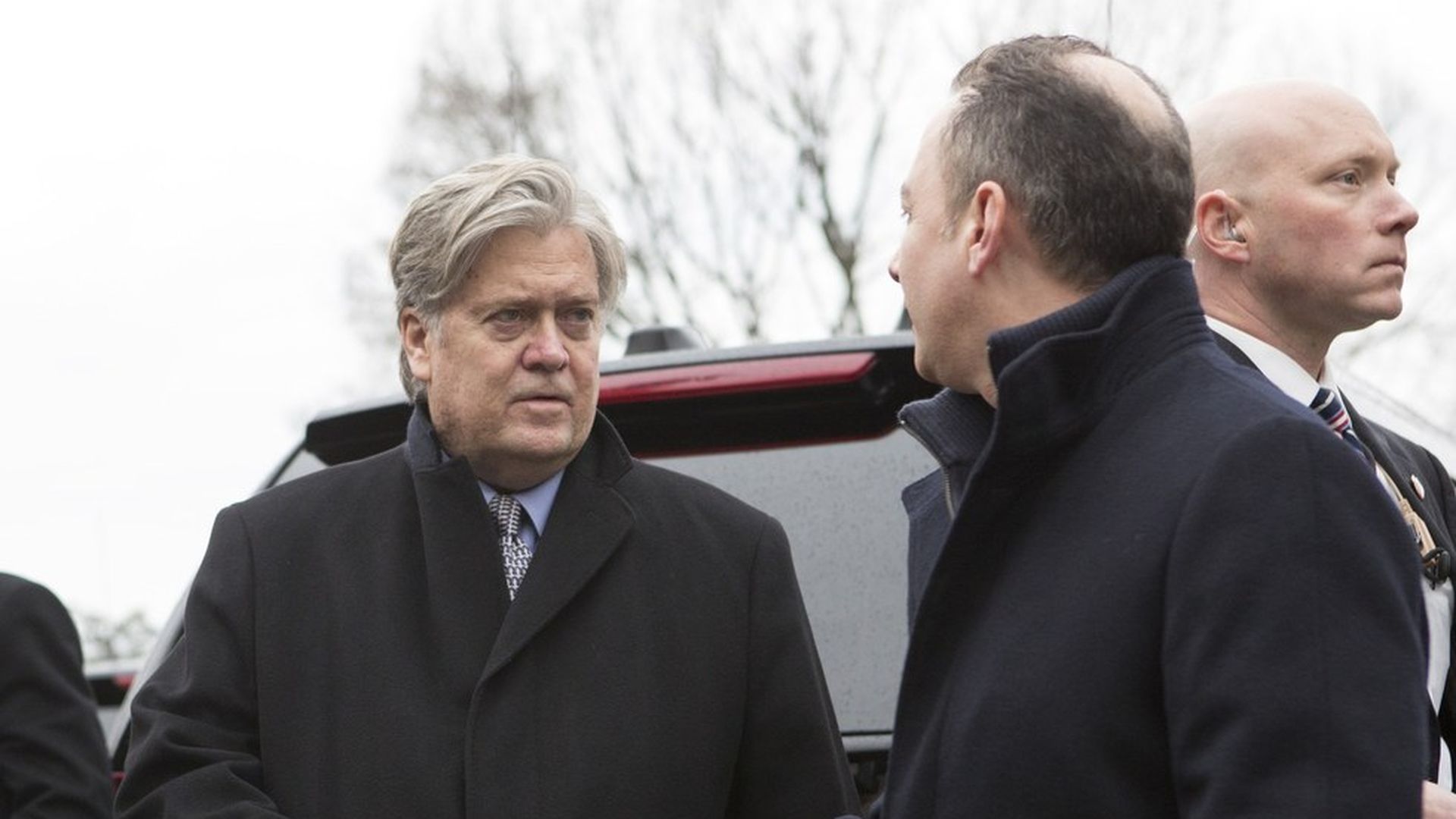 At 7:07am President Trump tweeted: "I call my own shots, largely based on an accumulation of data, and everyone knows it. Some FAKE NEWS media, in order to marginalize, lies!"
Under the surface:
Trump's tweet sounded an awful lot like a segment this AM on Morning Joe, where Joe Scarborough said he'd never seen coverage of a White House staffer like the recent coverage of Steve Bannon (see: Time Magazine cover.) Joe said he thought the media had it "backwards" and that Trump was the final decider.
Trump blames the media (for now.) He lashed out at the New York Times this morning, saying they are writing "total fiction" about him. Last night, the NYT's Glenn Thrush and Maggie Haberman depicted a White House in chaos with some key moves happening without Trump's knowledge.
Bannon allies tell us they're nervous about all the coverage he's getting. They wish it would settle down a bit.
The reality: Bannon has a media problem. Sources who've known Trump for years say he hates it when staff overshadow him in credit or attention. Besides one provocative interview with the NYT, Bannon hasn't been courting this attention. He ignores most reporters and would not welcome the emerging comic theme — which included an SNL skit — that he is the true evil genius president and Trump his lackey. But if the blanket coverage of Bannon continues, that ultimately won't matter.
Go deeper