The Pope's plans for Trump's visit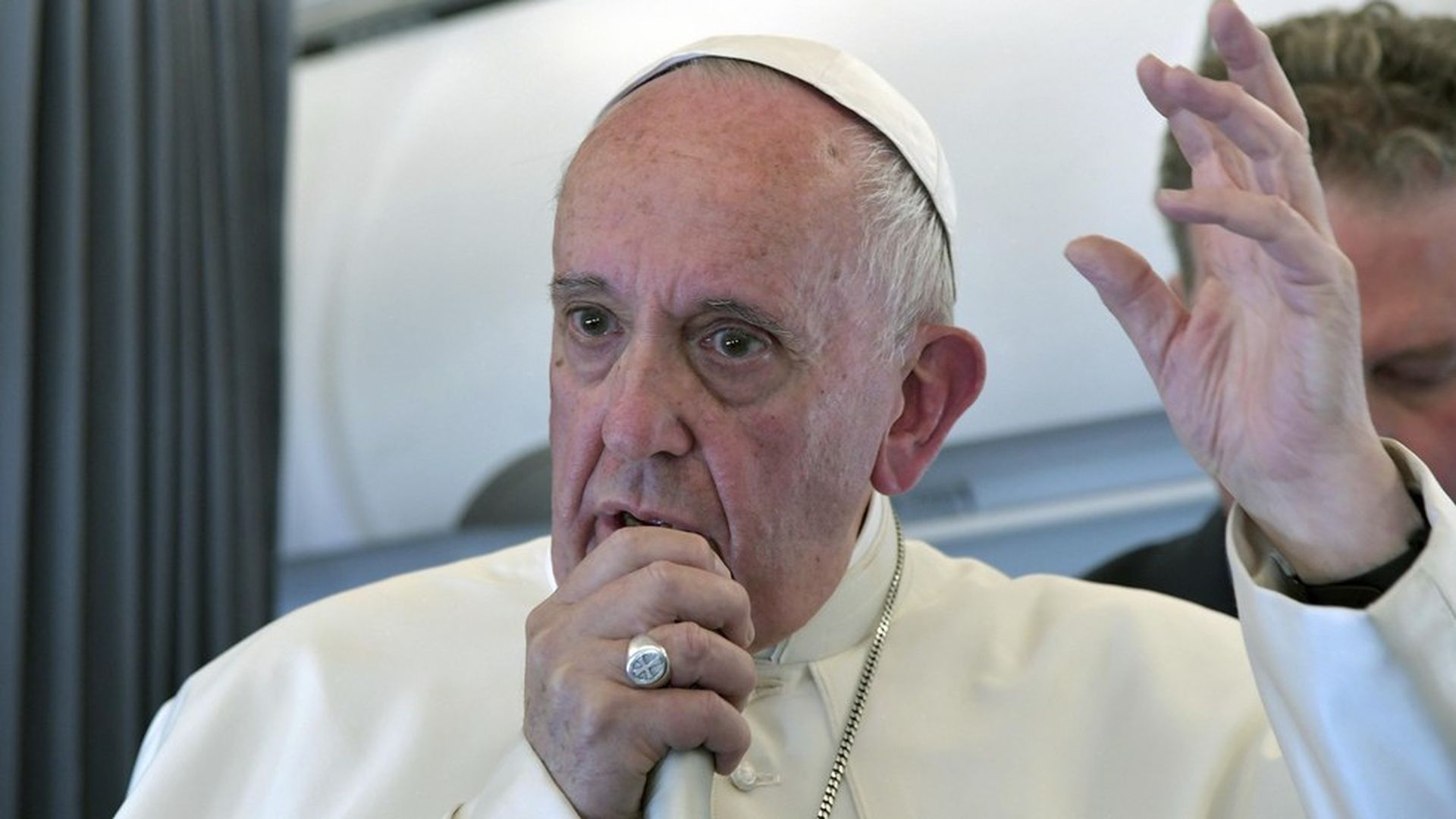 AP's Nicole Winfield previews the Pope's plans when he holds an audience with President Trump on May 24:
"Pope Francis says he won't try to convince U.S. President Donald Trump to soften his policies on immigration and the environment when they meet this month, but wants instead to find common ground and work for peace."
His holiness: "I never make a judgment about a person without hearing him out."
"Peace is artisanal. You do it every day."
Asked specifically if he would try to soften Trump's policies, Francis said: "That is a political calculation that I don't allow myself to make. Also in the religious sphere: I don't proselytize."
Go deeper