The numbers to know on Memorial Day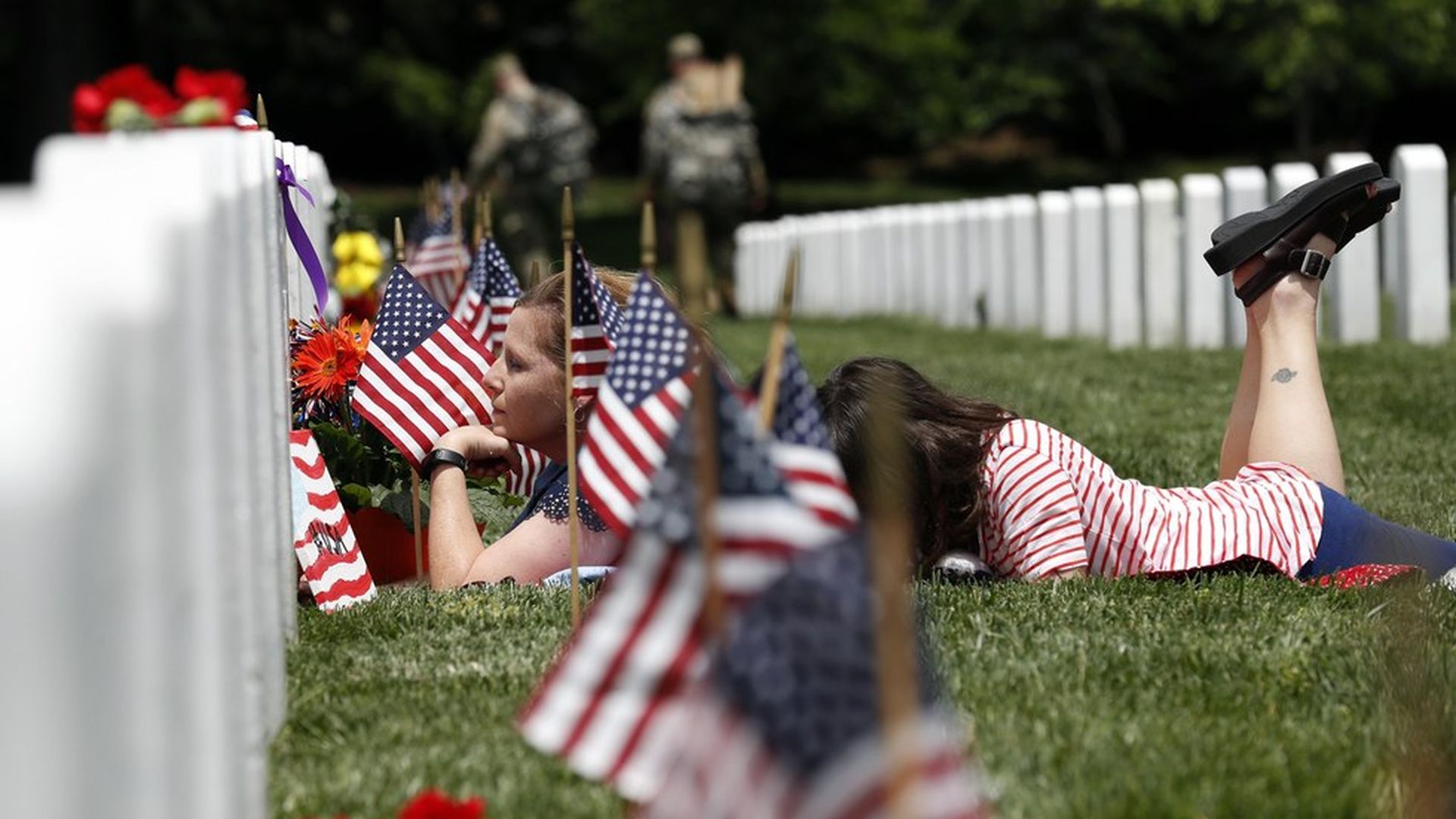 Good Monday morning, and wishing a peaceful, restful Memorial Day to you and yours. Pausing to remember a part of the beating heart of America that too often eludes us — the fallen, and the serving:
U.S. military casualties from Operation Iraqi Freedom: 4,411.
U.S. military casualties in Afghanistan, from Operation Enduring Freedom: 2,216.
U.S. military personnel: 2.1 million (active duty: 1.3 million; Reserves and National Guard: 800,000).
Deployed overseas: 200,000.
About 20 veterans a day commit suicide, per the Veterans Administration: "In 2014, the latest year available, more than 7,400 veterans took their own lives, accounting for 18% of all suicides in America. Veterans make up less than 9% of the U.S. population."
"The Pentagon reported [last year] that 265 active-duty servicemembers killed themselves last year, continuing a trend of unusually high suicide rates that have plagued the U.S. military for at least seven years."
The takeaway, from AP: "Veterans groups say a growing military-civilian disconnect contributes to a feeling that Memorial Day has been overshadowed. More than 12% of the U.S. population served in the armed forces during World War II. That's down to less than one-half of a percent today, guaranteeing more Americans aren't personally acquainted with a soldier, sailor, airman or Marine."
Why it matters: Are you?
Go deeper