The Medicaid compromise that isn't going to happen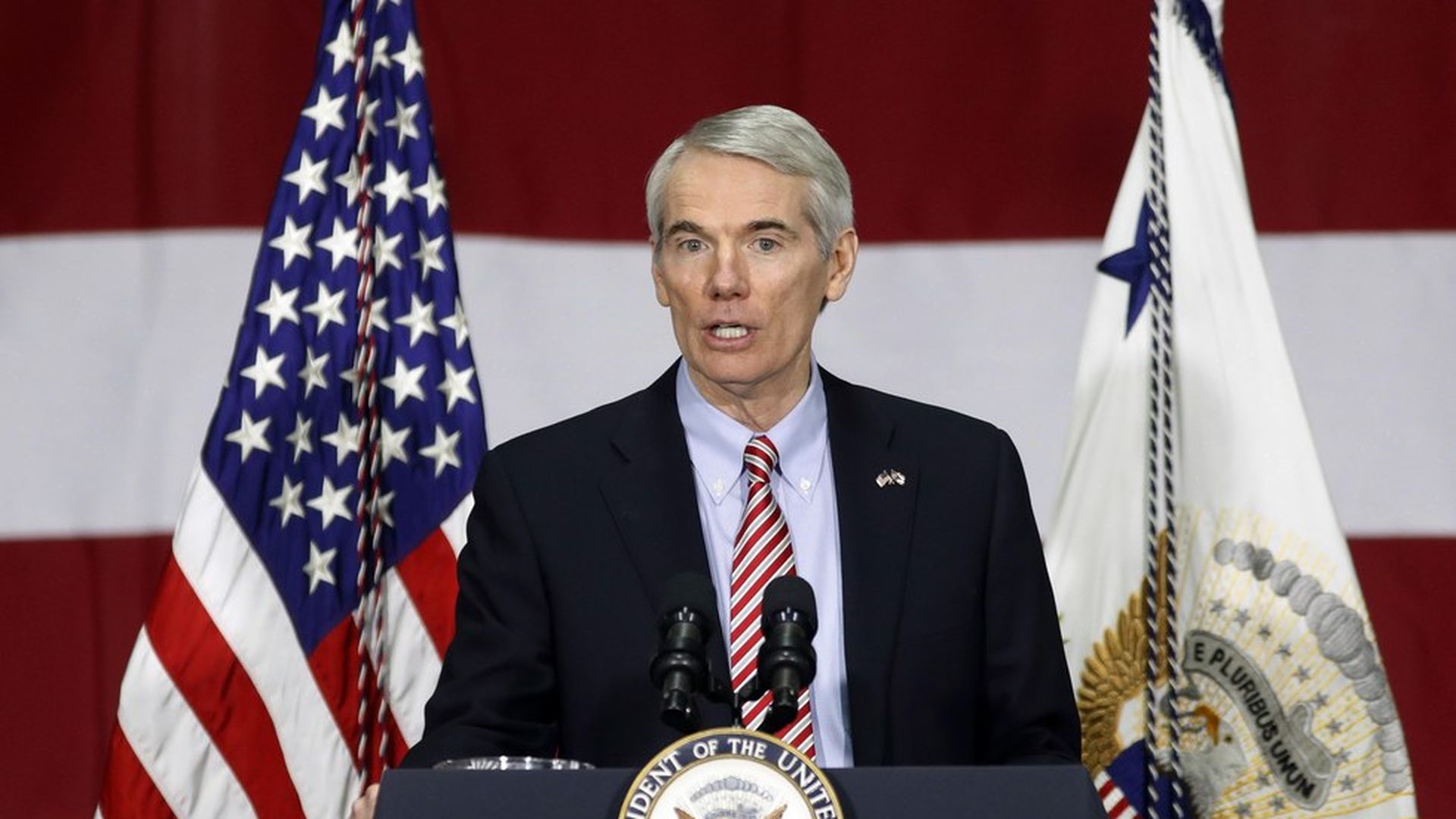 Senate Republicans are trying to reconcile conservatives' position on Medicaid reform with those of moderates and Republicans from expansion states. While these seem like difficult positions to balance, one GOP senator told me there's a way both sides could win by moving part of the Medicaid portion of the House bill to the right and part of it to the left.
The problem: Moderates aren't caving to anything that moves the bill further right. "As soon as you move further that direction, you're going to lose about six or eight people. So I don't see how that works," said Sen. Shelley Moore Capito, a moderate from an expansion state.
The bottom line: "Senate is not going to be more conservative than the [H]ouse on Medicaid," a senior GOP aide told me.
Background: Senate Republicans are discussing how to deal with two different Medicaid issues: the Affordable Care Act's expansion of the program, which the House health care bill would phase out, and how the federal funding of the program is structured. The House bill would impose a per-person cap on this funding, as opposed to the current open-ended match system. The cap increases over time at a defined growth rate.
The compromise: Phase out Medicaid expansion more slowly, to please moderates like Sen. Rob Portman, but slow the spending growth rate, to please conservatives. "That's not really going right or left. That's just changing it in ways that go both right and left," the GOP senator explained.
Why that isn't going anywhere:
"It seems like something that should be easy, but you've got people on both sides" who will make it difficult, according to the GOP senator.
"Portman is not open to a slower growth rate than the House bill," according to a source familiar with Portman's thinking.
"No one is opposed to a slower phase out," the senior GOP aide said, saying the issue is the growth rate of spending caps. This means it's not really an equal trade between moderates and conservatives.
Finance Committee Chairman Orrin Hatch: "I haven't seen any ground that everybody's going to agree on just yet."
p.p1 {margin: 0.0px 0.0px 0.0px 0.0px; font: 12.0px Helvetica}
Go deeper