The least convincing Republican holdout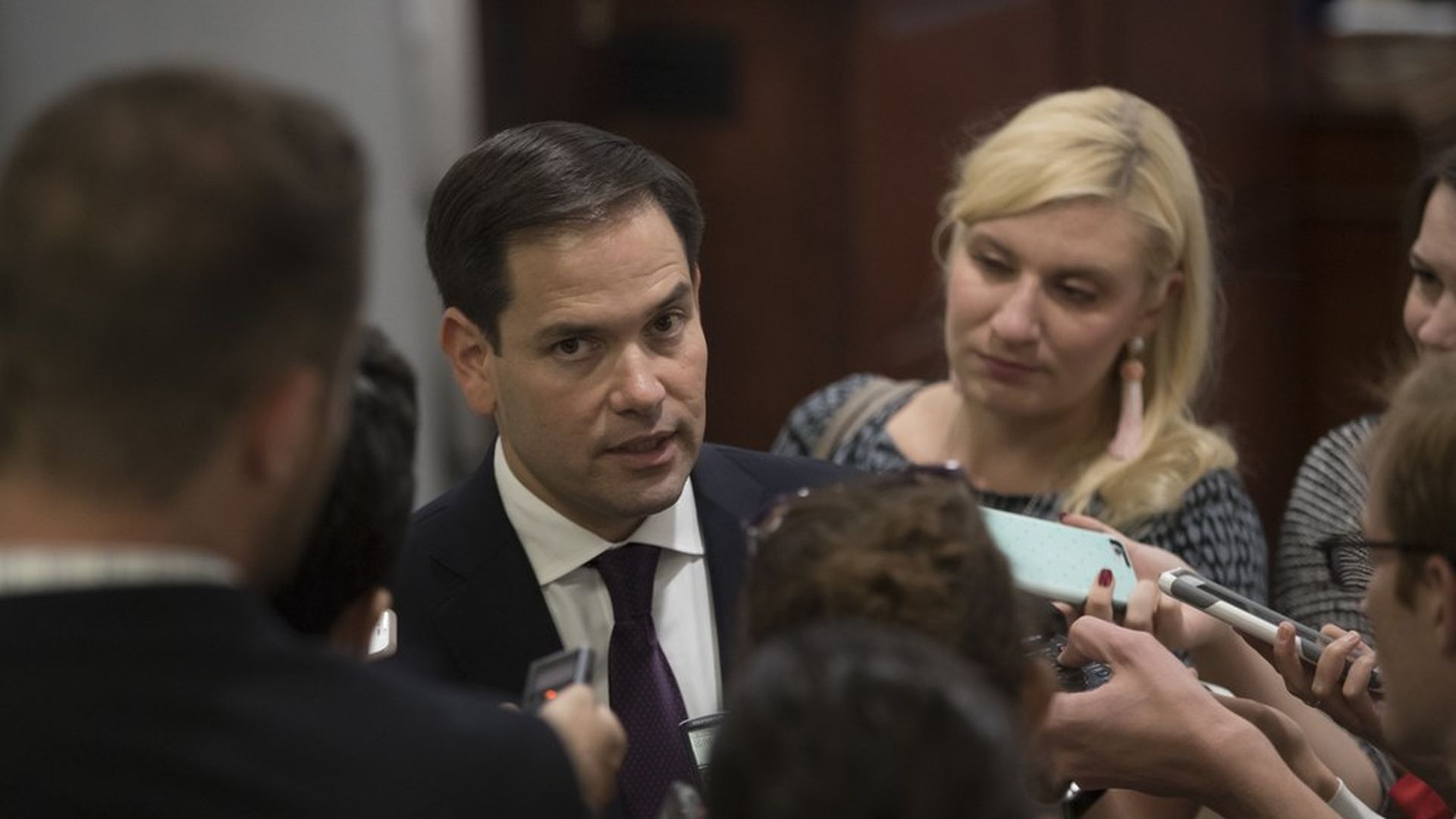 It's Marco Rubio. He went on a mini-tweetstorm on Wednesday night, saying he needed things like more hospital money for Florida and the ability to waive Medicaid spending limits if there's another outbreak like the Zika virus. Yesterday, he told reporters he got some of what he needed, but he claimed he was still undecided on the bill.
"On the Medicaid side, I see things about it that are better than the original," Rubio said, including a provision that allows more Medicaid spending in a public health emergency — which takes care of his Zika concerns.
But he said he's still "concerned" about Florida's treatment as a state that didn't expand Medicaid: "I just want to make sure Florida's not penalized for not buying into an unfair baseline in perpetuity because we were fiscally responsible."
Reality check: Rubio is not going to be the vote that kills Affordable Care Act repeal. But if you're a senator who wants maximum attention for your priorities, now's the time to get it.
Go deeper