The latest Trump staffer to land a TIME cover: John Kelly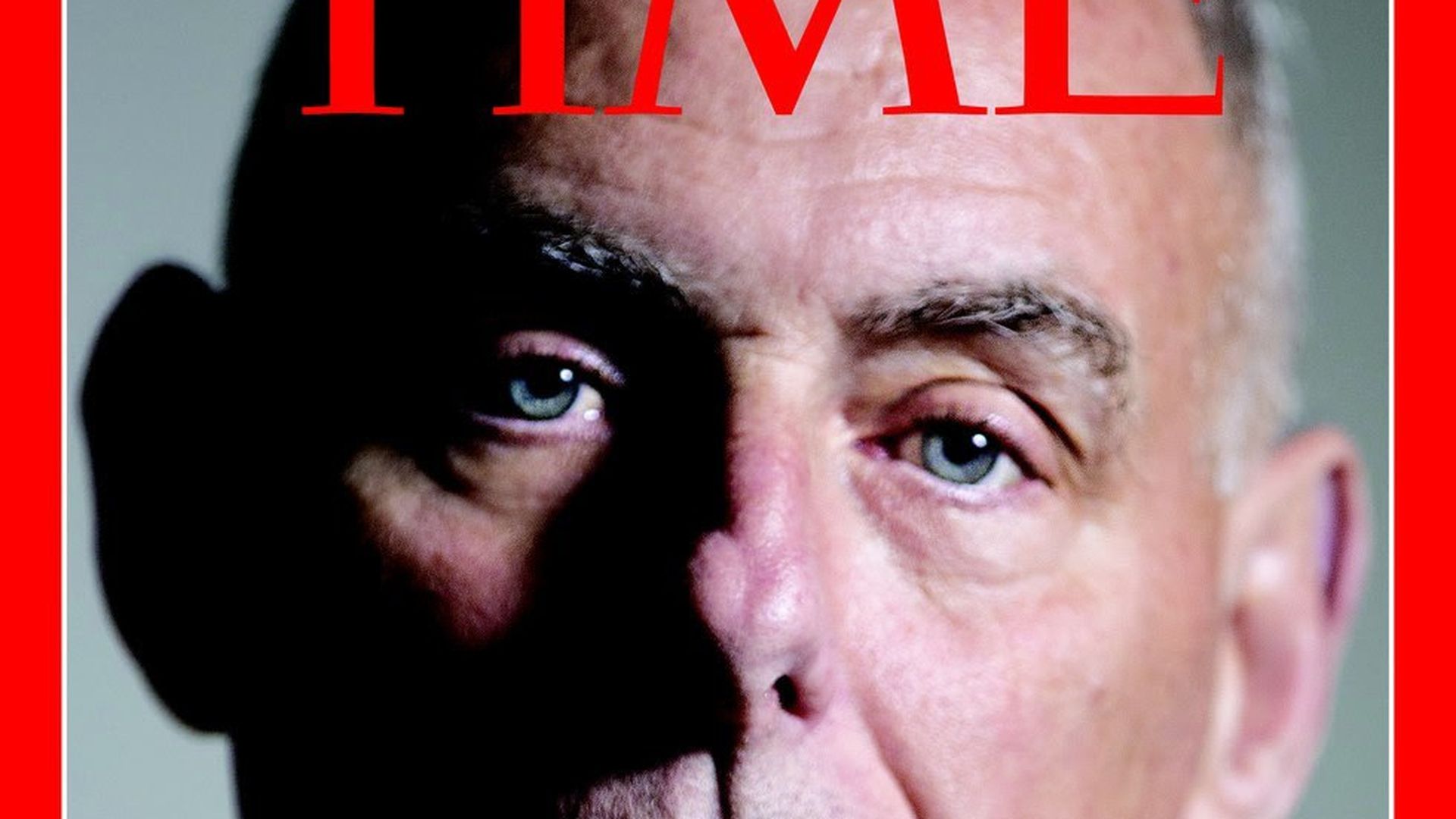 The president pays close attention to TIME magazine covers, and the forthcoming issue trumpets new White House Chief of Staff John Kelly as "TRUMP'S LAST BEST HOPE."
Deputy Editor Michael Duffy writes in "Country First":
"In moments of crisis, American political leaders have often turned to the nation's military brass to guide the country with clear thinking. For the time being, current and former officers are positioned to perform double duty, providing for the common defense abroad and a measure of common sense at home."
"Trump, who defers to virtually no one, shows a clear preference for, and deference to, the military brass. ... Rarely in U.S. history has a clutch of senior brass played such an outsized role in the affairs of state."
A close aide: "Right now, [Trump is] very happy to have someone taking control. I think there will eventually be an adjustment period when he feels like things are working and some others that he wants to revert back."
"Trump gets bored with people easily and has a history of blaming aides for his own missteps. Even Kelly may not be immune."
Go deeper