The human toll of Venezuela's descent into political chaos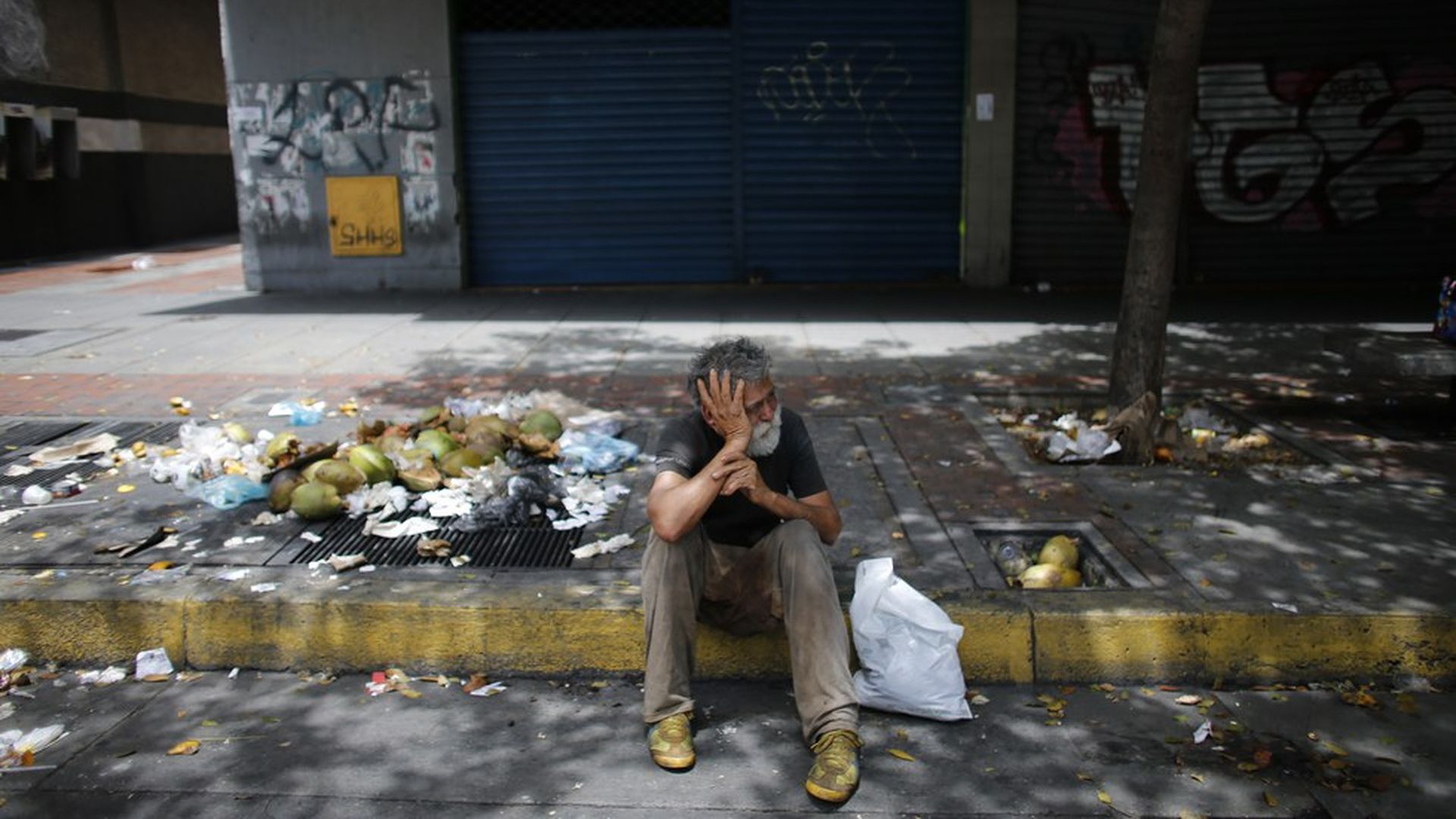 Venezuela's new constituent assembly, the body elected in a disputed vote on July 31, is scheduled to convene today for the first time, President Nicolas Maduro's attempt to impose strongman rule after more than three years of growing unrest. The trouble stems from low oil prices and massive economic mismanagement that have ripped away the country's financial safety net.
The human toll compares with the Great Depression, says Ricardo Hausmann, a former minister of planning in Venezuela and now an economics professor at Harvard, who tallied it up in a piece at Project Syndicate:
GDP per capita this year is 40% below that of 2013, worse than the Great Depression's 28% fall.
The minimum wage, measured in dollars at the black market rate, fell 88% from 2012 to 2016, to just $36 a month from $295.
The poverty rate soared to 82% in 2016, from 48% in 2014.
74% of Venezuelans lost an average of 19 pounds in weight.
There was a 100-fold increase in the death of newborns in hospitals in 2016.
Go deeper: For the backstory on the country's descent, read this account from the AP's Hannah Dreier, who has just left after three years as Caracas correspondent. Prior to the vote, the Trump administration issued sanctions against 13 Venezuelan officials, and now must decide when and how to proceed with them, Platts reports.
Go deeper