The housing market has recovered; construction workers haven't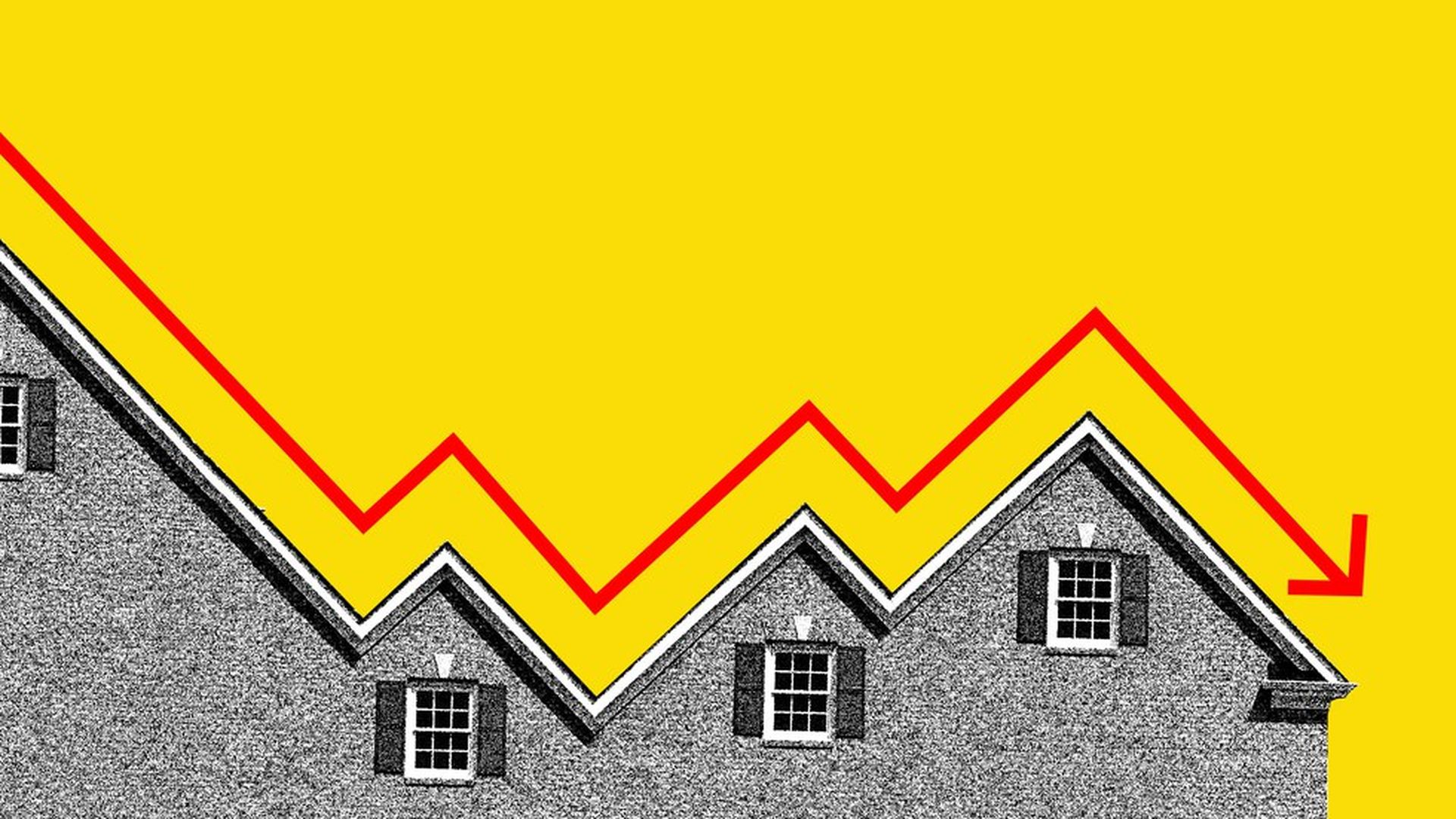 It's one of the great mysteries of the U.S. real-estate recovery: home prices nationally are just a touch below pre-crisis levels, and at all-time highs in many populous markets, as buyers scramble to grab what they can during a 30-year low for housing inventory. Yet homebuilders are moving at a snail's pace to meet this heated demand — they are breaking ground on just 849,000 new single-family homes per year, well below the 2007 rate of 1,036,000.
This is having a spillover effect in jobs: Just 767,000 people are employed in residential-construction in the U.S., 20% below the figure a decade ago.
A level deeper: During past recoveries, the housing industry has jumpstarted the rest of the economy. If we were following historical trends, the number of homes under construction per month would be 30% greater — along with the jobs that go with them. "New construction is a solid source of middle-class jobs historically," says Ralph McLaughlin, chief economist for Trulia, a real estate data firm. But this time, construction is lagging the rest of the labor market. "We're massively under-building in this country," he told Axios.
A shortage of qualified labor? In interviews with Axios, homebuilders complained foremost about a shortage of skilled workers — that's why they are not building enough homes to meet demand. In surveys by the National Association of Homebuilders, 78% of construction firms say labor shortages are their number-one concern, up from just 13% in 2011. "It's difficult to find good reliable labor with the right skills," said Donnie Evans of Dallas-based Altura Homes.
Labor advocates take issue, however, noting that, when adjusted for inflation, the average hourly wage for a construction worker is unchanged from 2006. If they really want more workers, why don't home builders raise wages to attract back the folks who left the industry after the housing crisis?
Homebuilders say they can't afford higher wages because home prices would surge beyond the reach of the typical buyer. Evans, for instance, says he's already raised his average home price by 50% — from roughly $160,000 four or five years ago to $240,000 today.
But Trulia's McLaughlin says that in such cases, it's typically the sellers of land who eat the cost of higher wages, not the final customer.
How about regulation? McLaughlin said government fees and construction standards can be onerous and make building uneconomical even when land can be bought on the cheap. Homebuilders must also contribute to the cost of infrastructure related to new development; such costs account for roughly 25% of a new home, and rose nearly 30% between 2011 and 2016, according to the NAHB.
Financing is tight for homebuilders, the majority of whom borrow to fund their projects. Residential construction loans outstanding are at 40% of their 2007 levels, and year-over-year lending growth has been slowing, says the Federal Deposit Insurance Corporation. Housing economist Lawrence Yun of the National Association of Realtors suggests that Dodd-Frank regulations on community banks are holding back development lending, in addition to a stubborn wariness by bankers to dive back into real estate lending.
The bottom line: There's no one factor holding back the homebuilding industry from building desperately needed homes and hiring more workers. The culprit instead is a combination of a banking sector that is less willing to finance the industry, a shortage of construction workers, and a paucity of buildable land in many metropolitan areas absent changes in zoning regulations. Builders also are resisting wage increases after years in which they enjoyed plentiful labor, and no pressure to push up pay.
What can be done: Some of these headwinds will just take time to dissipate, but state and local governments can reexamine regulations and land-use laws, and the federal government should expand its affordable housing tax credit, which encourages builders to construct homes that middle and working-class homebuyers can afford. Finally, builders should face the law of supply and demand, and raise their workers' pay.
Go deeper