The House tax plan is losing support among GOP voters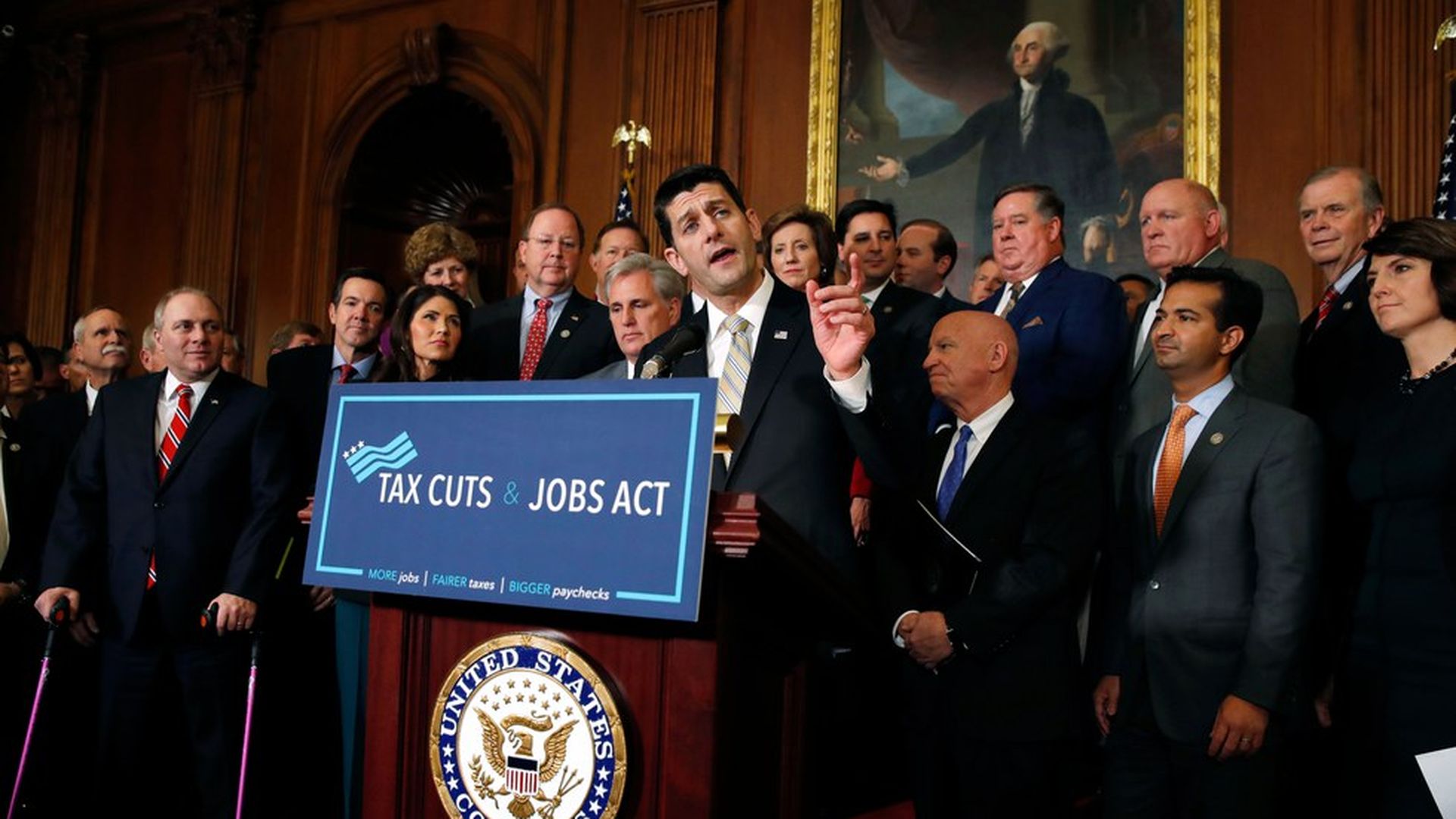 Republican voters' support for the House GOP tax plan dropped significantly in the past week, from 66% to 59%, per a new Politico/Morning Consult poll.
Get smart: The poll found what voters consider the least popular provision in the plan — the House's proposal to eliminate the state and local tax deduction (SALT) for income taxes (it will remain in place for property taxes up to $10,000).
By the numbers:
44% of voters said the changes to SALT should not be in the final bill, including 38% of Republicans.
GOP opposition to the House tax plan has grown from 9% to 12% in the last week. The GOP undecided grew from 25% to 28%.
Democratic voters in opposition to the House plan grew from 52% to 58%.
Number of registered voters overall who support the bill fell from 39% to 36%.
The poll surveyed 1,994 registered voters from Nov. 21 to 25. It has a margin of error of plus or minus 2 percentage points.
Go deeper: What's in the House GOP tax plan; Where the Senate tax plan stands
Go deeper