The House and Senate aren't getting any closer on Trumpcare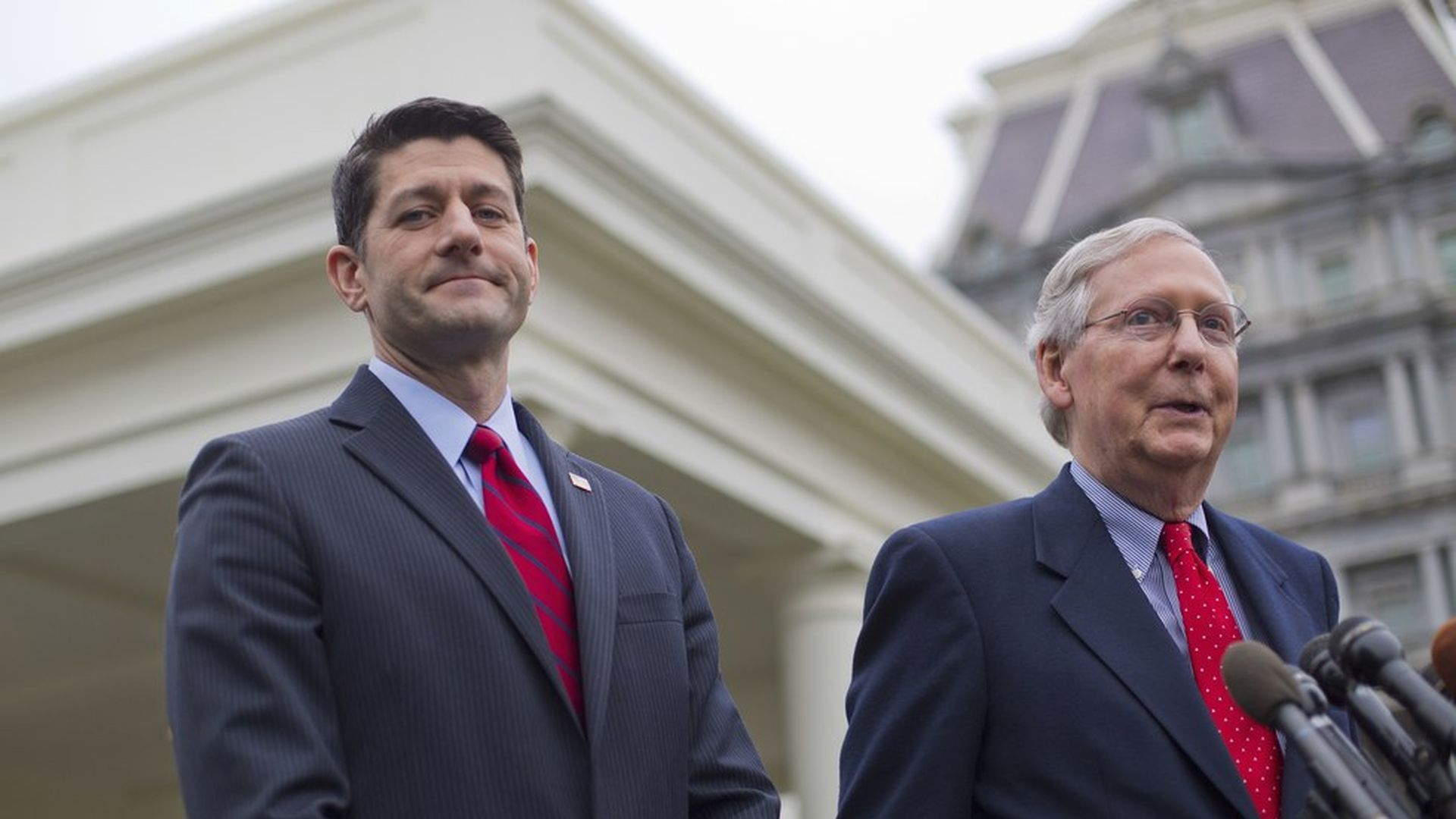 Sure, the GOP Obamacare replacement bill passed the House Budget Committee yesterday — sort of, with the bare minimum votes. But all of the signals House and Senate Republicans are sending suggest that they aren't really coming to a meeting of the minds, as the House pushes its bill farther to the right.
In the Budget Committee, we got a pretty good sense of what amendments conservatives want when the bill comes to the House floor. They want work requirements for people on Medicaid, measures to limit new enrollment by "able-bodied adults," and more flexibility for states.
All were approved as non-binding amendments in the Budget Committee — which makes them symbolic, but a good indication of where conservatives are headed.
We already know that they also want Medicaid expansion to end in 2018 rather than 2020, an amendment Rep. Joe Barton is planning to bring to the Rules Committee next week.
The House Freedom Caucus wants to go even farther on the House floor. Its members want to vote on a managers amendment that would be a full repeal bill, like the one Congress passed in 2015. It would also include a measure to bring down health insurance costs, I'm told, but the caucus hasn't gotten specific about what that would be.
There's a longer list of possibilities in a Wall Street Journal op-ed by Sen. Ted Cruz and Freedom Caucus chairman Mark Meadows: get rid of Obamacare's insurance regulations, allow health savings accounts to be used for premium payments, sell health insurance across state lines, and implement Medicaid block grants for states rather than per-capita caps. It's not clear how many of those would actually be offered.
Meantime, moderate Sen. Susan Collins told the Portland Press Herald she can't vote for the bill in its current form.
And Sen. Bill Cassidy, who has his own Obamacare replacement plan, was so determined to steer clear of the House bill on CNN's "New Day" that he argued back every time the anchor asked him to defend it.
On the bright side: One thing that could happen in both the House and the Senate is a push to restructure the tax credits to provide more help for low-income people. That was another non-binding amendment the Budget Committee approved.
Go deeper